This time last year the Aston Martin team were debuting their new GTE machine. Suffice to say, it was a long way off the pace. Qualifying barely faster than the GTE Am class and 3-4 seconds off the pace in GTE Pro, there was reason to be concerned.
They finished the race last of the Pro runners, three laps down.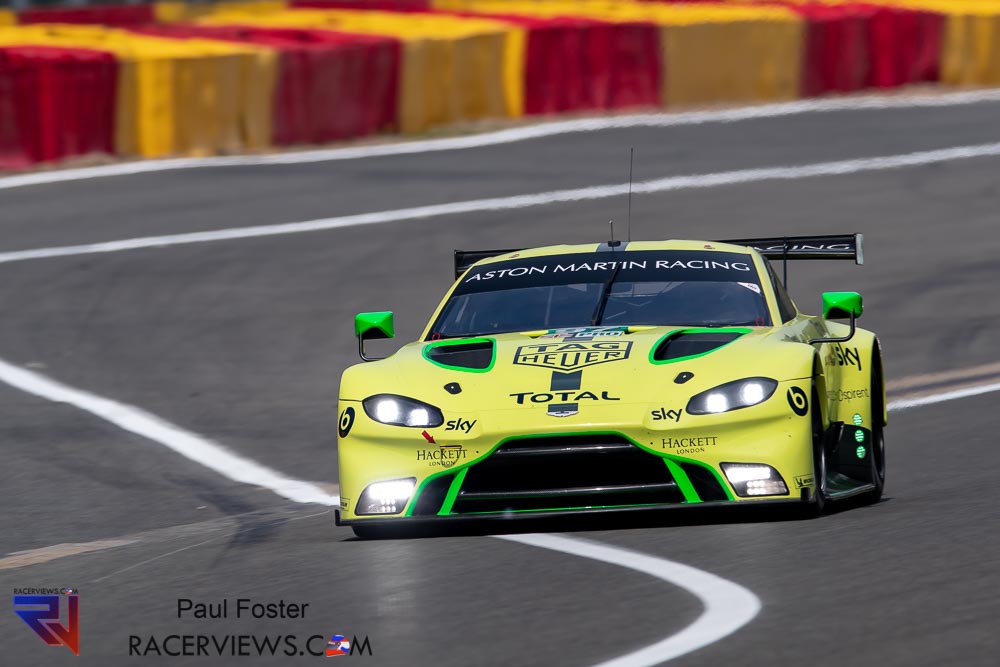 That was at the start of the FIA WEC Superseason. Now a the other end, they are looking much stronger. They topped the times in Practice 1 and 2 but fell away a little in Practice 3. Despite this, there were still within 1.5 seconds of the class lead and setting faster practice times than they were in qualifying last year.
For Maxime Martin, it is a welcome return to form. The older car delivered so much success, including a Le Mans win in 2017 – as a very old, 5 year old car.
As the Belgian explains, it took a lot of work back at base to get the car back to a competitive standard.
"We have been improving through the season and learning the car which is new and we also have a new tyre manufacturer as well [Michelin], but we have been improving and it is getting better and better.
"For me it is always nice to have a race in my home country so we are looking forward to the race."
The results progression also bears the improvements, leading to a win in the 6 Hours of Shanghai, enough to overhaul BMW in the Manufacture's Championship.
Whether it comes together for them in this race is yet to be told, but to date, the progress has been impressive.
===
The RacerViews info
By Sam Tickell
We are passionate, dedicated motorsport professionals.
In 2019, we will be trackside at
The World Endurance Championship
Belgian Rally Championship
British GT
You will also find us at selected rounds of Blancpain, IMSA, WRC, and more. We aim to bring you interviews and photos you won't see anywhere else. We don't aim to break the news, rather we aim to bring the voices of the racers to you and atmosphere of the event to you at home. Our social media presence on Facebook, Twitter and YouTube bring you more, a holistic experience. We partner with racers and professionals in the industry and give back where we can. If we can help you or you have a story to share, please contact us.
In the past RacerViews has directly partnered with
Nat Rallysport and
and our team of reporters and photographers have also worked for events, teams, drivers and series from around the world