It has been quite the 12 months for Queensland's Matt Campbell. It started by taking the class win in the GTE Am category in the 24 Hours of Le Mans.
It kept going by taking all bar the Fuji race wins in the category with Christian Reid and the Dempsey Proton Porsche squad.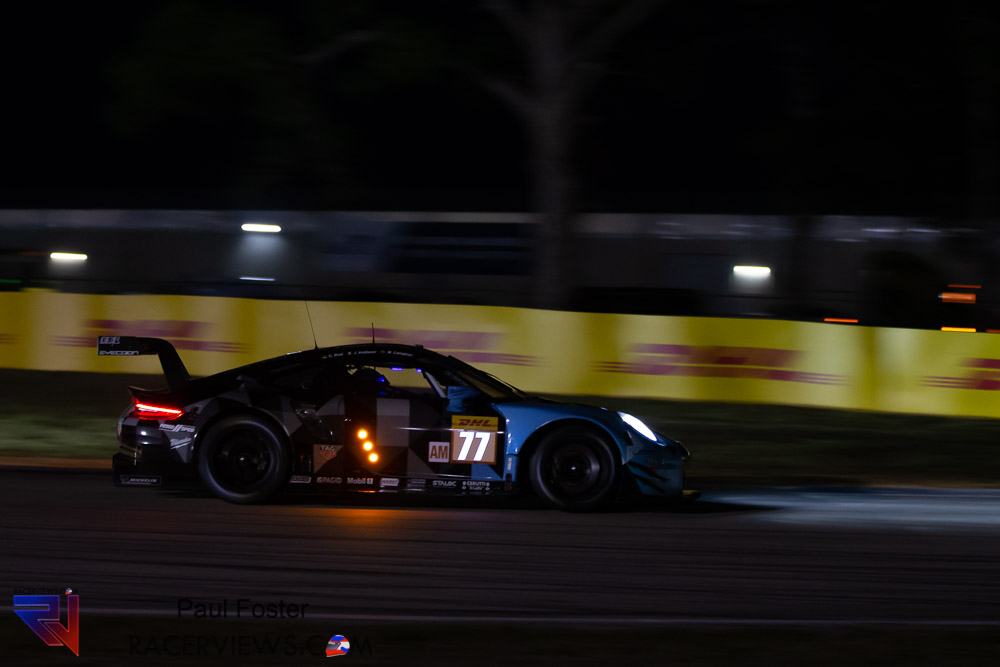 An outright win at the Liqui Moly Bathurst 12 Hours and solid runs in the Blancpain America and Endurance series have ensured a very positive year.
Now coming back to Le Mans, defending the crown is a far cry from going around Morgan Park in Warwick. He came a long way in a short time. At RacerViews, we first knew him racing historic open wheelers in regional Queensland. Then he embarked on his Porsche career, first taking success in the second tier Porsche series.
Then came the Australian Carrea Cup Championship. Then to the Porsche Supercup, finishing third. Now he dominates his class in the WEC and just a couple years into his European career, he took a Le Mans win.
So, in June 2018, what did he think it it all.
"It is only my second year racing outside Australia, racing in Europe with Porsche, to win my class at Le Mans is amazing. If someone told me this would happen in my life, I would told them they are 'full of shit'. But it has been a crazy journey so far," he said to RacerViews after the win in June 2018.
"I don't think it kicked in until I was on the podium. During the race I was calm and with 20 minutes to go I was in the garage with the engineers and with five minutes to go, I went out with the guys and it started to get real. Then on the podium, that was something else.
"Fortunately I have a lot of endurance race experience in my short career so far…Obviously Le Mans is different to any other race, with the pressure and the speed differences. The experience makes a difference with the tactics, traffic and how to drive….I have a lot more to learn though."
Then we turn to this year and the efforts, particularly in Spa Francorchamps. A race that was beset with terrible conditions – rain, fog and snow. Campbell kept his head, out of trouble to take the win.
"The changing conditions and not knowing what was going to happen and when. Going into the race we had our plan but not knowing what the conditions would do, we had to be flexible. Today turned out to be like that. It went from sunshine, to wet, to snow and hail at the end. We had to be careful and there was luck there too," he said in May 2019 to RacerViews.
"It showed in the last couple of races, where the conditions are tough we are competitive. We go to Le Mans with a fantastic season behind us. No matter what happens there, we know we have pushed hard."
It is important to note that the race unbelievably difficult after a decision from the FIA That could have derailed many other drivers. It was discovered that the team had messed with fuel filling times and manipulation of data loggers means that the Fuji disqualification and loss of all previously earnt points has stripped them of a WEC title.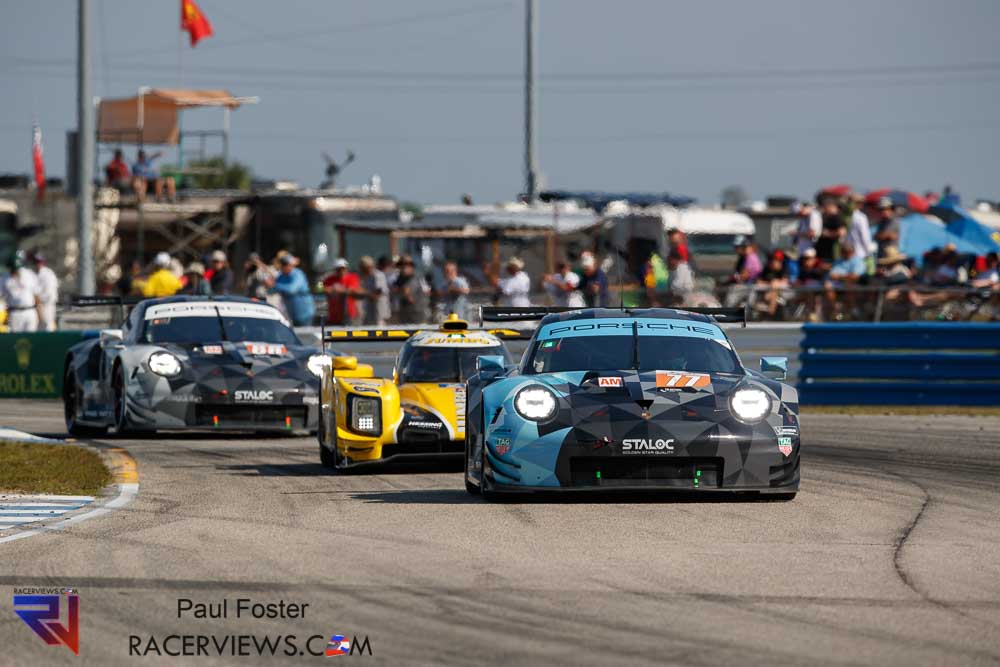 But they come to Le Mans this year with a shot at the Championship and undoubtedly looking to defend their crown. He has been warmly welcomed into the Porsche family.
With praise from high, none more than teammate, teamowner and driver partner from last year's triumph. While Patrick Dempsey may be better known for his on screen antics, his praise does carry weight.
"He has a level of class in his driving. He has the look in his eye, this guy is the real deal. You could tell he was a little nervous at the beginning. Then he was in the car and took the lead! We are representing Porsche at Le Mans – there is 70 years of history, there is pressure on everyone. We are lucky to be in this sport, it is a privilege and it is an honour to be in the room with these drivers," he said in a press conference after last year's race.
Now for 2019, Campbell lines up with Christian Reid and Julian Andlauer. The driver squad and team are strong. There is a lot that can happen in 24 hours of racing but there is no better driver you would want to lead the duties than the kid from Queensland.
The RacerViews info
By Sam Tickell
Photos from Paul Foster
We are passionate, dedicated motorsport professionals.
In 2019, we will be trackside at
The World Endurance Championship
Belgian Rally Championship
British GT
You will also find us at selected rounds of Blancpain, IMSA, WRC, and more. We aim to bring you interviews and photos you won't see anywhere else. We don't aim to break the news, rather we aim to bring the voices of the racers to you and atmosphere of the event to you at home. Our social media presence on Facebook, Twitter and YouTube bring you more, a holistic experience. We partner with racers and professionals in the industry and give back where we can. If we can help you or you have a story to share, please contact us.
In the past RacerViews has directly partnered with
Nat Rallysport and
MRT Performance
and our team of reporters and photographers have also worked for events, teams, drivers and series from around the world