If Thierry Neuville feels pressure he certainly doesn't show it.
Coming into the 2020 WRC season at Rallye Monte Carlo, he finds himself as now, equal number 1 alongside the current world champion, pressure from Korea to go one better than he has the last few seasons and to add to it all, his ice crew with Bruno Thiry fell ill and had to be replaced.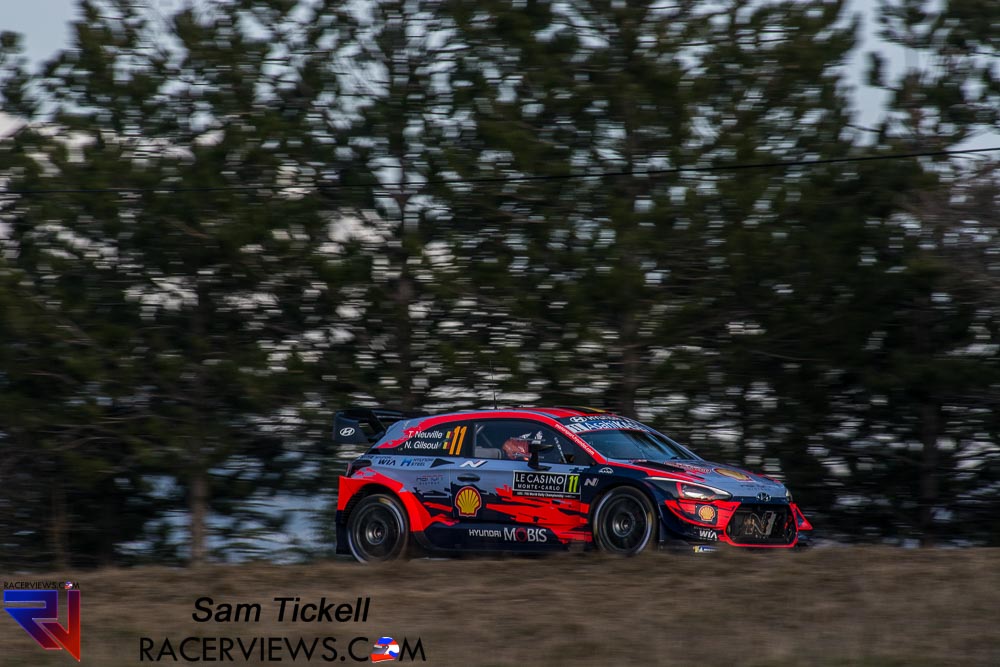 Still, he exudes a confidence that would intimidate many-a-rival.
The look on his face and the sternness in his voice in our interview was enough to know that he is confident heading into 2020, aiming for the Title and to get the one-up on his new teammate.
"Hyundai has always had the same philosophy: to give all the drivers the same equipment, the same information," Neuville said.
"I have had five or six different teammates over the past few seasons and this is no different."
"One of them is nine times World Champion, Sebastien Loeb and it has always worked."
Obviously the presence of the current World Champion and key rival Ott Tanak is a different thing altogether – there will be the rivalry for the top position in the team, no matter what the drivers say.
"For sure, when we put the helmet on, we fight. But back in service, we work as a team. We are all clever, I am sure we can do it."
And to be honest, would you want to get on the wrong side of Andrea Adamo?
It should be noted that Neuville is used to change in his team, along with the driver roster changes, he also lived through – and succeeded in the team management change that saw Adamo come into the team.
It can't be lost that they finally gave Hyundai the Manufacturer's Title they so desperately wanted. Even if they Thierry had to add another second place to his collection, missing the Driver's Title he so craves.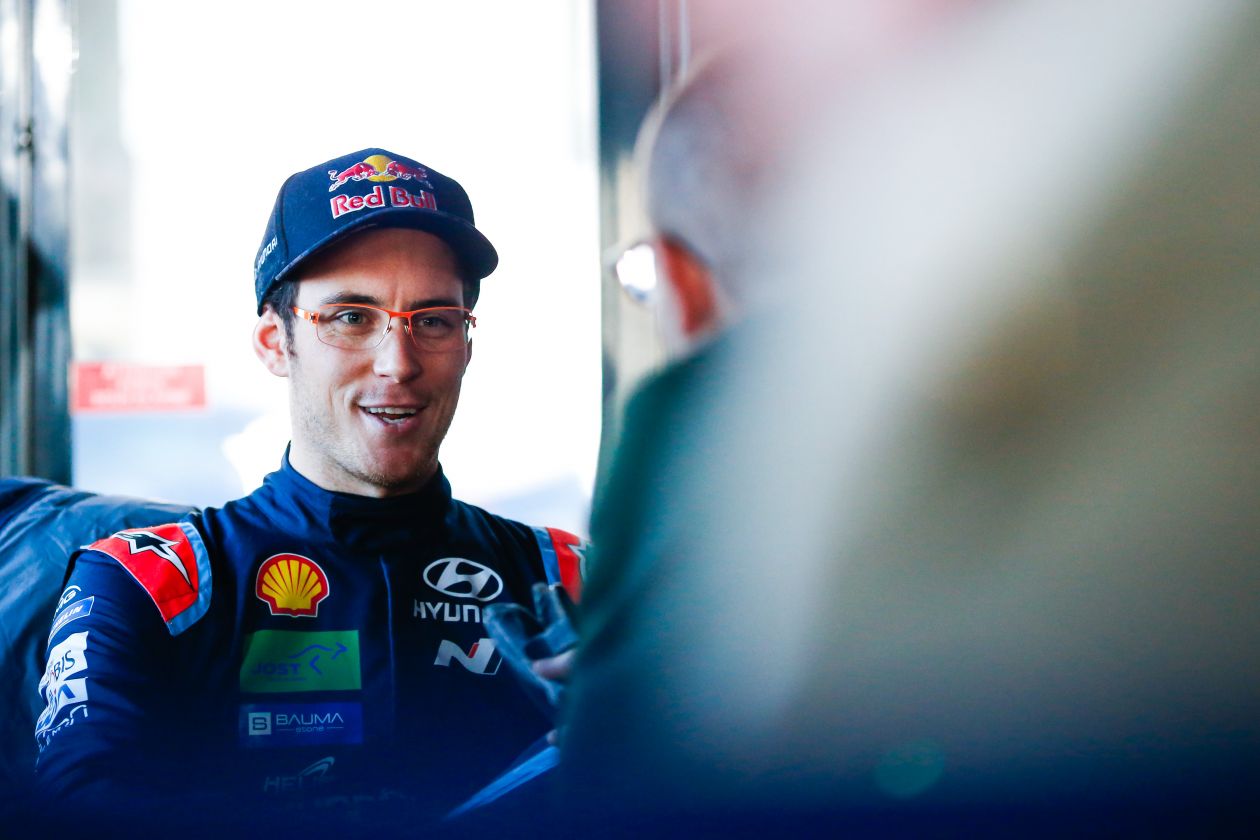 Coming into the new season as Champions means they are not the 'nearly team' anymore.
"First you have to win it," Neuville tells RacerViews. "But then you have to confirm it, prove it wasn't a fluke."
"Our main aim this year is to show that it wasn't luck that gave us the title and that speed and cleverness will come through again. We have a good car and goodd drivers and this year we are going to confirm that."
And if the first night's competition was anything to go by, he isn't scared to give it a go – or trust his new ice crew.
"As soon as we heard that Bruno was ill, we thought of who we could call and the only answer was Dani Sordo. He knows the conditions, he knows the tyres and he knows the car. He has done the recce and he was on site."
"So we immediately thought of him before someone without the experience."
The two have been teammates for the last couple of seasons but going from comrades or competitors to working together cannot be the easiest task.
But Neuville is not worried.
"I don't think it will change the daily working. We immediately got down I told him my personal system and what I wanted."
"We immediately got to work, he has seen the stages and knows what I want."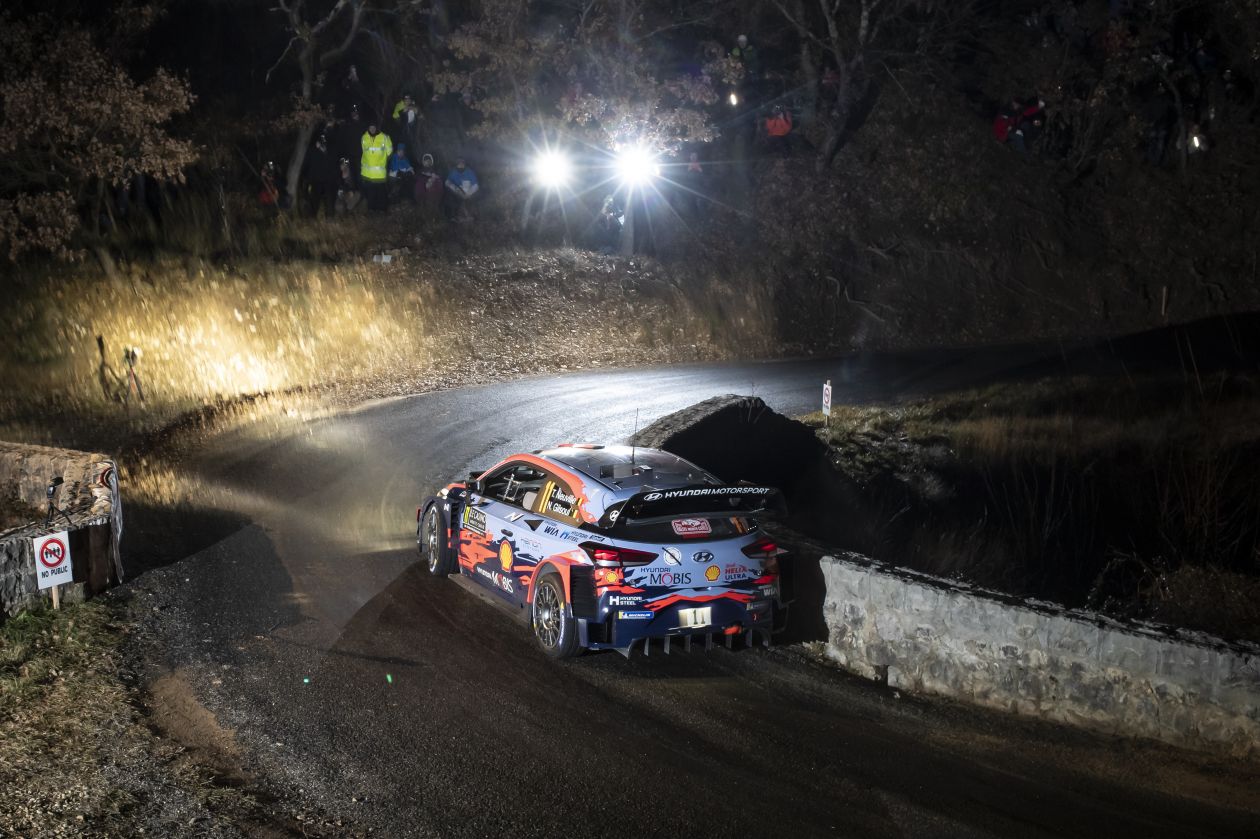 And straight away that confidence was there. A massive time on SS2 saw him pull out a handy lead.
Yes he lost it on Friday morning but you can tell he is confident.
He wants to go one better this year and it seems nothing can intimidate from achieving that goal.
---
By Sam Tickell on location at WRC Rallye Monte Carlo