Spanish rally driver Jan Solans hails mentor Sainz after junior WRC title win.
Jan Solans broke through last season with victory in the Junior World Rally Championship and the Spanish driver has revealed that rally legend compatriot Carlos Sainz was a big inspiration behind his 18-point victory over chief rival Tom Kristensson of Sweden.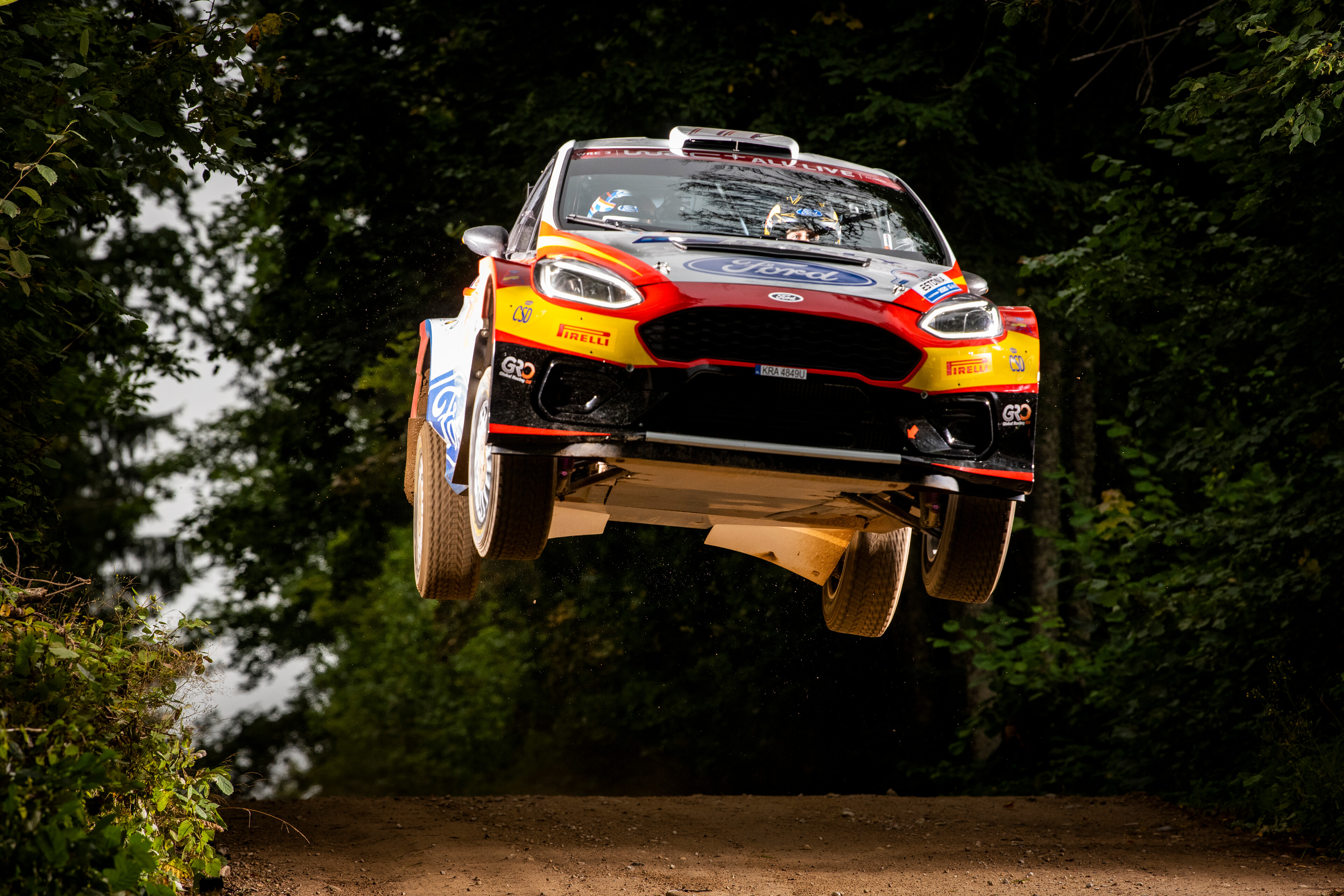 The 22-year-old comes from a motorsport family and received a Junior R2 Scholarship in 2018 so he could drive a Ford Fiesta R2T the following JWRC season, in which he won in Italy and Great Britain to seal the title – two years after his brother Nil Solans did.
Here is what he had to say ahead of Rally Turkey from September 18-20 where he will line up with co-driver Mauro Barreiro in the WRC3 category:
1. What was it like to win the JWRC title?
For me, it was like a dream come true to win the Junior World Rally Championship. Winning a world championship has been one of my goals from the beginning of my motorsports career. Honestly, I didn't expect to win the Junior WRC in my first year. In the WRC you normally need a lot of experience to be successful, so winning in my first year was unexpected.
2. Did your brother Nil play a big part in your entry into the rallying world?
I have a really good relationship with Nil and he has always been my teacher. He's older than me, so he has more experience. He has competed in the Junior WRC for three years, so he knows perfectly how the championship works and what must be done to achieve success. I'm really grateful for his help and everything he has done for me.
3. Was there sibling rivalry growing up or even now you are both in your twenties?
With Nil, there has never been rivalry between us. In rallies, you mainly compete against the clock rather than against other drivers. Even so, in the rallies we have both competed in we always help each other with pace notes and places where we need to take care. We're always in touch and trying to help each other.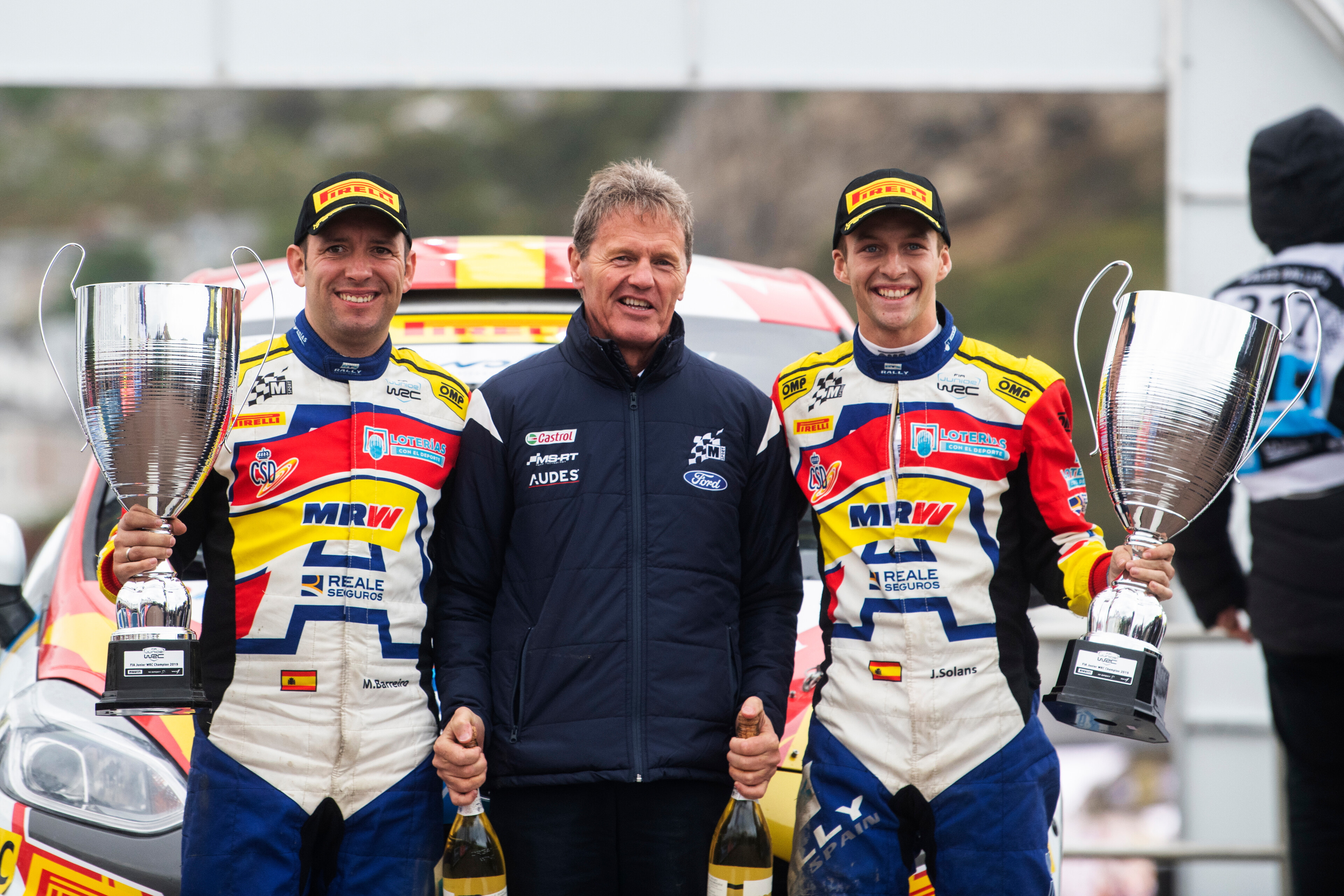 4. Were you gripped the moment you tried rallying and how young were you?
My family has always been involved in the world of motorsport. Since I was a child I always wanted to compete in rallying. However, in Spain, you must be 18 and have a driving licence to compete. I started out with karting, then in autocross with a cross kart. I won the Junior Cross Kart Spanish Championship then – when I was 18 years old – I started rallying with Mitsubishi and Repsol, and have been going step by step since then.
5. You did a lot of co-driving initially. Was that a possible career course for you or simply aimed at making you a better rally driver?
At the beginning, I did some co-driving because I wasn't yet 18. It was the best way to learn how everything about rallying works. I did some rallies as a co-driver with my brother. I think it was the best way to introduce myself into the world of rally.
6. Spain has a rich history in motorsport. Who were your driving inspirations?
Without any doubt Spain has a rich history in the world of motorsport. We have some really great icons and some really great drivers. From my point of view, Carlos Sainz was the most revolutionary. He created a lot of impact around the world – he has also done a lot for the Spanish sport. Now we have Dani Sordo, another talented driver that I really appreciate. We also have Fernando Alonso in Formula One.