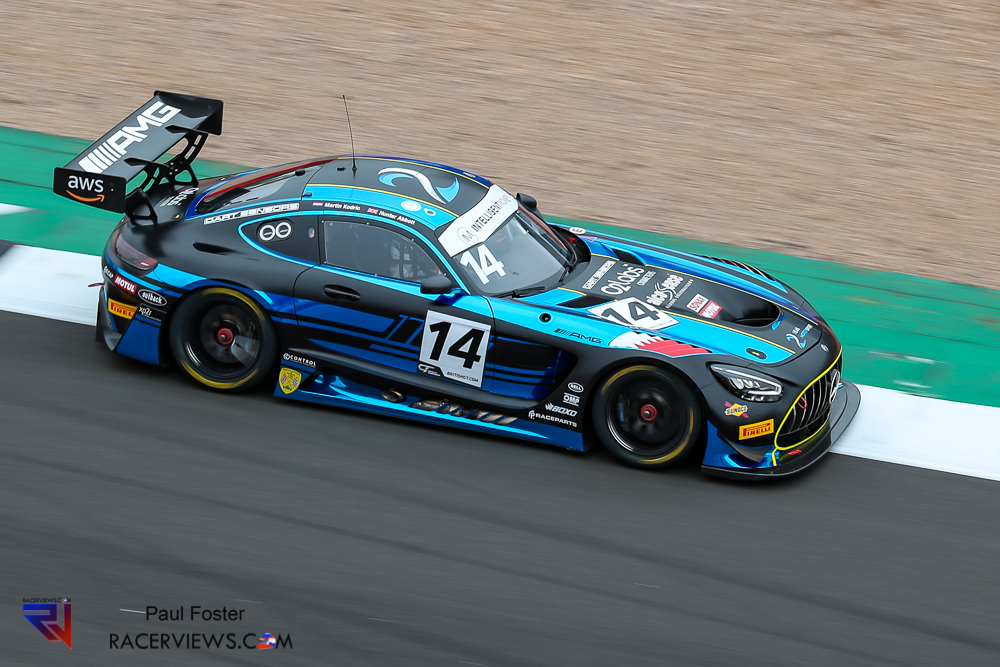 Silverstone played host today to the Intelligent Money British GT Championship with what turned out to be a dry day as the rain thankfully kept away. The 10th anniversary edition of the Silverstone 500 comprised of three mandatory pit stops with a maximum 100-minute drive time for each driver.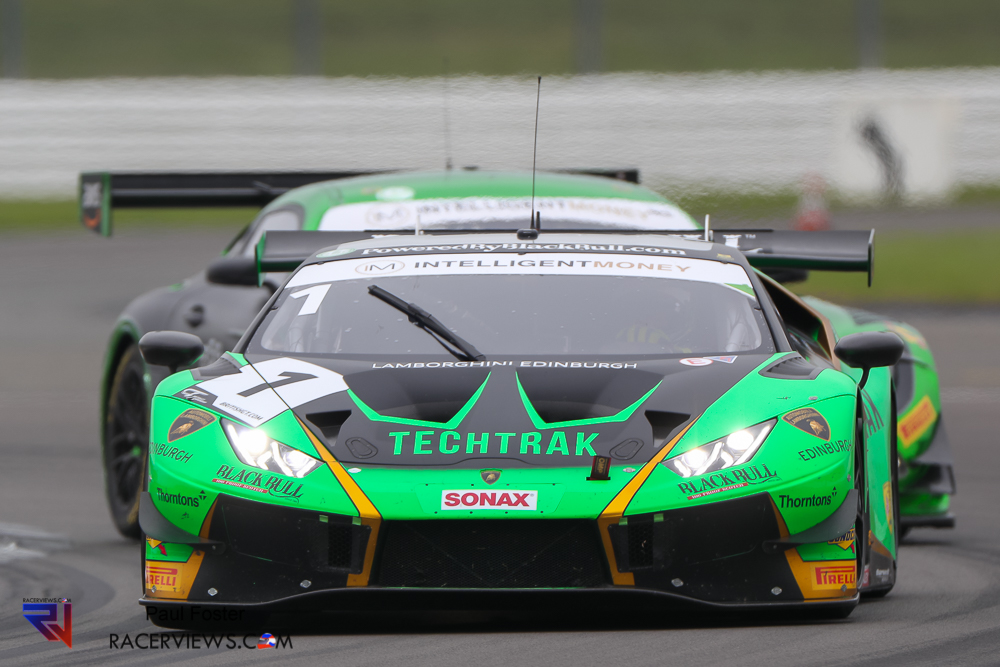 The front row comprised off 2 Seas Motorsport and their Mercedes-AMG GT3 with Hunter Abbott and Martin Kodric. Joining them on the front row was the Barwell Motorsport Lamborghini Huracan GT3 Evo under the guidance of Adam Balon and 2020 champion Sandy Mitchell. Second row of the grid comprised RAM Racing with Ian Loggie and Yelmer Buurman in their Mercedes-AMG GT3 and alongside them was TF Sport's Giacomo Petrobelli and Charlie Eastwood in their Aston Martin Vantage AMR GT3.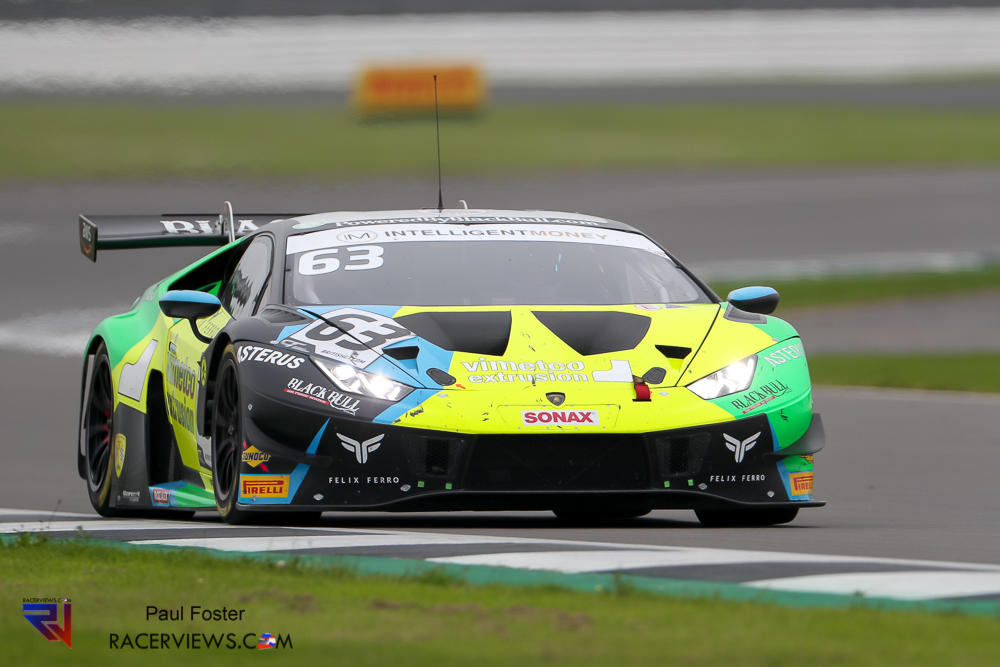 2 Seas Motorsport dominated the race from the start and eventually finished just over seven seconds ahead of the second placed Barwell Motorsport of Sandy Mitchell and Adam Balon. Sandy Mitchell managed to grasp the second place on the final lap after successfully passing his teammate Dennis Lind in the other Barwell Motorsport car. Fourth place went to TF Sport Giacomo Petrobelli and Charlie Eastwood. Due to 2 Seas Motorsport only being entered on a race by race entry the maximum points went to Adam Balon and Sandy Mitchell and this now sees them in the standings with 37.5 points and 5th place. Leo Machitski and Dennis Lind still hold top spot with 49.5 points. After an early incident in the race Andrew Howard and Jonny Adam in the Beechdean AMR Aston Martin Vantage finished sixth overall and that puts them second place in the standings with 45 points.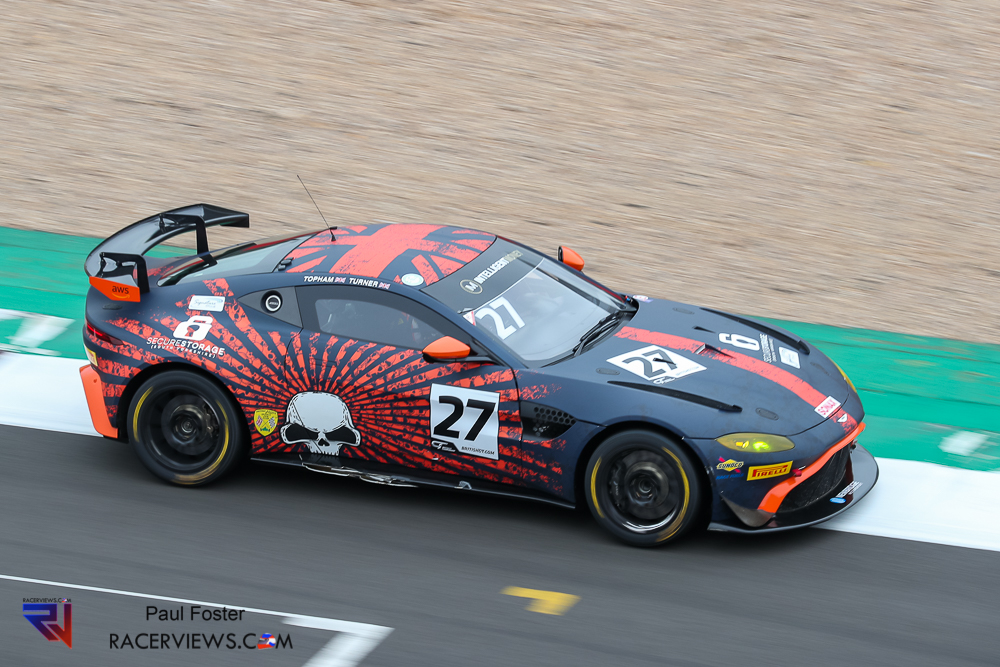 The GT4 category was hotly contested but eventually it went the way of Newbridge Motorsport with Matt Topham and Darren Turner in their Aston Martin Vantage AMR GT4. Just a few seconds behind them in second place was the Steller Motorsport Audi R8 LMS GT4 under the guidance of Richard Williams and Sennan Fielding which now sees them move into second spot of the overall standings so far. Current leaders of the GT4 standings, Will Burns and Gus Burton of Century Motorsport in their BMW M4 GT4 finished in fourth place.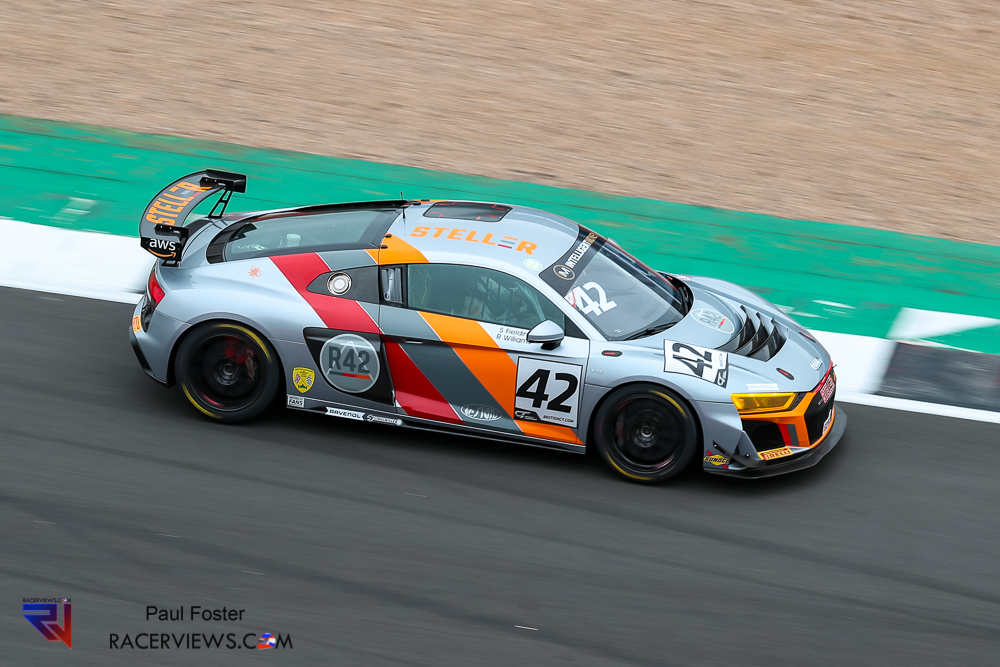 British GT returns to its regular two-hour, single pit stop endurance format at Donington Park in two weeks' time on July 10th and 11th.
The RacerViews info
By Matt Hancock
We are passionate, dedicated motorsport professionals.
In 2021 you will see us trackside and stage side with exclusive coverage of
The World Endurance Championship
The World Rally Championship
Belgian Rally Championship
and more!
We aim to bring you interviews and photos you won't see anywhere else. We don't aim to break the news, rather we aim to bring the voices of the racers to you and atmosphere of the event to you at home. Our social media presence on Facebook, Twitter and YouTube bring you more, a holistic experience. We partner with racers and professionals in the industry and give back where we can. If we can help you or you have a story to share, please contact us.
RacerViews has partnered with Championships, drivers and teams in the past. If you think we can help, have a tip or just want to say hi, please reach out.