Ghislain de Mevuis has been a bit of the surprise packet this year in the Kroon Oil Belgian Rally Championship. After three rounds he leads the Championship with two wins. He heads the more fancied runners including defending Champion, Adrian Fernémont and multiple Champion Kris Princen.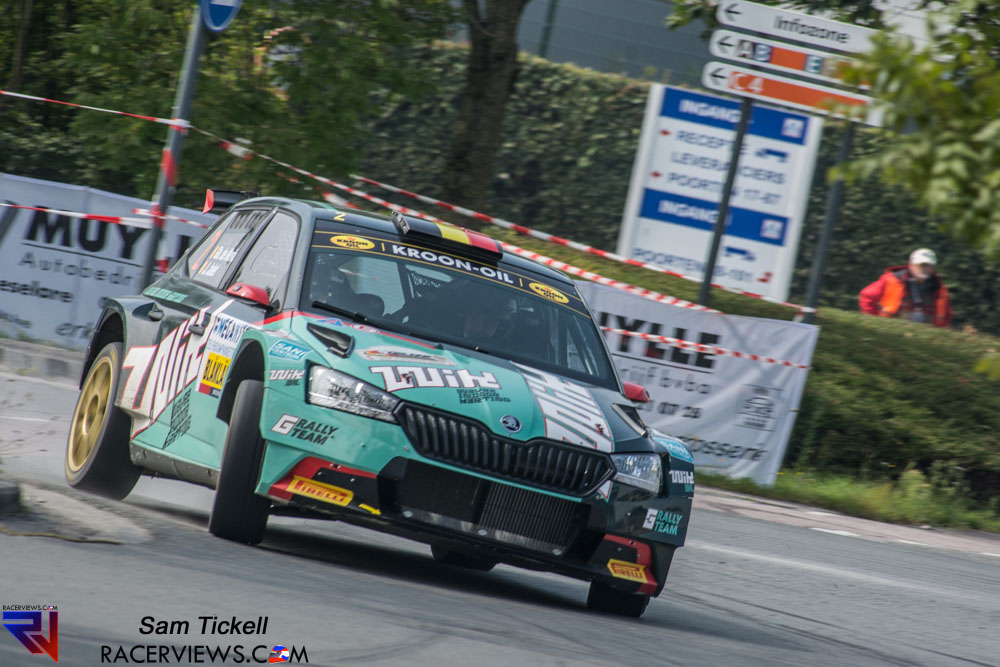 de Mevuis showed that he made a step last year in the truncated year, where he took the win on Haspengouw Rally but that whole Covid thing meant that we didn't get to see if he could kick on in that teal coloured Skoda Fabia Rally2 Evo.
But he stepped into 2021 and was immediately on the pace. He won the first round in the South Belgian Rally, was on the pace but unlucky in the Renties Ypres Rally Belgium before coming back to Flanders and the Omloop van Vlaanderen in Roeselare.
The Walloon native has traditionally been strong in his back yard and has quietly been building his pace in the north of the country.
His pace should strike a little fear into his rivals.
"Normally I'm a bit faster in the Walloon rallies," de Mevius said dryly to RacerViews. "So yeah, hopefully we can continue like this. And it's nice to be fast now in Flanders too. And now I am fast here too."
"So yeah, hopefully we can continue like this. And it's nice to be fast now in Flanders too. And now I am fast here too."
The gain in pace has been the result of a lot of work by de Mevuis himself and working with his engineers at Icepol Racing Team, the group that runs his car.
The on-stage experience, in combination with a better feeling with the newer Skoda has helped him take the next step.
"I think we prepare for the rally a bit better."
"We have a good team, good engineer and good mechanics. I think the car the new car is faster than the old one and of course doing Rally Ypres for me was a quite a good help to be fast here. It is same kind of road."
"Maybe two years ago was missing a bit of experience. Now it's better."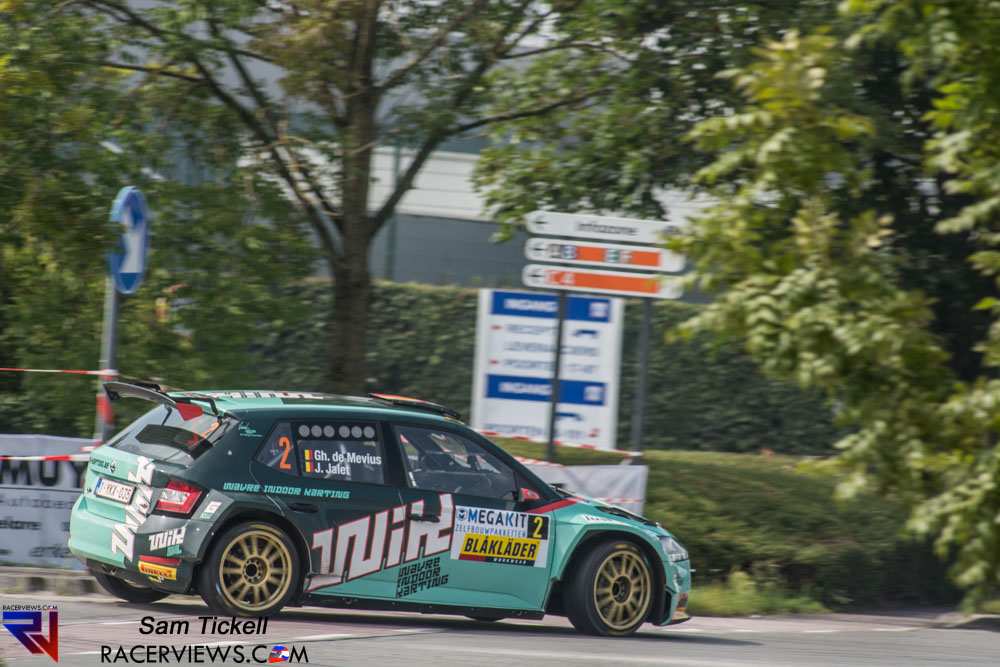 And on the Renties Ypres Rally Belgium, having a WRC round in Belgium was not lost on the current BRC leader.
He may have been fifth in the BRC and seventh in the WRC3 but he enjoyed the experience.
"It was a long rally was one week there. But it was it was it was nice."
"We didn't have the race we expected but still, it's nice to be part of the WRC and yeah, it was it was nice. Even if we had problems!"
After the win in Roeselare where "we were fast…and intelligent", the headspace is right.
With the next rally going back to Wallonia, de Mevuis certainly has to be in the mix to take his third victory of the season.
And stake his claim to the 2021 Championship.
The RacerViews info
By Sam Tickell
We are passionate, dedicated motorsport professionals.
In 2021 you will see us trackside and stage side with exclusive coverage of
The World Endurance Championship
The World Rally Championship
Belgian Rally Championship
and more!
We aim to bring you interviews and photos you won't see anywhere else. We don't aim to break the news, rather we aim to bring the voices of the racers to you and atmosphere of the event to you at home. Our social media presence on Facebook, Twitter and YouTube bring you more, a holistic experience. We partner with racers and professionals in the industry and give back where we can. If we can help you or you have a story to share, please contact us.
RacerViews has partnered with Championships, drivers and teams in the past. If you think we can help, have a tip or just want to say hi, please reach out.