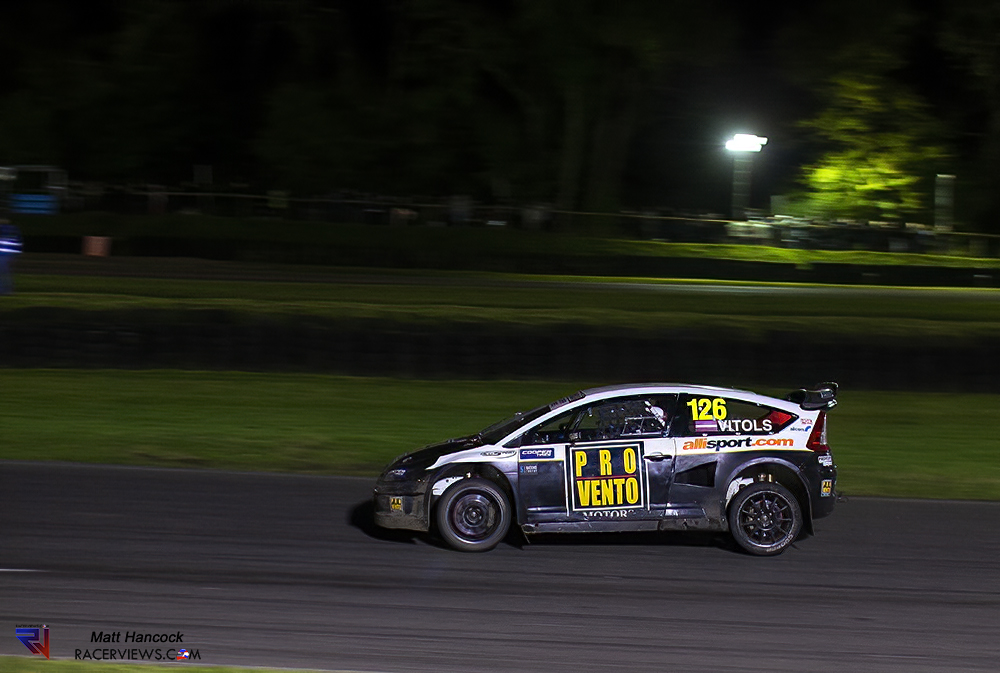 Lydden Hill played host at the weekend to what may have been the penultimate rounds of the Motorsport UK British Rallycross Championship 5 Nations Trophy. Saturday saw a packed crowd watch on as Roberts Vitols in his Citroen C4 took the win in what was a thrilling sixth round and especially after what was an extremely testing day for him and the team, with major mechanical issues plaguing them all the way up until the final race. Second place went the way of Jack Thorne in his newly acquired Peugeot 208. He had been dominant all day and looked to be the favourite. Third place went to Derek Tohill in his Ford Fiesta MK.7 and he too had been on the pace for most of the day.
A welcome return to the circuit for both Saturday and Sunday was that of Hal Ridge the Freelance motorsport writer, journalist and commentator.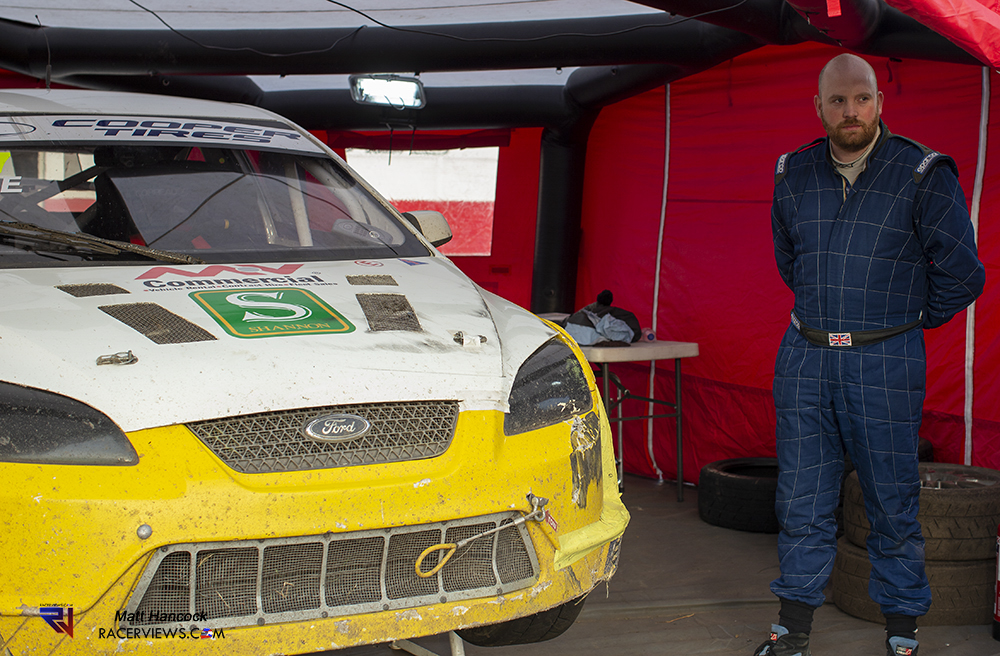 The Saturday track action finished with a spectacular fireworks finale.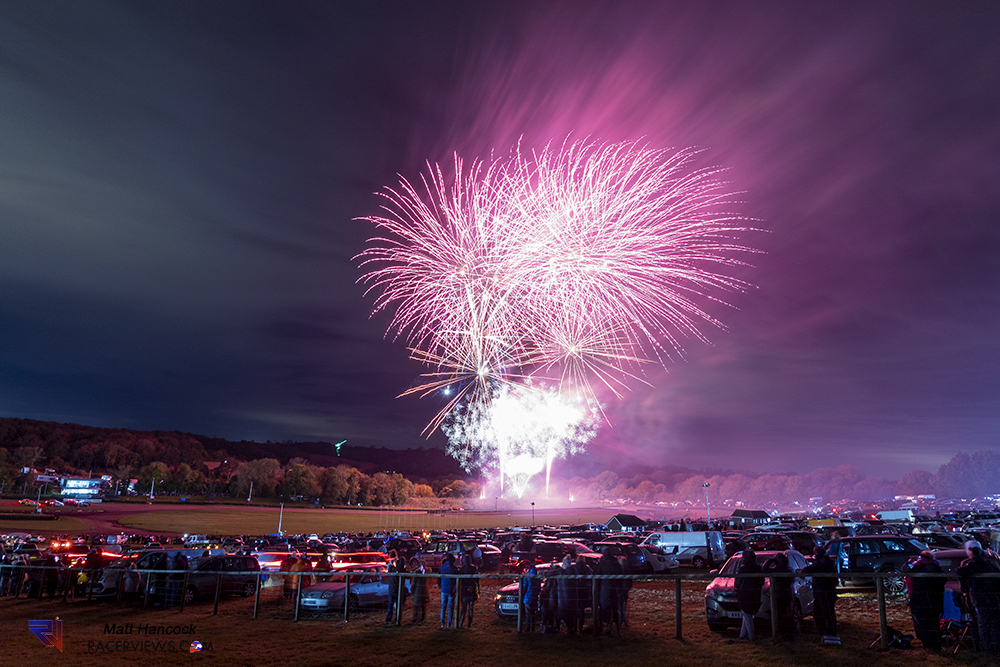 Sunday would see round 7 of the Motorsport UK British Rallycross Championship 5 Nations Trophy get underway and double Super 1600 Champion Jack Thorne carried on where he left off on Saturday by dominating the Sunday action in the Supercars. Thorne took a convincing win in the Supercars with Tohill taking the second spot. The third spot went to Vitols.
1st           26 Jack THORNE Peugeot 208
2nd           111 Derek TOHILL Ford Fiesta MK.7
3rd            126 Roberts VITOLS Citroen C4
4th           20 Julian GODFREY Ford Fiesta
5th           2 Ollie O'DONOVAN Ford Fiesta
6th            72 Tristan OVENDEN Citroen DS3
7th           187 Hal RIDGE Ford Focus
NOT CLASSIFIED DNF 4 Steve HILL Mitsubishi Evo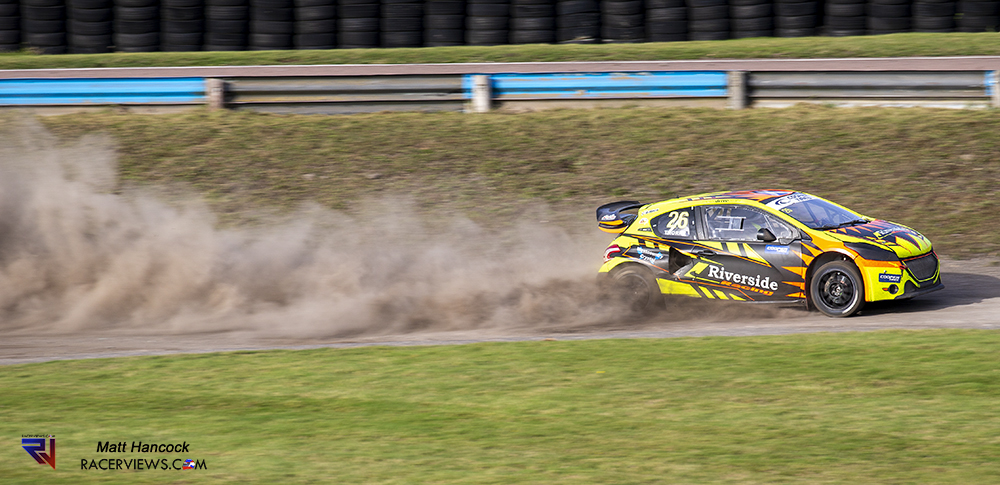 The final rounds were due to be held in Belgium and the world-renowned Circuit de Spa-Francorchamps. Alas, this has now been cancelled and the last round of the Supercars may be held on the 11th December at Mondello park of which will run in tandem over the weekend with the final round of the Irish Rallycross Championship.
Therefore it could be an interesting weekend for Derek Tohill as he now leads both the British Rallycross Championship and the Irish Rallycross championship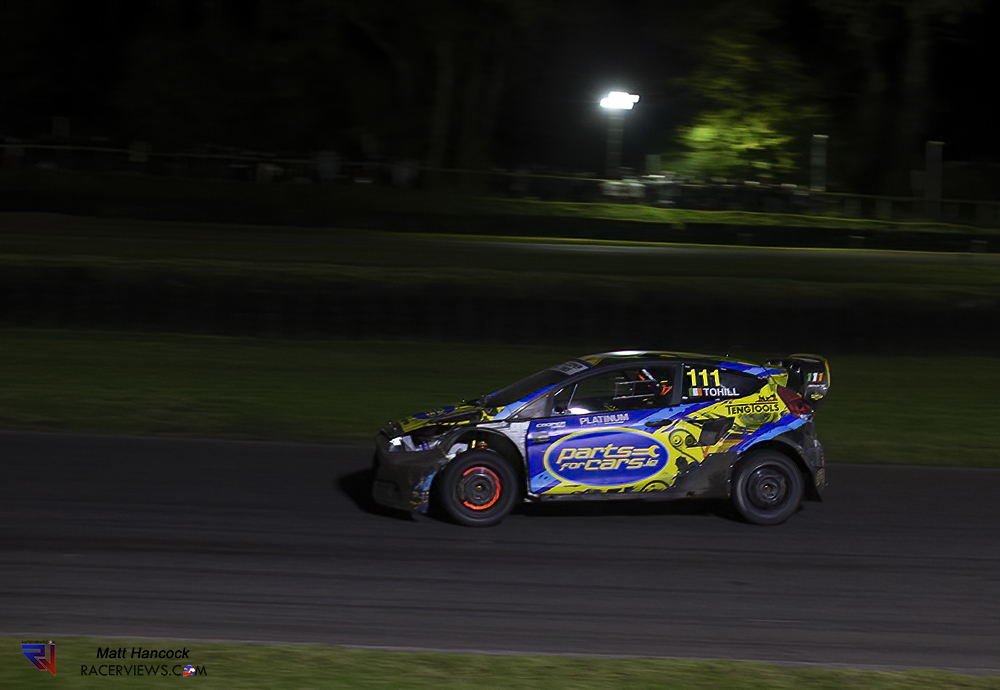 Due to Spa being cancelled, some of the other championships undertook their final rounds for the 2021 season.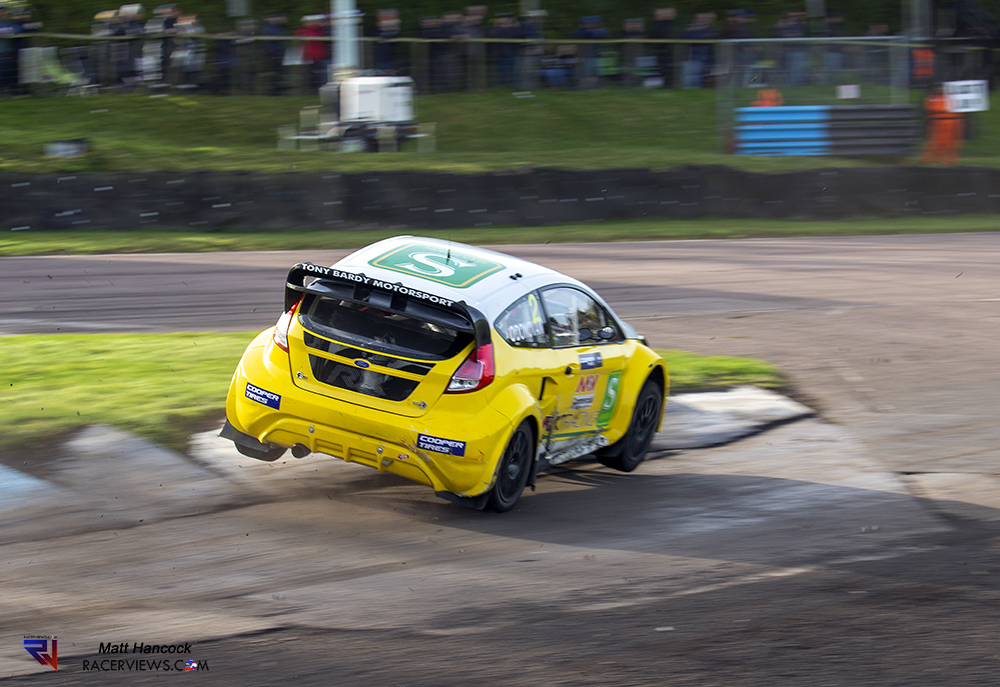 Supernational
Jason Bleasdale (Vauxhall VX220) claimed the Motorsport UK Supernational Championship victory after a dramatic final that saw his two main rivals Slawomir Woloch (BMW E3) and Paige Bellerby (Lotus Exige) collide on lap five. Bleasdale had been the man to beat all weekend and went into the Final having won three of the four qualifying races. The incident caused a red flag situation and at the restart he romped away to win from outgoing champion Bellerby.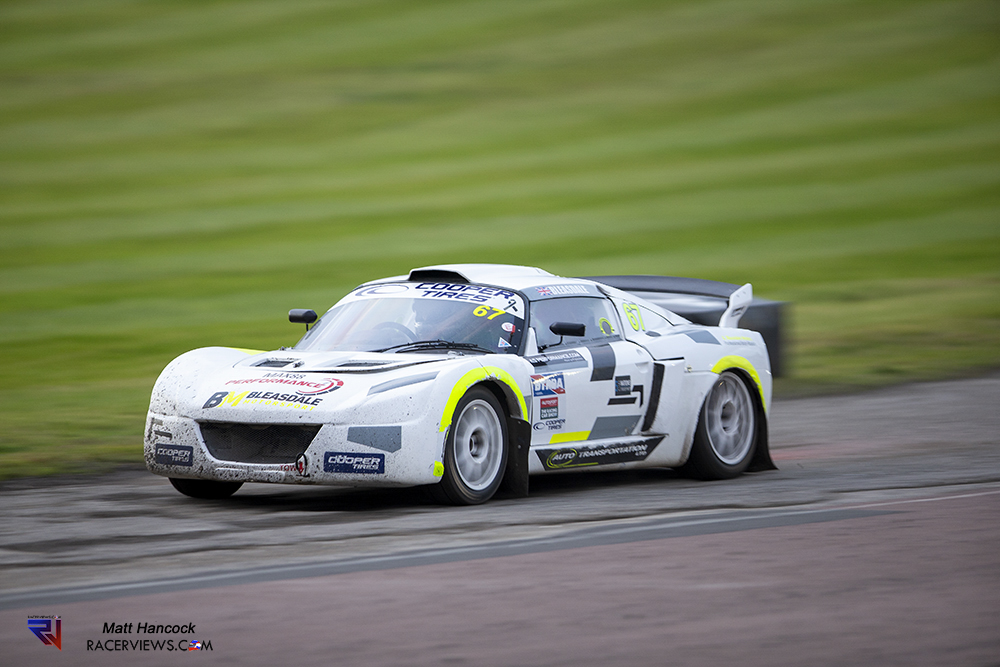 Junior
Max Langmaid made good his early season promise of being the teen most likely to lift the Motorsport UK Junior Rallycross Championship title, with another strong finish to his weekend. Max Watt came through to take second with Owen Robbins third.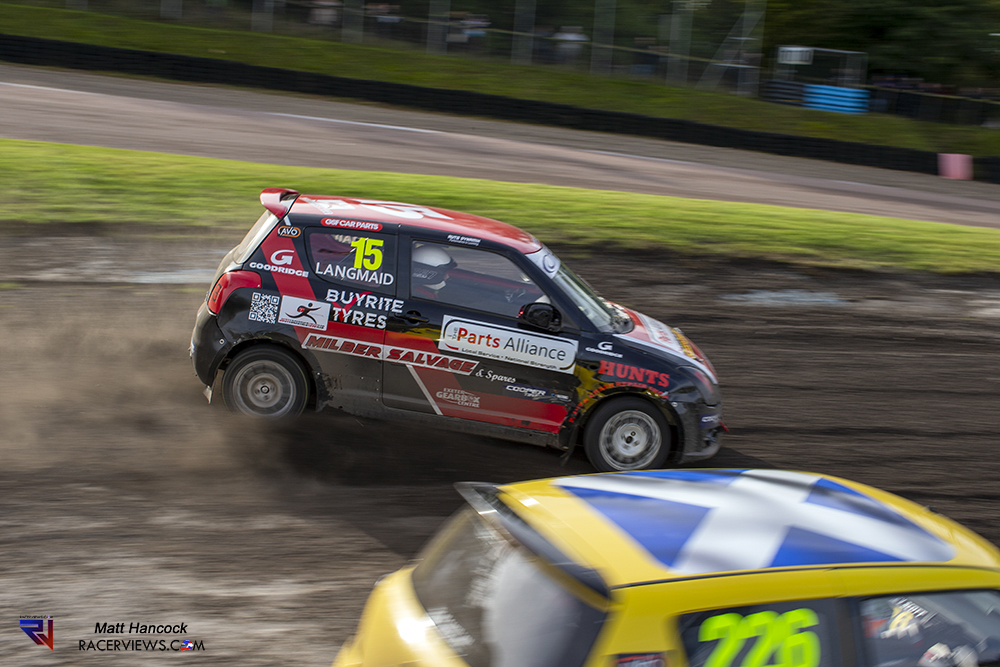 Swift Sport
Max Weatherley was another who dominated once again, taking victory in the Swift Sport Rallycross Championship round finishing ahead of Luke Constantine, winner of two of the thrilling qualifying races, and Tom Ovenden, winner of the fourth.
Super Retro
The event marked the final rounds of all the Retro Rallycross classes and the Super Retro Final provided one of the best races of the weekend with a bumper entry thrilling the crowds. Jos Sterkens took the win but it was championship regular Barry Stewart in his iconic Porsche 911 that claimed the crown with a consistent performance across the weekend.
Retro
Reigning Retro Rallycross Champion Steve Cozens took the honours in the final, narrowly beating Terry Moore and championship contender Tony Lynch. The title battle went down to the wire with Simon Hart bringing his stunning Ford Escort to the top of the table, just ahead of Lynch.
GpB 4WD
Andy Grant took maximum honours once again in his trusty Vauxhall Astra to extend his gap at the top of the points table and claim the crown. He was followed home by Steve Harris in his Ford RS200 and Bradley Sampson.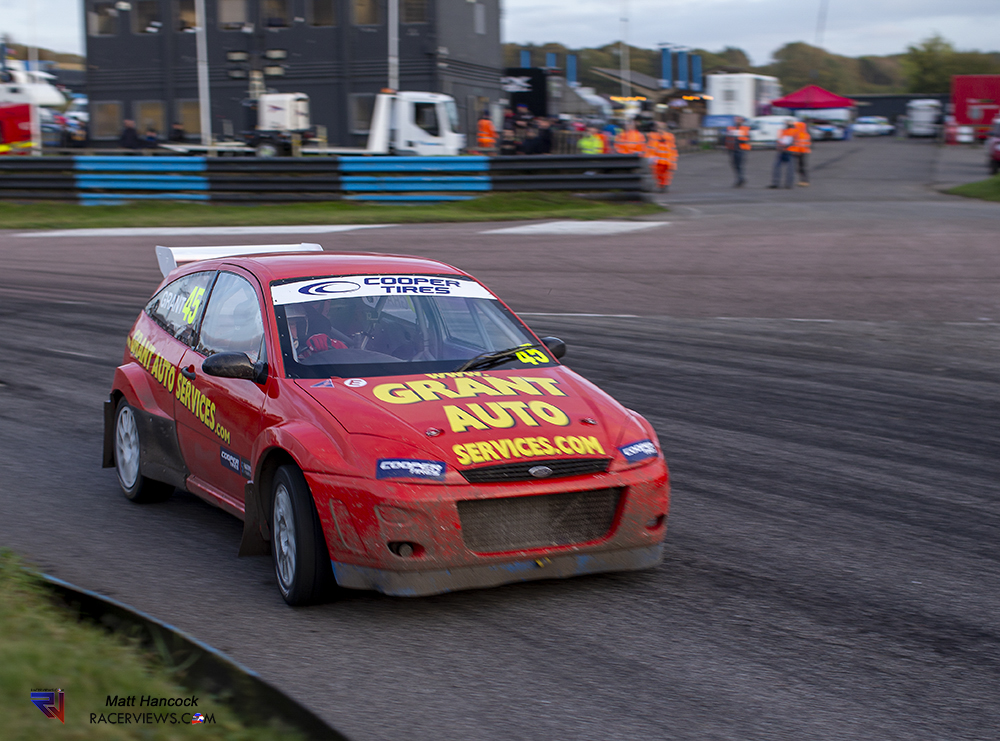 BMW Mini RX
Dave Bellerby was victorious in the BMW Mini RX Championship round, having topped the intermediate standings and winning his semi-final, before going on to win a fraught final. Ben Sayer came home second, with Dave Ellis Q3 winner finishing third to put him joint top with championship leader Stephen Brown.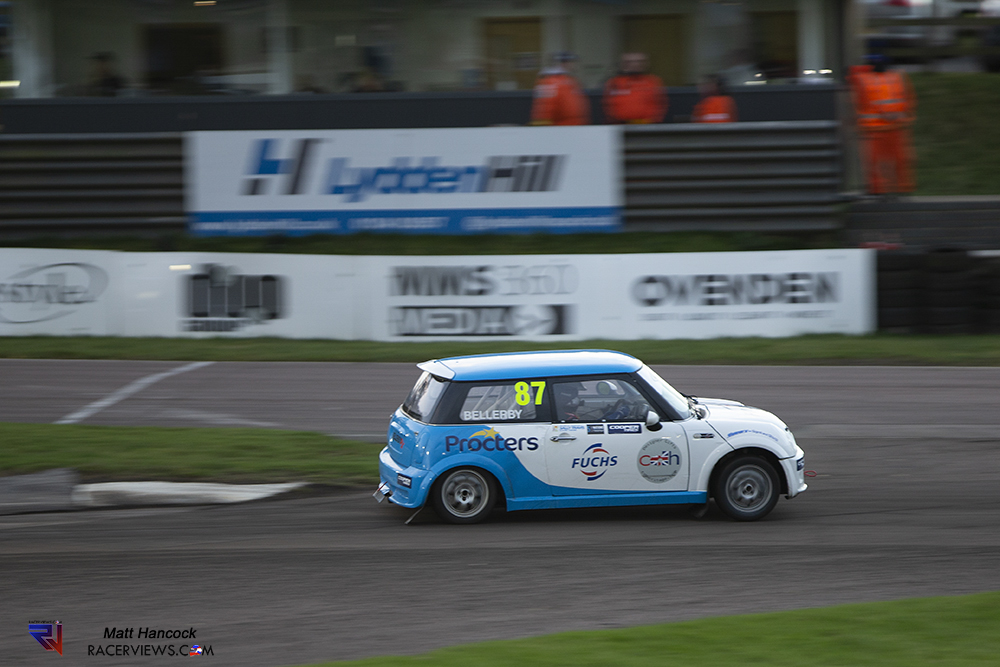 All4 Mini
Adrian Turner took the spoils in All4 Mini after championship leader and reigning BMW Mini RX champion David Bell was sidelined with gearbox issues which brought about retirement in Q1. Martin Hawkes came home second.
Super 1600
Darren Scott (Citroen C2) gave it everything he could to wrestle the S1600 crown from main championship rival Craig Lomax (Citroen C1), winning three of the four qualifying races, and the Final as Lomax was sidelined by mechanical woes. Lomax had done enough in previous rounds to take an unassailable lead. Phil Chicken brought his Citroen home second to claim third in the standings.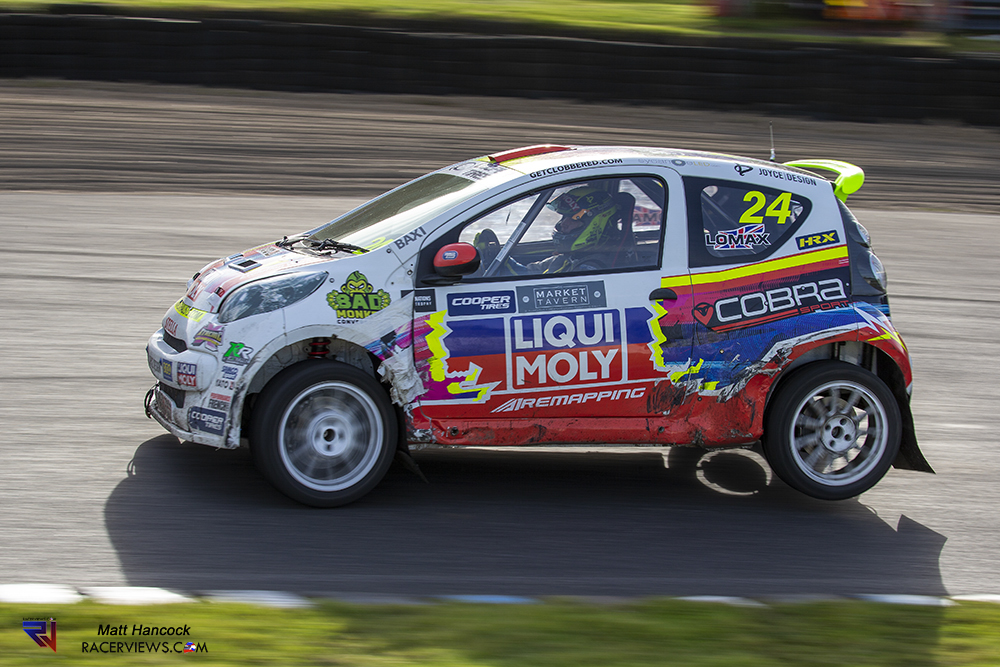 RX150 Championship
Patrick O'Donovan extended his championship lead with a dominant performance in RX150, leading home reigning champion Stephen Jones. Ewan McGuinness made a welcome return to the series and finished just behind newcomer Nick Priddy.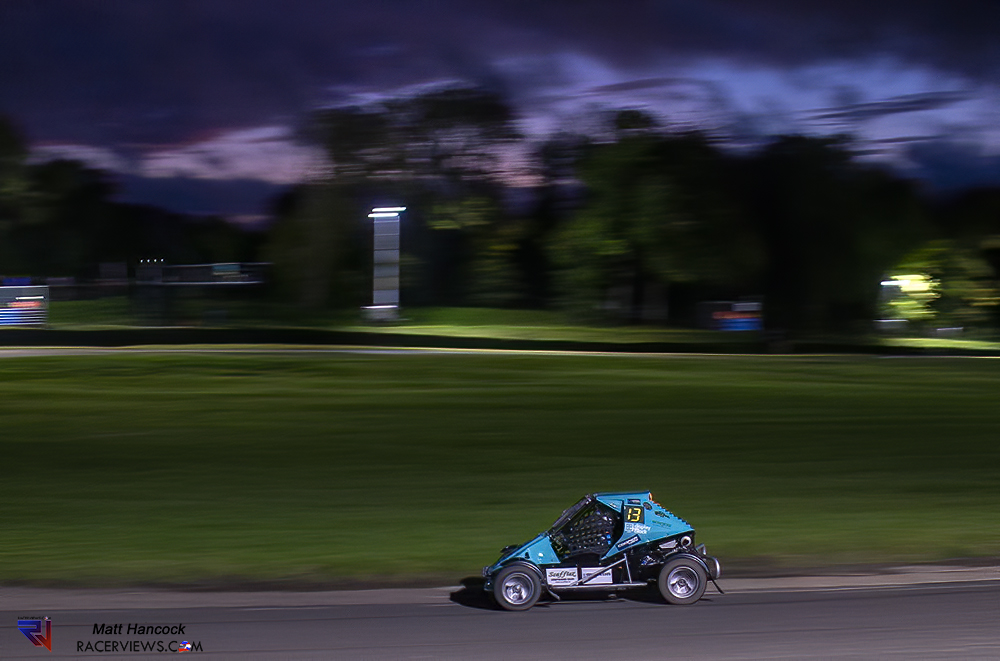 On a final note, one is always reminded as to why motorsport can be dangerous especially for those trackside. Always best to try and keep 4 wheels on your car at all times. Boy did that thing fly. The wheel that is.
The RacerViews info
By Matt Hancock
We are passionate, dedicated motorsport professionals.
In 2021 you will see us trackside and stage side with exclusive coverage of
The World Endurance Championship
The World Rally Championship
Belgian Rally Championship
and more!
We aim to bring you interviews and photos you won't see anywhere else. We don't aim to break the news, rather we aim to bring the voices of the racers to you and the atmosphere of the event to you at home. Our social media presence on Facebook, Twitter and YouTube bring you more, a holistic experience. We partner with racers and professionals in the industry and give back where we can. If we can help you or you have a story to share, please contact us.
RacerViews has partnered with Championships, drivers and teams in the past. If you think we can help, have a tip or just want to say hi, please reach out.