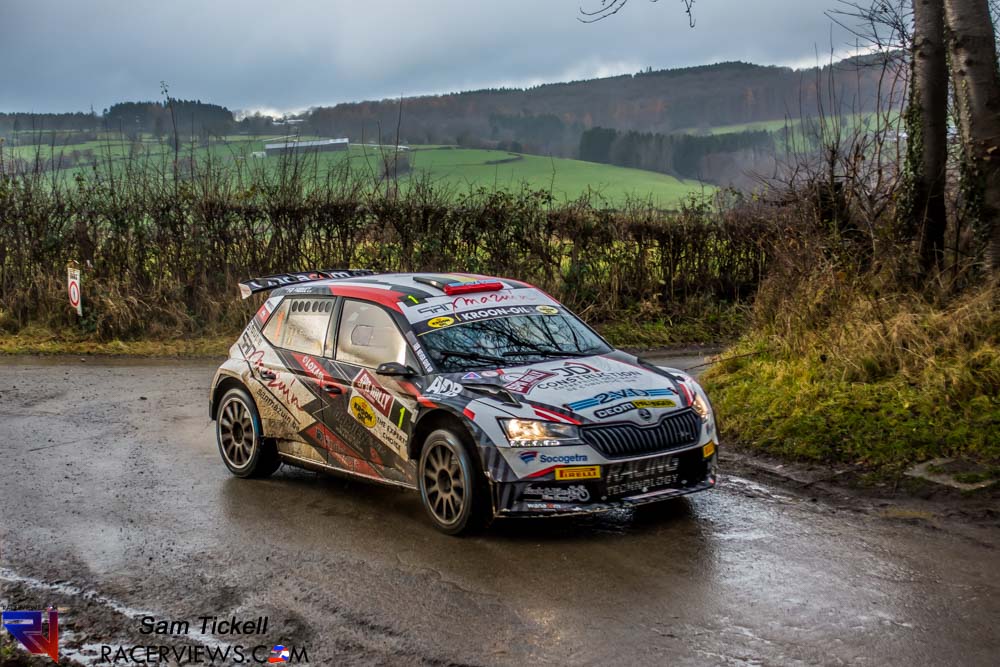 As expected, the battle for the title remained tense until the very last special stage of the Spa Rally, the eighth and final round of the Kroon-Oil Belgian Rally Championship. Behind the Frenchman Yohan Rossel, who dominated the event, it was soon becoming clear who the in control of the Belgian Rally Championship. That was Adrian Fernémont and Samuel Mailen. They led ahead of the their title rivals and so it would be. Rossel took the win, Fernémont second 20 seconds down, then a further 8.2 seconds back for Grégoire Munster and 9.0 seconds to Ghislain de Mevius. Adrian Fernémont thus secured his second consecutive Belgian title.
"However, the race didn't start well. I lost a surprising amount of time on the first test on Saturday morning, without understanding why. On the other tests I was able to make up for my deficit and made a mistake on Saturday morning," said the brand new champion at the finish. "Today they both made another mistake at the test in Theux. I knew that avoiding mistakes would be the key to success, because we are evenly matched. Just like in the Condroz, I was able to avoid mistakes. Over the past few weeks, I was under tension really bad, but this award makes up for a lot."
Winner Yohan Rossel, the 26-year-old French World Champion WRC3, sent his Citroën C3 Rally2 von DG Sport, der überwältigt ist. "It was my first introduction to the Spa Rally and efforts were made to get us to the start here," said Rossel. His country- and teammate Stéphane Lefebvre, previously as favourite after his win on the Condroz Rallye, gave up on Saturday afternoon with a broken drive shaft.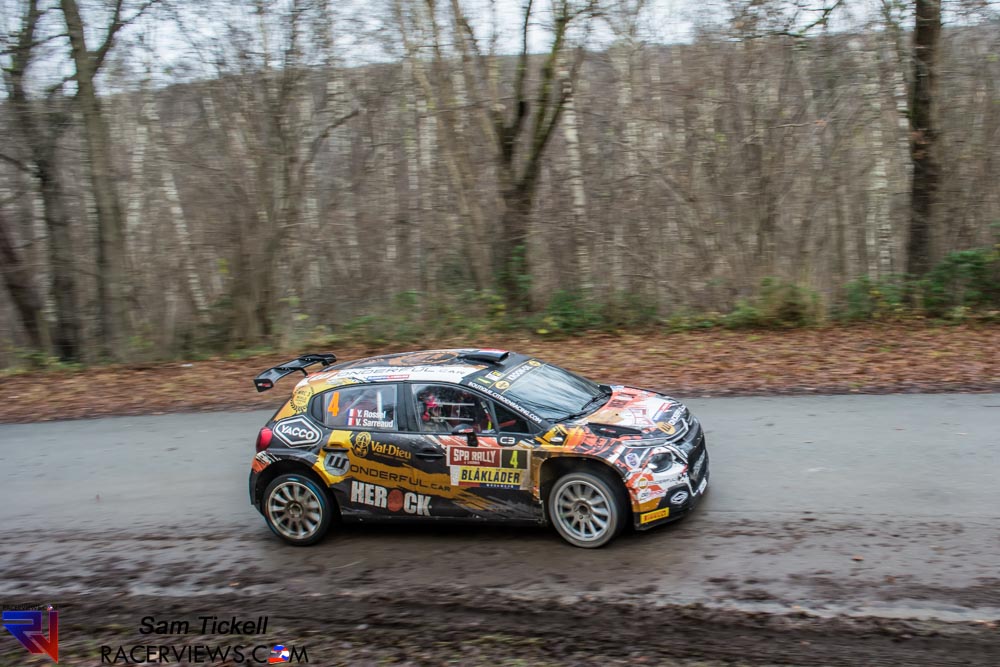 Grégoire Munster, who started the new Hyundai i20 Rally2 for the first time in Belgium, ended up in third place at 8″2 from Fernémont. The 22-year-old Hyundai driver continued to attack, which was rewarded with the title of vice Champion. "Of course I'm disappointed, but this is what I can show at 22. Adrian put in a great performance. I'm still missing a bit of consistency in my performance. Yesterday we lost more than 30 seconds when I slid off the roadwhen I was surprised by slippery water in Charneux. This morning in Theux I also went off track, but I had to take risks to put Fernémont under pressure," said Grégoire
Ghislain de Mevius ended up in fourth place just 0.8 seconds off Munster, putting him third in the final standings of the Belgian Championship. "At the moment the disappointment prevails", admitted Ghislain de Mevius. "We had the speed, but no matter the pressure, Adrian Fernémont makes no mistakes, while yesterday I went around the same place as Grégoire. Also this morning I made a mistake in Theux. But, what a wonderful season we have had. I will set out for a revenge next season!"
Cédric De Cecco, who set his first fastest time in the Kroon-Oil BRC, sent his Citroën C3 to a handsome 5th place at 1'15" from the winner, ahead of the Irishman Daniel Barry, who unexpectedly well to finish 6th. but over 10 minutes off Rousel.
Watch the final stage here! https://www.facebook.com/belgianrallychampionship/videos/206066301689364
Many top drivers did not make it to the finish. Xavier Bouche ran out of petrol, Cédric Cherain, former winner at Spa went off and Stéphane Lefebvre broke the transmission. 7th place went to Maxime Potty, while Manu Gonay sent his Citroën to 8th place.
In the Junior BRC, Charly Munster went off track on Saturday afternoon, but on Sunday the Opel driver was able to restart after a brilliant effort by his mechanics, who worked all night to repair the Opel Corsa. Munster became Junior Champion and succeeds his brother Grégoire. In the Stellantis Rally Cup Gino Bux was the fastest for two days, which gives him the overall victory in this Cup. In the historical BRC after the non-start from Paul Lietaer, no one could get near Geoffrey Leyon in his BMW M3. he title in Historic went to the DAF 66 Marathon, built in 1974, by Pierre Jamin and René Beyers, whose regularity was rewarded