Wagner approaches to within half a second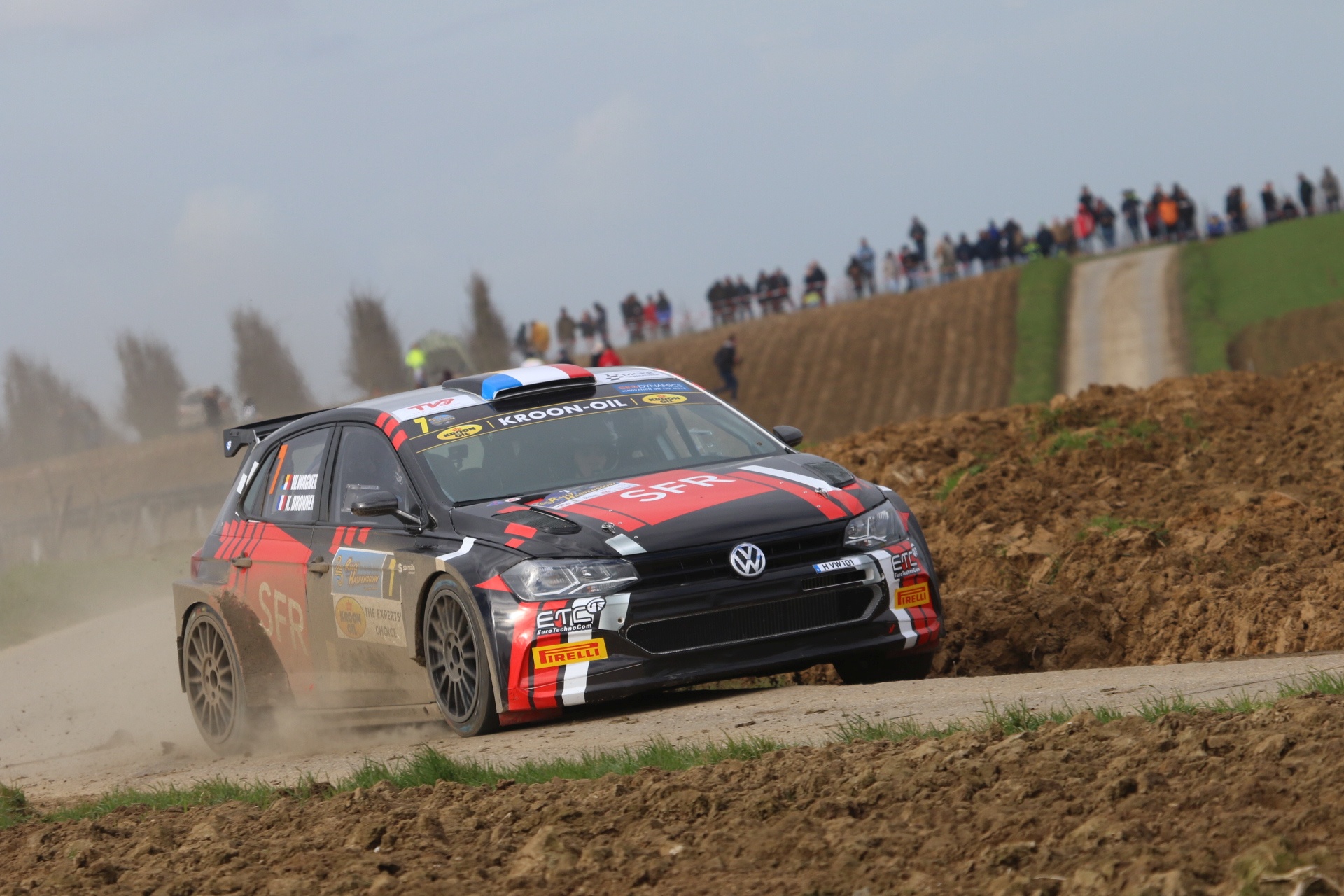 After 8 of the 12 special stages in the Rally van Haspengouw, the battle for victory remains very exciting. Maxime Potty, leader since the opening test, enters the final lap half a second ahead of William Wagner.
The fastest in the second lap was clearly the Frenchman William Wagner with his VW Polo GTI. After the opening lap he was third at 8″, but in the meantime he has closed the gap and is barely 0″5 from the leader.
"Of course I will try to score a first victory in the Belgian championship. I will try to put pressure on Potty. Sarrazin Motorsport's VW Polo has been further developed and for the French championship this car is the absolute reference," said Wagner before entering the final round.
"It doesn't matter for the championship whether I win or be second. As a Frenchman, Wagner doesn't score any points anyway, so I would also score the maximum with a second place. So I shouldn't take any crazy risks," said Maxime Potty, who under no circumstances make you nervous.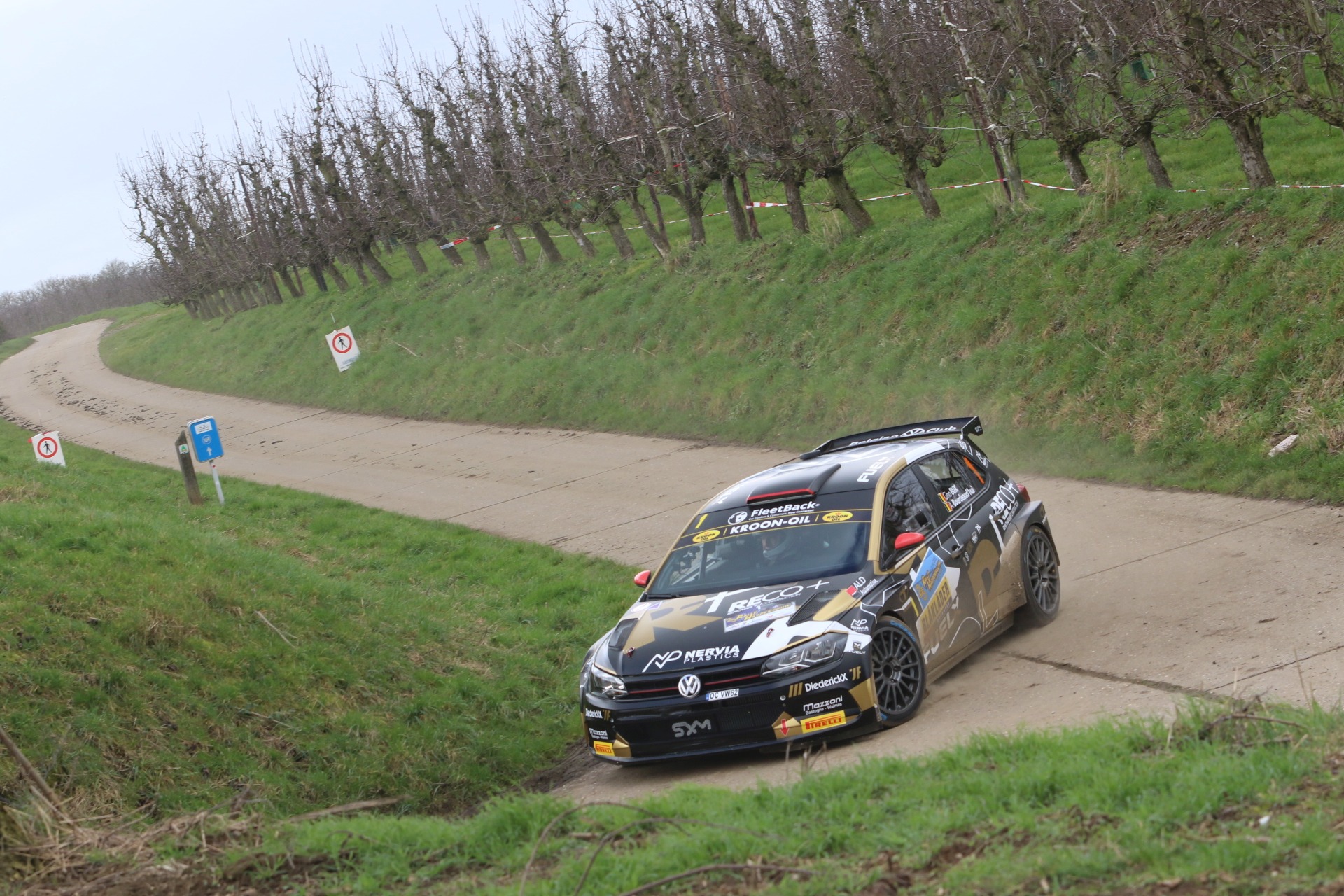 Kris Princen had to exit the battle at the front due to mechanical problems. On SS 6 his Citroën C3 Rally2 stopped due to a problem with the fuel pump. The problem was rectified in the service park, but Princen had to clock in 4 minutes too late, which cost another 40″. It remains a mechanical sport," said Princen, the record holder who will have to share his record of 5 victories with Pieter Tsjoen.
A fierce battle rages for third place between Cédric Cherain and Gino Bux, two pilots who discover new cars in Haspengouw. The Hyundai driver is barely a second ahead of Bux in the VW Polo GTI. Cédric De Cecco, Bastien Rouard and… Jonas Langenakens, who is engaged in a great race with his Mitsubishi Lancer Evo7, also follow.
We no longer have to look for Adrian Fernémont in the standings. After a fastest time in Gingelom, the Skoda driver went off the track in Boekhout. Fernémont reached the finish with a broken radiator and had to retire after the finish. Glenn Janssens also gave up after the finish of SS7 with a broken left rear suspension. Among the Porsches, Gunther Monnens remains the leader with his 991 GT3, ahead of Marvyn Henrard, who is surprisingly strong on his national debut with the ex-Guillemin Porsche 997 GT3.
Jonas Dewilde remains an authoritarian leader in the Junior BRC, while Dirk Deveux strengthened his leading position in the Historic BRC after technical problems for Tom Boonen (broken throttle cable). Patrick Diels is the fastest in the Moood M-Cup.