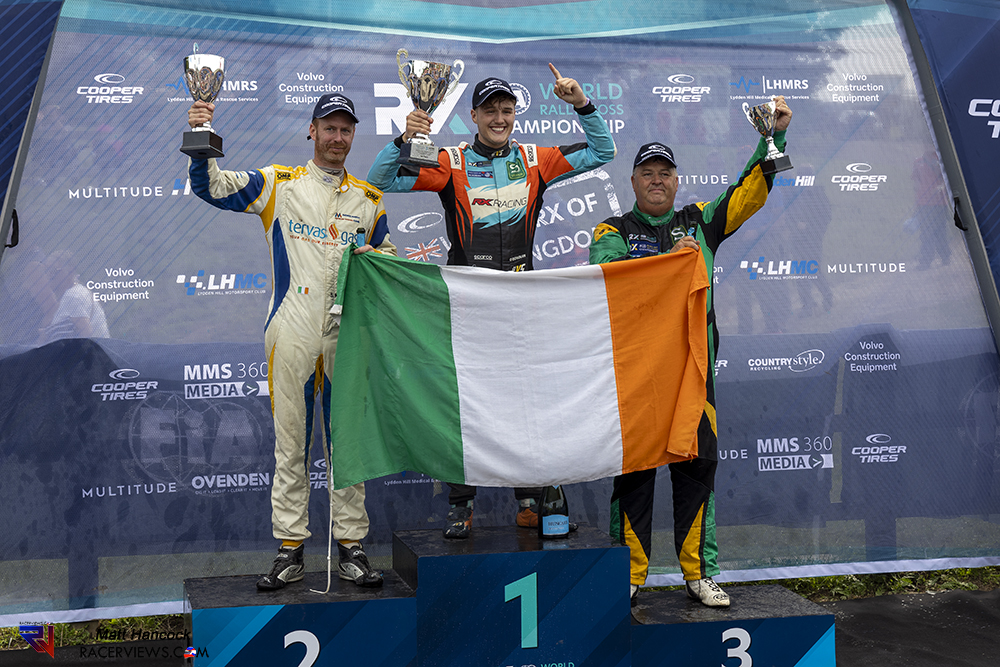 The 5 Nations British Rallycross Supercars welcomed the World RXe fraternity at the weekend to Lydden Hill. However, as reported previously a major fire took place at the circuit on the Friday morning of which resulted in the total destruction of both the Team Special One cars, along with their team transporter. We are pleased to say that nobody was injured during the fire outbreak. The result of this meant that the RX1e cars would not race on Saturday with a decision pending in regards to the Sunday, later Saturday evening it was decided that Sundays RX1e race would also be abandoned due to the root cause of the fire on Friday not being found. This now meant that the Supercars would take center stage alongside the Rx2e cars over the weekend.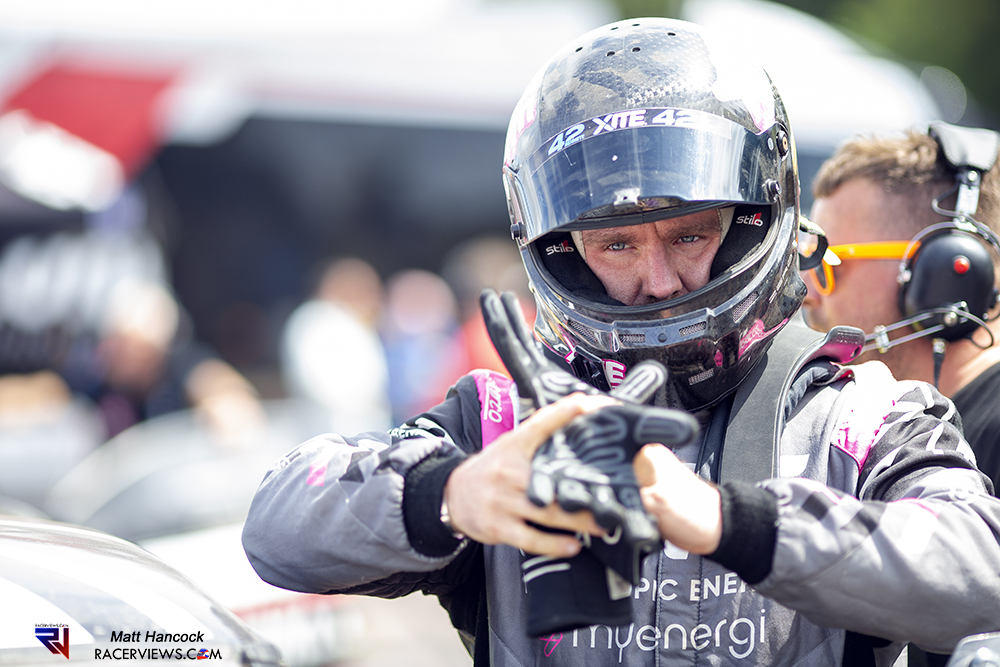 The 18-strong entry list – the biggest Supercar entry for 5 Nations BRX in many years. Comprised of some well known names that have previously taken part in the 5 Nations British Rallycross. British Olympic legend Sir Chris Hoy made a return in the same car he raced back in 2020, alongside former event-winner Oliver Bennett in his highly-specked BMW Mini.
Regular drivers including Tristan Ovenden in his (Citroen DS3) and Six-time Champion Julian Godfrey also in a (Citroen DS3) made a welcome return.
Patrick O'Donovan in the (Peugeot 208) returned on the back of a maiden European Rallycross Championship victory in Sweden earlier in July of which sadly meant that he missed the Mondello round for the 5 Nations British Rallycross.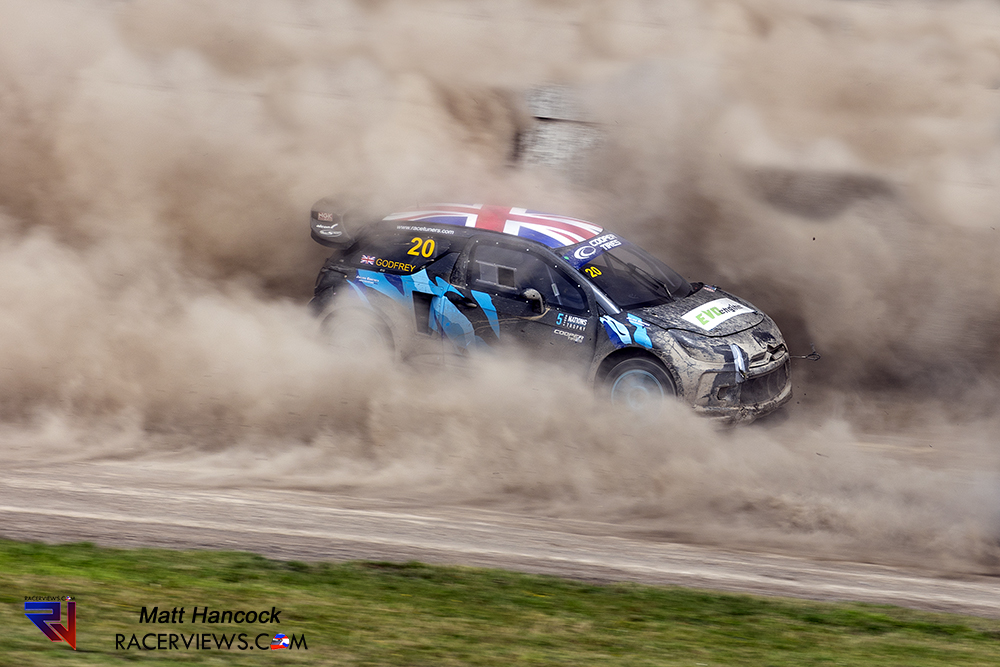 There were also two new drivers to the UK lineup comprising of Michael Leonard in a (Ford Fiesta) along with Shane Murphy in a (Volkswagen Polo) both of whom raced against 5 Nations BRX drivers on their home circuit at Mondello Park last month.
Jack Thorne in the (Peugeot 208) also returned after finishing second in the first two rounds of the season at Lydden Hill. Former champion Ollie O'Donovan in his (Proton Iriz) also made a very welcome return to Lydden Hill. Meanwhile, electric Mini RX racer Jake Harris whom twice finished on the 5 Nations BRX podium at Mondello Park last month returns in his mini.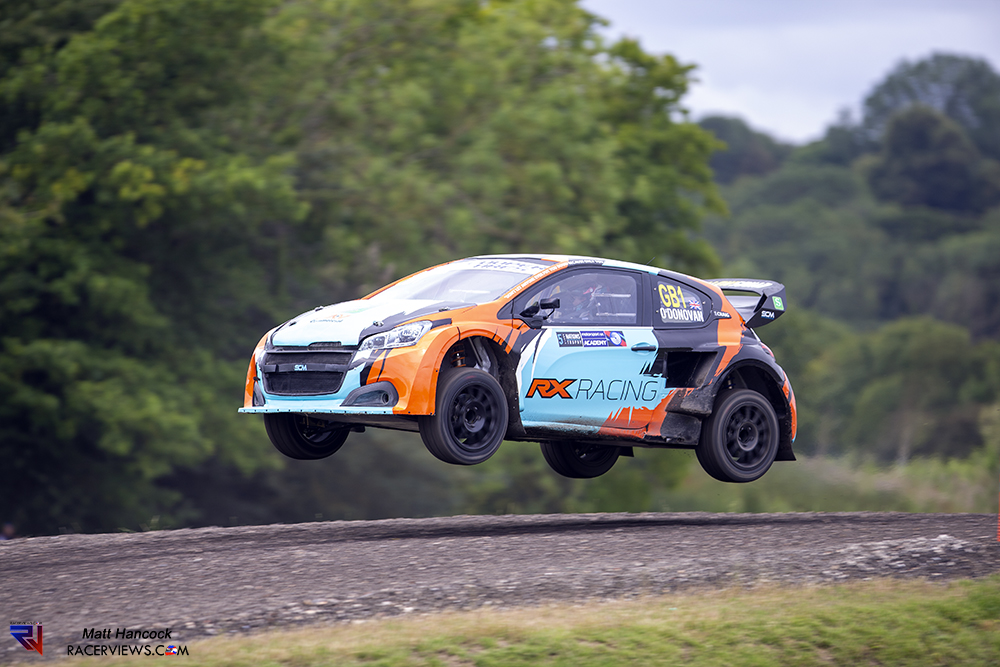 German pairing Rene Munnich – a Euro RX event-winner and team-mate Mandie August also joined the grid with their Seat Ibiza RX1 machines, run by the ALL-INKL.COM Munnich Motorsport team.
Steve Hill in the (Mitsubishi Evo), Dom Flitney with his (Volvo C30), Michael Boak in the (Skoda Fabia), Colin Anson with his (Ford KA),  Mike Sellar in the (Citroen DS3)  and Roger Thomas (Ford Fiesta) all made a welcome return to Lydden Hill.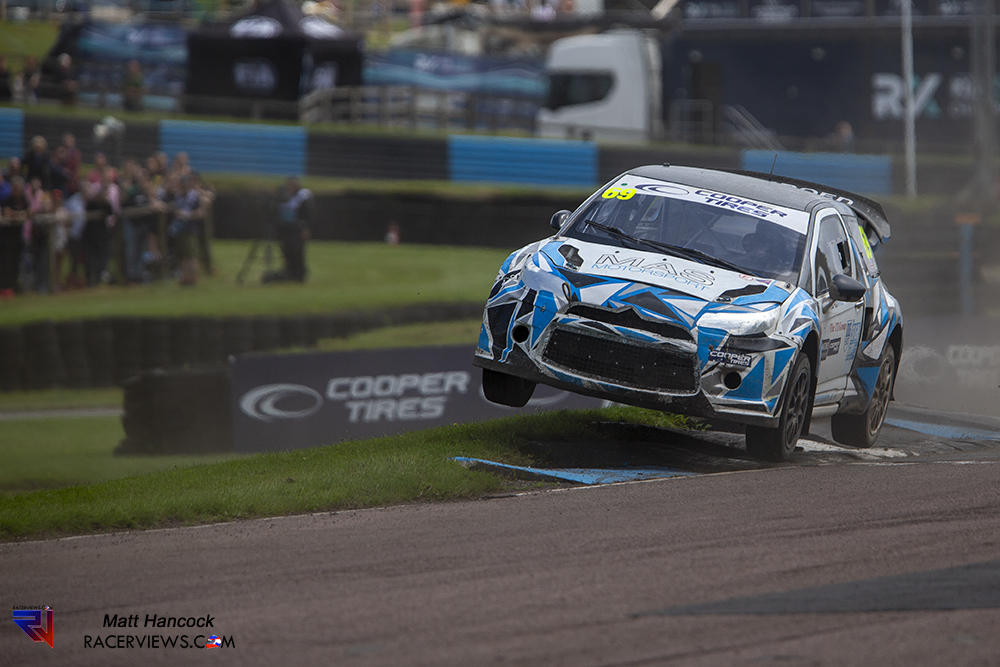 Late on Saturday night it was decided that the 5 Nations British Rallycross Supercars would now take part in a double header round over the two days.  This resulted in the overnight positions of day 1 being deemed as the finishing results for round 5 and Sunday would now become round 6.
Patrick O'Donovan in his Team RX Racing Peugeot 208 WRX, seemed to just carry on from where he left off after his last visit to Lydden, as he yet again dominated Saturday and Sunday. Jack Thorne in the Peugeot 208 however was hot on his heels in almost every heat over the weekend and managed to take second spot at the end of Saturdays action. On Sunday and thanks to mechanical issues in semi final 2 Jack Thorne missed out on a place in the final as he ended up as DNF.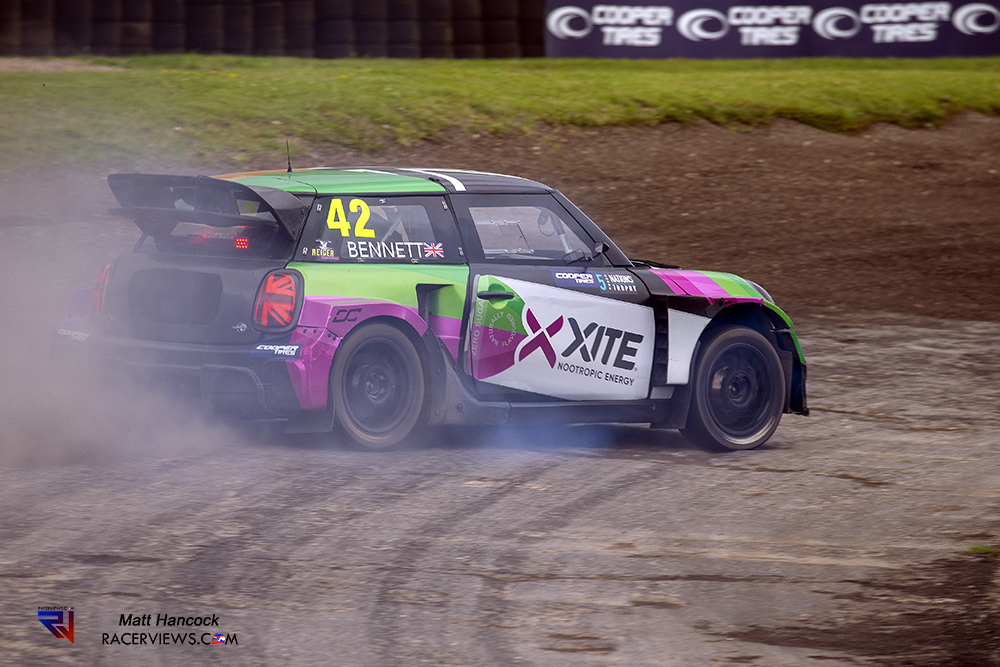 Jack Thorne
Sunday now Round 6 we had a great day through qualifying heats with close battles all day, starting the semi final from pole position and a great little battle for a few corners after dropping to 2nd in turn 1 to then regain the position in turn 3, we had clear air to put some consistent laps in to secure are place in the final, however in the first few corners of battling we picked up suspension damage on the rear which held in there for a short while until the end of lap 2 where it failed completely, taking with it the drive shaft leaving us stranded with a DNF.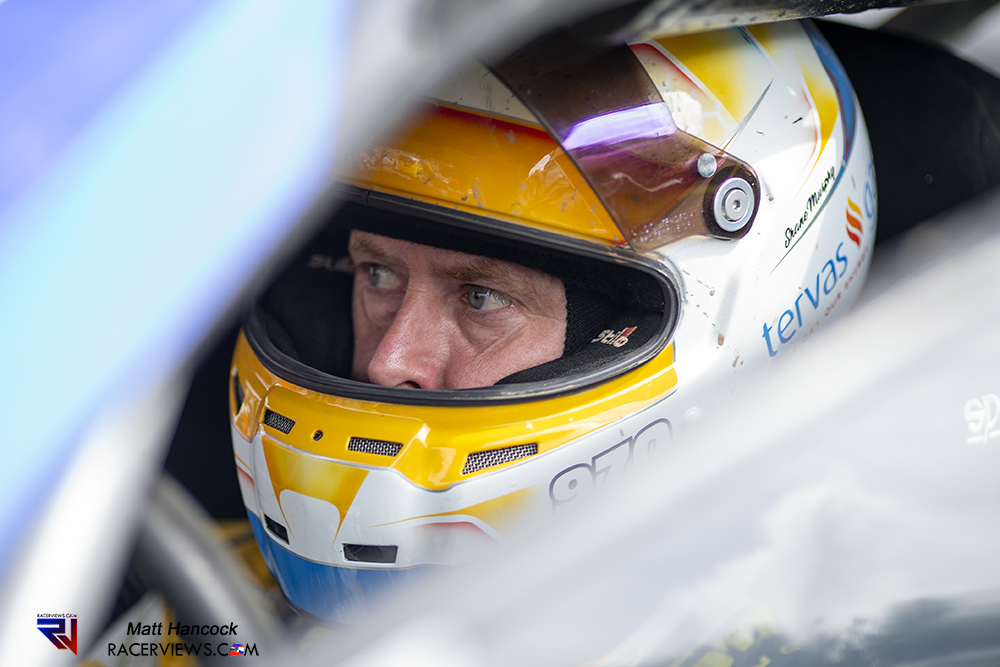 The results for Saturday and round 5 ended up as follows.
1   #1 Patrick O'DONOVAN IRL Peugeot 208
2  #26 Jack THORNE GBR Peugeot 208
3  #77 René MÜNNICH DEU Seat Ibiza
4  #20 Julian GODFREY GBR Citroen DS3
5  #970 Shane MURPHY IRL VW Polo
6  #42 Oliver BENNETT GBR MINI
7  #95 Roger THOMAS WAL Ford Fiesta
8  #47 Dom FLITNEY GBR Volvo C30
9  #2 Ollie O'DONOVAN IRL Ford Focus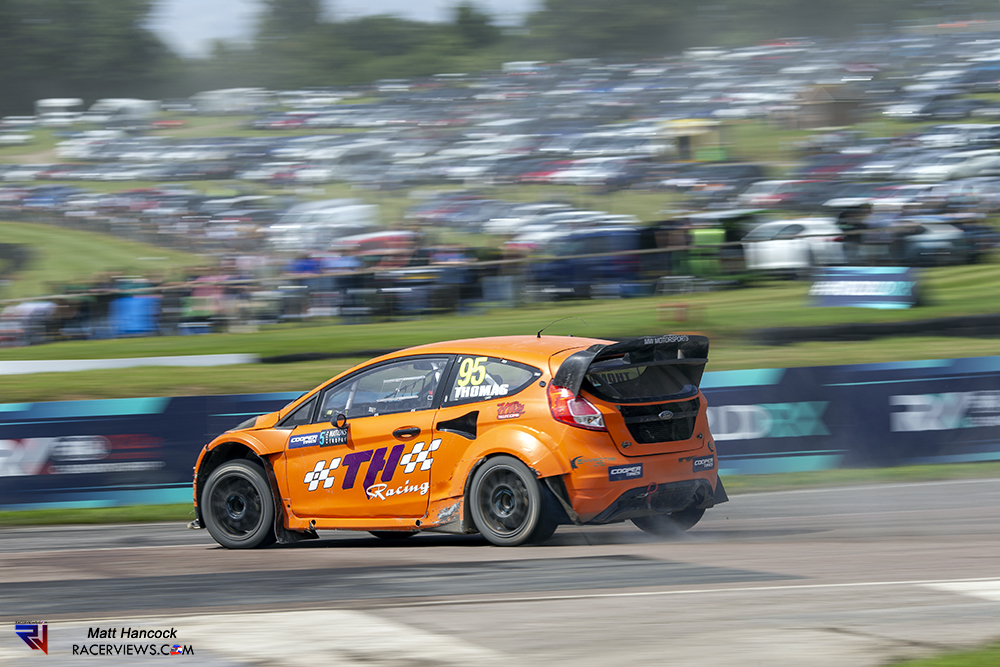 Sundays final was frantic and fast paced right from the start, with Patrick O'Donovan pushing hard from the off. Oliver Bennett was close on the pace until he picked up a puncher and gradually found himself falling down the order. The surprise of the day was Shane Murphy. He had been off the pace for most of the day but after picking up third place in semi final one he managed to capitalise on this and take second place in Sunday's final. Third place went to Ollie O'Donovan in his Ford Focus. The final standings for round 6 were.
1 #1 Patrick O'DONOVAN Peugeot 208 IRL
2 #970 Shane MURPHY VW Polo IRL
3 #2 Ollie O'DONOVAN Ford Focus IRL
4 # 4 Steve HILL Mitsubishi Evo10 GBR
5 #95 Roger THOMAS Ford Fiesta WAL
6 #69 Michael SELLAR Citroen DS3 GBR
7 #42 Oliver BENNETT MINI Countryman GBR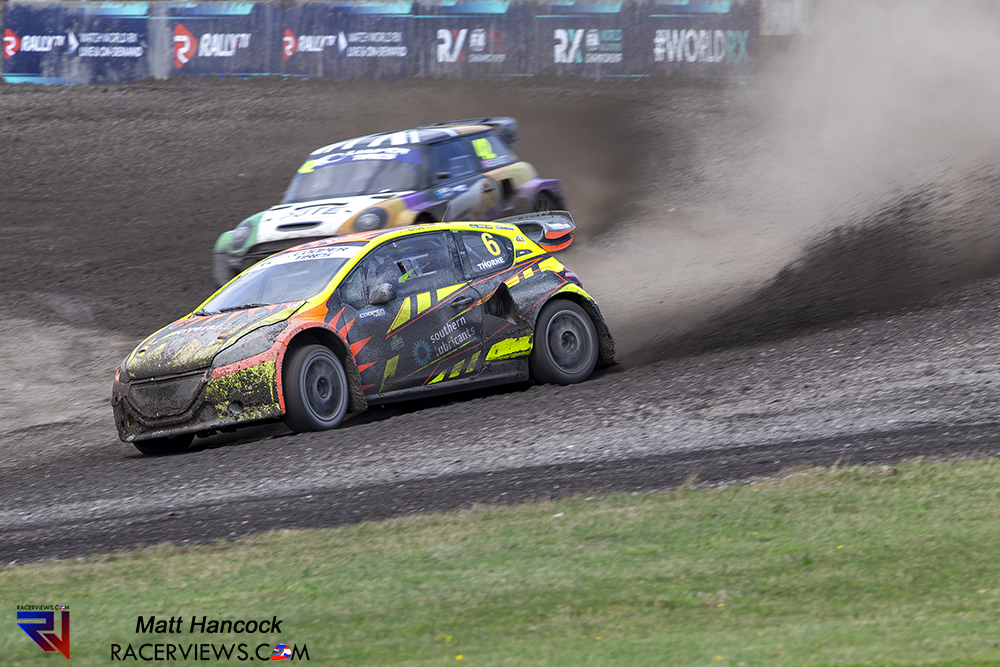 The next round of the 5 Nations British Rallycross will be held at Pembrey on the 19th and 20th Aug 2023.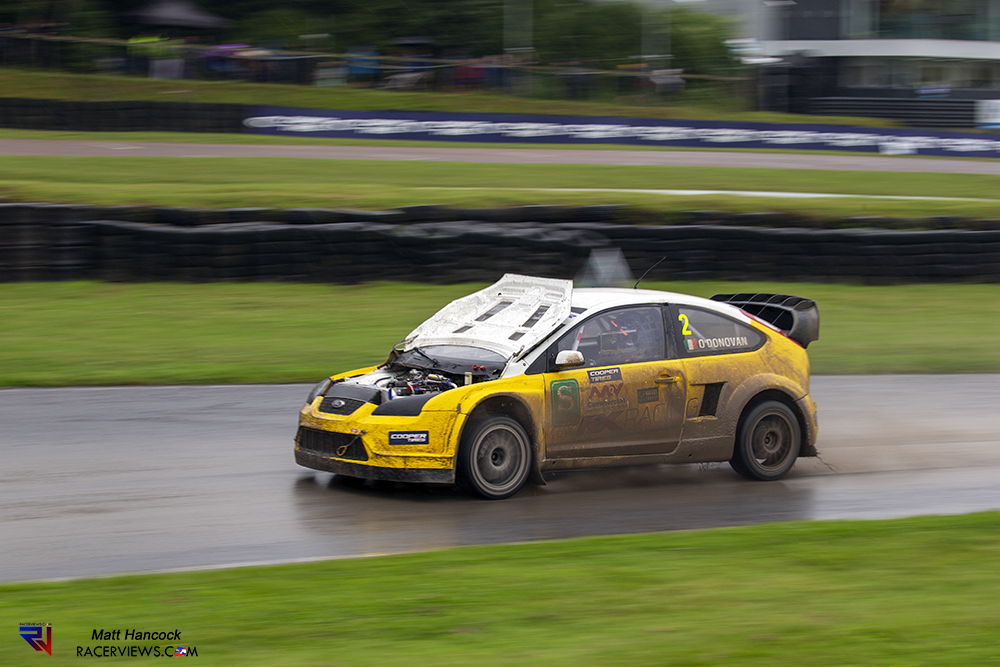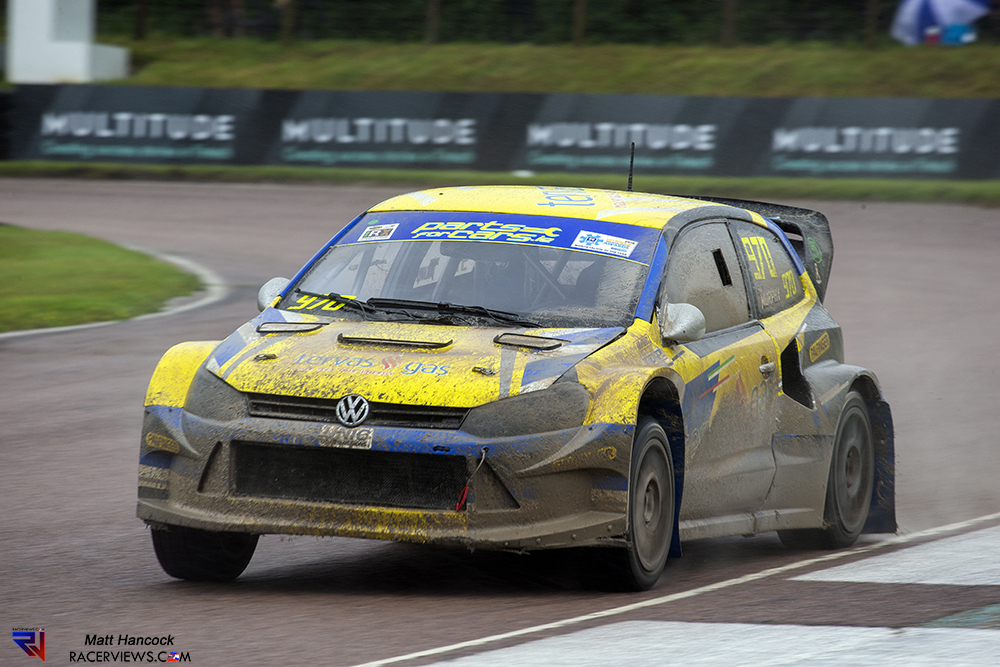 The RacerViews info
By Matt Hancock
We are passionate, dedicated motorsport professionals.
In 2023 you will see us trackside and stageside with exclusive coverage of
The World Endurance Championship
The World Rally Championship
Belgian Rally Championship
British GT
British Rallycross
and more!
We aim to bring you interviews and photos you won't see anywhere else. We don't aim to break the news, rather we aim to bring the voices of the racers to you and the atmosphere of the event to you at home. Our social media presence on Facebook, Twitter and YouTube bring you more, a holistic experience. We partner with racers and professionals in the industry and give back where we can. If we can help you or you have a story to share, please contact us.