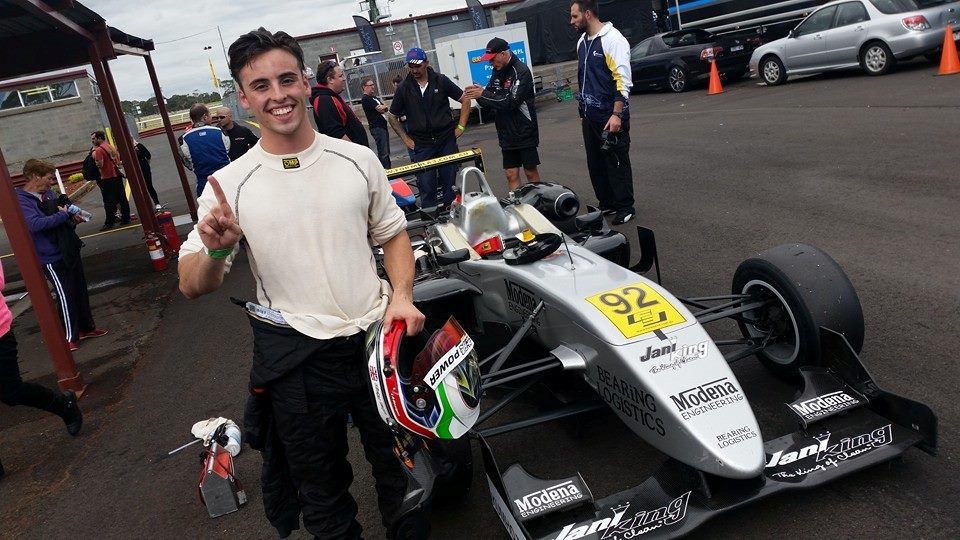 The Australian Formula 3 Championship is a great talent scout for Australian Motorsport and Ricky Capo is the new hot shoe taking his debut race win at Sandown at round 1.
In fact he took all three race wins in his new-for-2015 Dallara F311, having upgraded his Modena Engineering Dallara from last year.
He debuted in the Championship last year with a F307 Dallara and immediately showed pace that belied the car and his step up to a newer machine showed immediate results.  He had experienced success in karting prior to taking the wheel of the F3 machine.  We talk about the jump from karts to F3 and the jump from an older car to a newer car.
Despite his three race wins at round one, he won't have it all his own way over the course of the year with Jon Collins with the Gilmour Engineering squad having more than his fair share of bad luck at Sandown.  The duo will undertake a fierce rivalry during the year as the grid expands.
With his success in round 1, he is looking forward to what he says is his favourite track, Phillip Island for round 2.
In this interview we talk about round 1, looking forward to round two and how he has come to grips with his car.
Download this episode (right click and save)
Click here to subscribe to RacerViews iTunes channel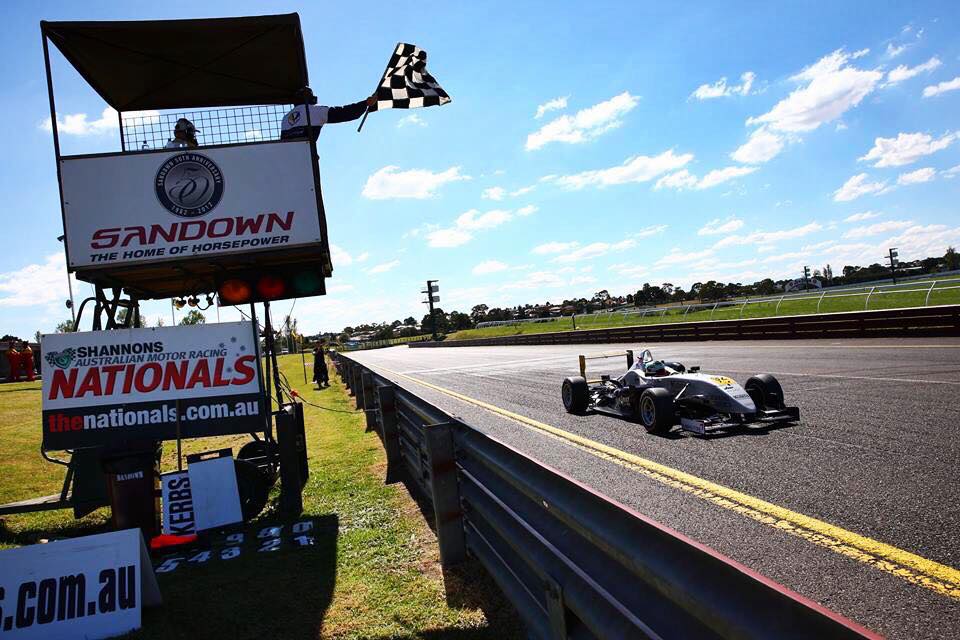 By Sam Tickell, April 2015
Photos: Australian F3
RacerViews was established in 2011 and with the aim of delivering a new web experience to motorsport fans. We bring exclusive interviews and photos from motorsports finest drivers of yesterday, today and tomorrow. Our team has over 30 years of experience in the motorsport field. With a heavy presence on Facebook,Twitter and iTunes where we have over 3000 followers, our mission to bring exclusive content is in safe hands. Additionally we have over 1 million views on our G+ page. We have partnered with motorsport teams like Stig Richards Motorsport, One of a Kind Motorsport, Dark Horse Racing and MRT Performance in order to give you the best exclusive motorsport coverage.
We are always looking for new people to join our team. If you are a motorsports photographer or journalist looking for additional exposure or a great place to learn your trade, contact us