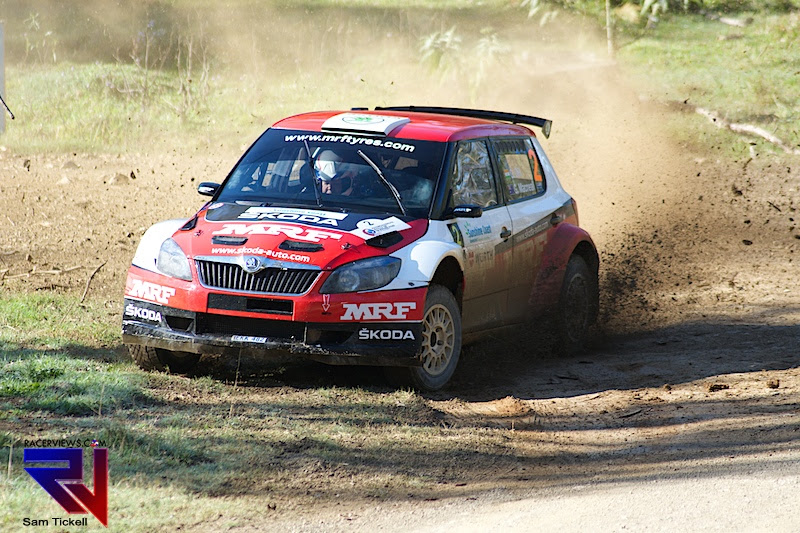 "There is only one way to bounce back – to go flat out and win all the rallies!"
That was Gaurav Gill's parting words from the International Rally of Queensland – a rally where he pushed Pontus Tidemend to the edge, was faster on pace but ended on the side of the stage with a dead engine.
This weekend he is back in with the FIA APRC Rally Malaysia. It is a rally with a potential for similar conditions to New Caledonia – where he took his, to date, only victory for the season.
"New Caledonia is a great distinction for a holiday but the rally is very difficult. You never know with the tropical weather."
"We had a great weekend – ending it on top."
That sent him into Queensland on a high, and the stage conditions there were tricky with a huge amount of rain pouring down int he week leading up to the event.
The weather fined up and while he was fast in the wet, he struggled in the drying conditions.  Nevertheless, he fought valiantly but it was not to be.
"It was unfortunate that I had to exit this way. My engine blew at the start line at the second stage after service. No signs – I had no clue that it was going to happen. I started and we did barely 20 metres and we got a hole in the engine. There is not much you can do if something like that happens to you. It was a great battle over the weekend. I thank Pontus – he drove brilliantly over the weekend and I had a really good time driving flat out over the weekend."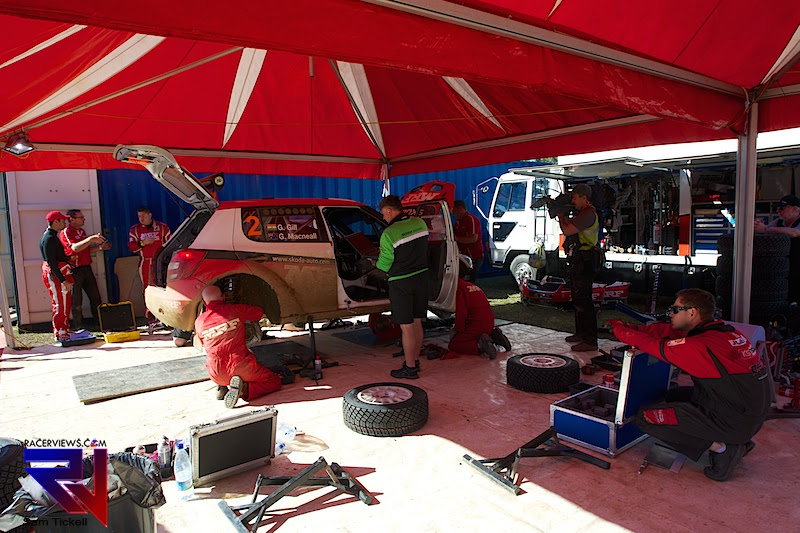 Malaysia is now an important rally for Gauav as he looks to claw back the points advantage that Pontus has built. He can take some satisfaction though from his performance in Queensland.
"Of course I was happy to beat him in some stages. He is one of the fastest in the world right now. For me it is a great comparison but it would have been better if it went to the end."
It is important to note too that while Gill is undoubtedly quick, there are some advantages to being the Skoda works driver. As Gill points out, the talented Swede does have some advantages when it comes to career development.  To be fair, and no one would say differently, Tidemend has been performing extremely well, taking podiums in WRC2 on the world stage.
"He is young and driving a lot – that is what all the rally drivers want to do. Even me – I want to drive as much as I can. He would drive maybe 15 rallies a year and maybe 20000km of testing, where I do six rounds a year. It is a huge difference."
"I always try to do my best and be up with there with those guys."
Gill also gets to do his part in India, taking the national Championship there four times, most recently last year, winning four times.  In fact, each time he reached the finish, he took the win.
"We do have an Indian Championship which is quite good. It is good to be associated with a big car manufacturer with Mahindra and MRF Tyres. We do a lot of cross country races, I keep myself busy but it is not these S2000 cars to drive."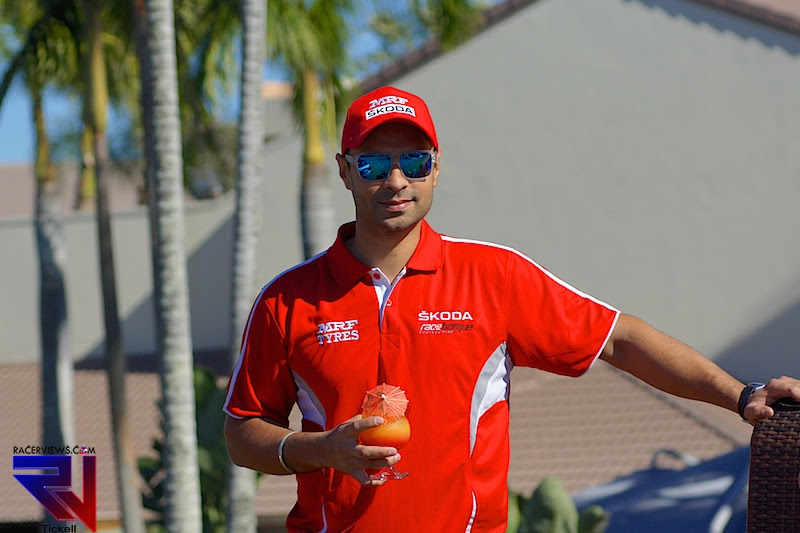 While he is happy rallying in the APRC he does harbour desires to return to the world stage.  He rallied in the Production WRC in Portugal and Cyprus.
"I have already been to Europe but ran out of funding.  I did a bit of PWRC and we managed to be in the points and others we had mechanical issues. I am trying to get there again but it is up to the sponsors. I had a few that helped me but now their market interest is in Asia and the Pacific."
For the mean time though, the APRC is his home. He will push Pontus this weekend in Malaysia as he looks to repeat his Championship success of 2013 – where he beat the much fancied Esapekka Lappi to the crown.
And, I'm sure will hope for a Skoda Fabia R5 in the not too distant future.
—
By Sam Tickell, August 2015
RacerViews was established in 2011 and with the aim of delivering a new web experience to motorsport fans. We bring you more than just the news.  Our exclusive interview and galleries brings you the views from the track, from the racers. Our extensive race review collection allows you to keep up with the action from around the world. Our team of passionate pros have decades of experience in the motorsport field. Our social media presence on Facebook, Twitter and iTunes  bring you more, a holistic experience.  We have more than 3100 followers on Twitter and more than 1.5million views on Google Plus.  Our mission is to bring exclusive content is in safe hands. Over the time we have partnered with motorsport teams likeAndreas Wirth, Stig Richards Motorsport, One of a Kind Motorsport, Dark Horse Racing and MRT Performance in order to give you the best exclusive motorsport coverage.
We are always looking for new people to join our team. If you are a motorsports photographer or journalist looking for additional exposure or a great place to learn your trade, contact us