Exclusive interview and article by Sam Tickell.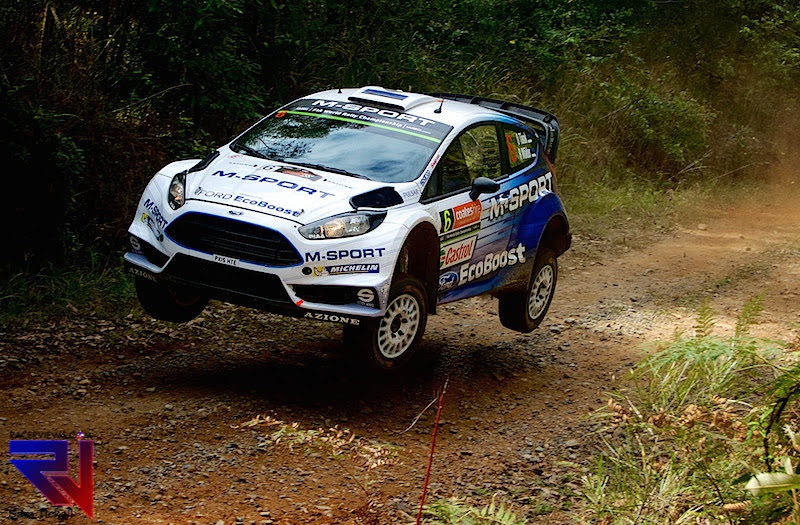 Ott Tanak did himself no harm at the recent Coats Hire Rally Australia, overcoming a differential problem, keeping the car on the road and massively overshadowing his teammate.  It is performances like that the the Estonian needs to put in if he is to survive and thrive in the World Rally Championship.
This year is his second stint with the Ford M-Sport squad after originally competing with them in 2012.  The first time through didn't go so well but a step back and a successful time in the WRC2 saw him return.  At times this year it seemed like he still wasn't prepared to succeed in the WRC but he has come of age and his performance in Australia was evidence of that.
He came home sixth – was very quick on the 50km Nambucca test and stayed with the car, even when it was not behaving.  After the rally he said "It is all okay. It has been quite a tough rally – it is very high speed in many places and we had to make changes in the notes. The car has been good, for us, it is our first time in a World Rally Car – against others who are familiar with theirs here."
Before the rally he was hopeful of a better result – as all drivers.  He was in a good mood, it was his 50th WRC event and was presented with a plaque in an event before the rally.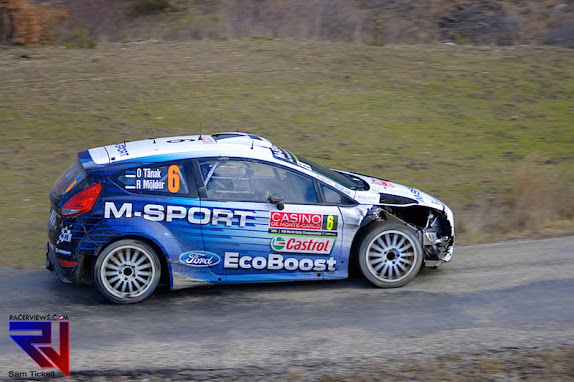 In an exclusive interview with RacerViews he said that "We are hoping to have a good rally. We have a good starting position compared to the VW. I hope we can be competitive against them. We are back on a loose surface and the car is competitive on gravel. For us it is a good feeling."
We saw that road position be very important, it kept Kris Meeke in with a chance of victory and the podium in the end. The Australian roads were very dusty, many times the drivers rallying early on the roads said that there was a large amount of loose gravel on the surface.  Added to that the road in Australia are different to most of those they rally on in Europe – making it a tough task, particularly for Ott, being that he only competed in WRC2 in 2014, ending the rally with a sizeable off.
"It is quite different due to the nature and characteristic of the roads – different to Europe. Sections are quite smooth. If you have a good recce and good notes you should be ready."
The fact that he didn't have a sizeable off this year is testament to how far he has come in the last 12 months, improving with every rally.  While in 2012 he ran with M-Sport, he did so with the B team. This time he is at the top – one of the very few seats in the WRC. He had to fight his way back.
A tough task, and now staying there will be equally as tough.
"It is my very first time in a manufacturer team – it has been a big job to get closer to the top. We have been improving throughout the whole season. Our experience when compared to the other drivers is quite a bit less and we are improving all the time. We are looking at keeping in that direction and stay in the WRC next season and be normal drivers in the top three."
"Of course [I want to be here next year] – lets finish this season. We have a few rallies left so we will push for a good result and will see for next year."
He hasn't been able to rely on a hugely experienced teammate to learn from, with he and teammate Elfyn Evans both having to learn from the team. They have had the task of not only developing themselves but developing the 2015 car.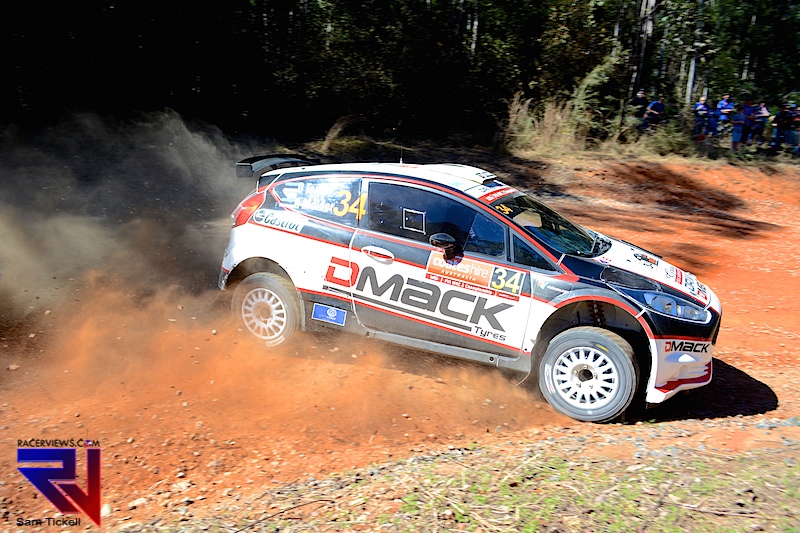 But M-Sport are hugely experienced and with Malcolm Wilson at the helm, there is plenty of help for the drivers.
"We know the team has huge experience and been helping develop us as drivers – which is a big help.  We have been working together – me Elfyn and the team and develop a nice car for this year that is working really well. All of us have been doing a good job."
And there will be a new car to develop as the new-for-2017 cars will begin development.  For Ott, he is looking forward to the bigger cars with more power and knows there is a long way to go to develop the car and himself for the future.
"I am sure they will be nice to drive. It will have more power so it will be nice to drive. I am not sure yet, we haven't seen it so there will be more effort to go.
Overall though you can see his confidence is high and he is at home with himself and his driving. That was evident in Australia.
And perhaps his mood in Saturday night service in Australia was evident. After a tough day with 50km stages and the night stage on gravel, he was still upbeat – and confident.
"Today was actually quite good and a big improvement on yesterday. We managed to improve and have been enjoying today."
And if can take this attitude forward in his rallying, we will see Ott Tanak for many years in the WRC.
—
By Sam Tickell, September 2015
RacerViews was established in 2011 and with the aim of delivering a new web experience to motorsport fans. We bring you more than just the news.  Our exclusive interview and galleries brings you the views from the track, from the racers. Our extensive race review collection allows you to keep up with the action from around the world. Our team of passionate pros have decades of experience in the motorsport field. Our social media presence on Facebook, Twitter and iTunes  bring you more, a holistic experience.  We have more than 3100 followers on Twitter and more than 1.5million views on Google Plus.  Our mission is to bring exclusive content is in safe hands. Over the time we have partnered with motorsport teams likeAndreas Wirth, Stig Richards Motorsport, One of a Kind Motorsport, Dark Horse Racing and MRT Performance in order to give you the best exclusive motorsport coverage.
We are always looking for new people to join our team and we are always looking to publish stories, photos and audio in world-class publications around the world. If this interests you contact us