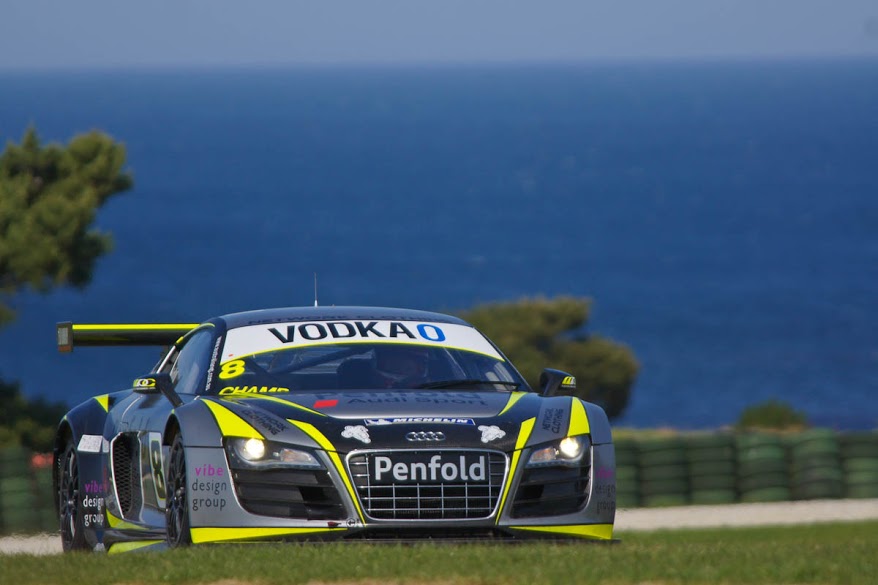 Two time Australian GT Champion, Mark Eddy has confirmed a return to the Liqui-Moly Bathurst 12 Hours.  Eddy will be racing alongside Audi Customer Sport ace Christopher Mies in an Audi R8 LMS GT3.
Eddy confirmed exclusively to RacerViews that while a return to the Australian GT Championship is not on the cards for Eddy he is getting back into GT racing with the Bathurst 12 Hours and other GT endurance races including the upcoming Sepang 12 Hours.
Eddy who finished second in the Bathurst 12 Hours in 2011 will race alongside Mies who won in both 2011 and 2012.
Eddy recently switched to production car racing and is currently racing a Renault Megane RS265 in the Australian Manufactures Championship alongside Francois Jouy.  They took a couple of second places in the two-200 kilometre races held at Queensland Raceway.
[mudslide:picasa,0,racerviewsphotos,6045727258520512017,30,640c,center]
Mark Eddy alongside Francois Jouy took a pair of class podiums in the Australian Manufacturers Championship over the weekend at Queensland Raceway
The race – the 'fight in the night' while controversial for the red flag due to timing and scoring issues after a safety car was a good one for the Renault finishing 6th overall.  Eddy belives there is still more speed in the Renault as they try to reign in Jake Camilleri's Mazda.  The team are tyring to unlock the straight line speed potential of the Renault.
Soon it may not matter for Eddy as he plans to continue in the  Australian Manufacturers Championship next year but will looking to renew his relationship with Audi, bringing in an Audi TT into the Series.
A similar car debuted this weekend in the Championship and it showed well, giving Eddy confidence of success with the new car.  He hopes and is confident that the Megane will remain on the grid in the hands of Jouy.
[mudslide:picasa,0,racerviewsphotos,5712958085800345665,38,640,center]
Eddy will return to the wheel of an Audi for the Bathurst 12 Hours but will commit to the Australian Manufacturers Championship for the future
For Eddy though, an Audi future awaits.  Jumping between production cars and GT3 cars is never easy but for a two time Australian Champion, it takes just a couple of laps to get used to the fierce brakes, the downforce and the power.
For the Australian Manufacturers Championship, his move to the Audi demonstrates a commitment to the series.  It shows that the endurance race concept is a successful one and there is a great commitment to Australian motorsport right through the ranks.
—
By Sam Tickell,  August 2014
RacerViews was established in 2011 and with the aim of delivering a new web experience to motorsport fans. We bring exclusive interviews and photos from motorsports finest drivers of yesterday, today and tomorrow. Our team has over 30 years of experience in the motorsport field. With a heavy presence on Facebook,Twitter and iTunes where we have over 3000 followers, our mission to bring exclusive content is in safe hands. Additionally we have over 1 million views on our G+ page. We have partnered with motorsport teams like Stig Richards Motorsport, One of a Kind Motorsport, Dark Horse Racing and MRT Performance in order to give you the best exclusive motorsport coverage.
We are always looking for new people to join our team. If you are a motorsports photographer or journalist looking for additional exposure or a great place to learn your trade, contact us