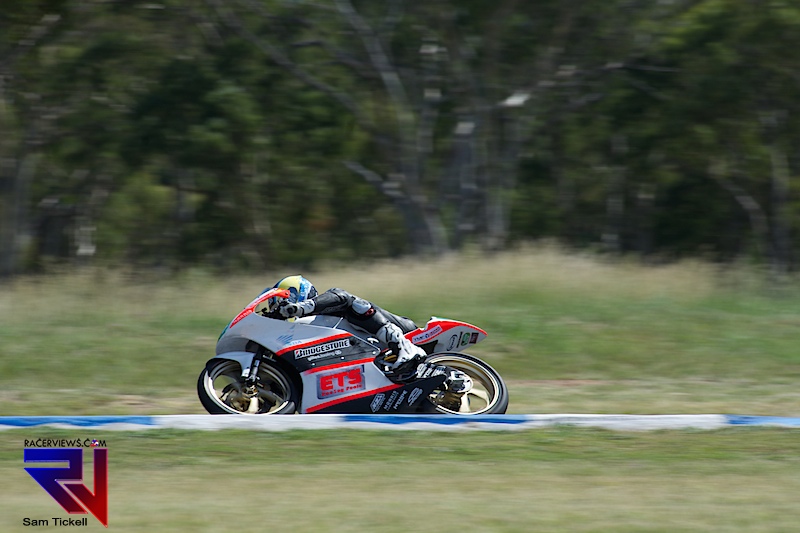 The Australian Superbikes raced at Morgan Park over the weekend and we were able to catch up with Matt Barton who took out the final race of the Moto3/125cc race.
Barton had been fast over the weekend qualifying on the front row on his first visit to Morgan Park for more than five years.  Race 1 had ended in the dirt after falling with just two laps to go.  He, did however battle back in the second race for a podium finish and a in the final race of the weekend, he took the win.
Barton has had to fight back from injury after a mechanical failure at Queensland Raceway last year where he suffered injury that sent him to hospital and out of action for a few weeks.
Matt and I discuss this in the interview and what it took to get back in the seat but it hasn't stopped him from trying to get to the front and fulfill his motorcycle dreams.
He auditioned for the Asia Talent Cup last year and while he was unsuccessful he did learn a great deal and has allowed him to focus his attention on making a Moto3 (in MotoGP) seat in the next few years though the 'old fashioned way' of hard work and working his way through the categories.
Determination is not something that Barton lacks and as he puts it, he is working full time, putting every bit into making it.
He has the pace and the attitude, it would be great to see Matt get the breaks to make it to the top.
Download this episode (right click and save)
Click here to subscribe to RacerViews iTunes channel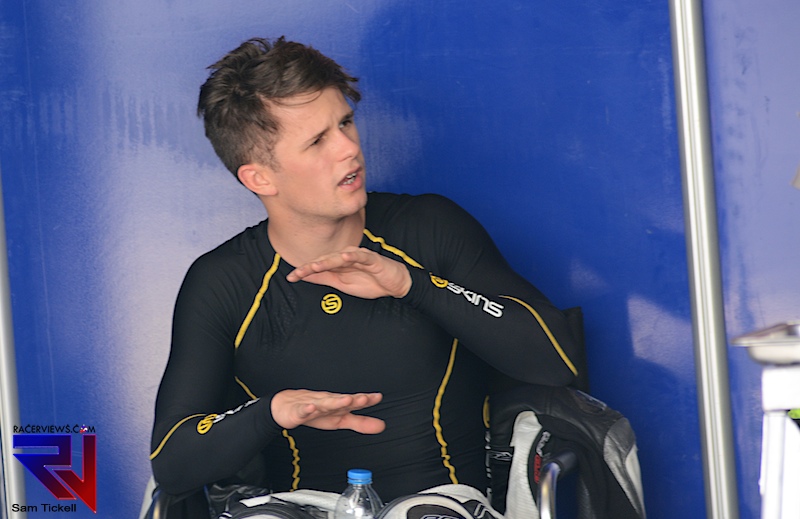 By Sam Tickell, April 2015
RacerViews was established in 2011 and with the aim of delivering a new web experience to motorsport fans. We bring exclusive interviews and photos from motorsports finest drivers of yesterday, today and tomorrow. Our team has over 30 years of experience in the motorsport field. With a heavy presence on Facebook,Twitter and iTunes where we have over 3000 followers, our mission to bring exclusive content is in safe hands. Additionally we have over 1 million views on our G+ page. We have partnered with motorsport teams like Stig Richards Motorsport, One of a Kind Motorsport, Dark Horse Racing and MRT Performance in order to give you the best exclusive motorsport coverage.
We are always looking for new people to join our team. If you are a motorsports photographer or journalist looking for additional exposure or a great place to learn your trade, contact us