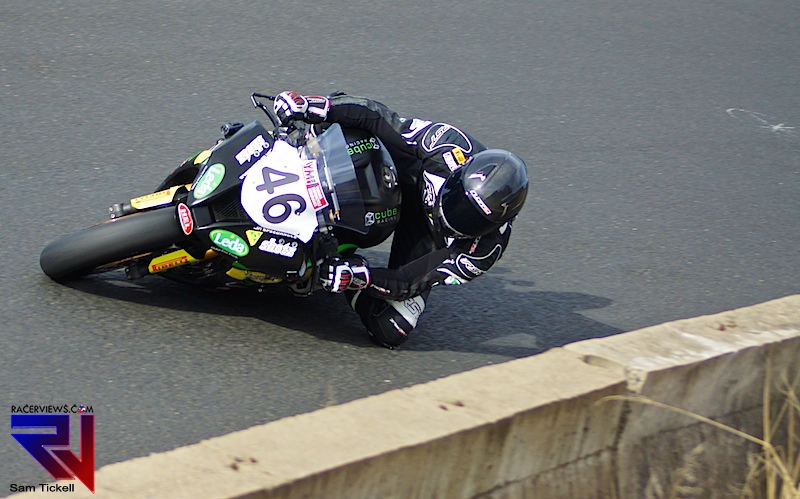 It was a dominant weekend for Mike Jones at Round 2 of the Australian Superbike Championship at Morgan Park as the Kawasaki rider rode to two victories from his two outings.
Race 1
An amazing start saw Jones, Falzon and Hern come together, and in a test of nerve it was Jones who made way dropping behind the other two riders.
Hern took the lead at turn one from Falzon, and held onto it for the whole of lap one before he was overtaken by Falzon on the outside and Jones on the inside at the first corner of lap two.
Jones took the lead and at that point it was busyness as usual, after the local posted back-to-back sub 1:16 lap times to open a gap at the front from Falzon.
Race 2
Falzon took the lead into the opening turn of race two meaning Jones had to settle for second spot, with Hern following the pair in third.
It didn't take long for Jones to claim the lead, and he began to put a gap on Falzon, while Hern, Henry, Hampton and Mutton were all bunched up behind them.
By the end of lap two there was still only a second between the top-two riders, however the gap to the field had blown out to four seconds.
Jones who never looked like doing anything other than taking the race win.
In the end it was a matter of how big the gap would be – Jones finishing a comfortable 13.448 seconds ahead of Falzon in second.
Download this episode (right click and save)
Click here to subscribe to RacerViews iTunes channel
By Sam Tickell, April 2015 With ASBK PR materials
RacerViews was established in 2011 and with the aim of delivering a new web experience to motorsport fans. We bring exclusive interviews and photos from motorsports finest drivers of yesterday, today and tomorrow. Our team has over 30 years of experience in the motorsport field. With a heavy presence on Facebook,Twitter and iTunes where we have over 3000 followers, our mission to bring exclusive content is in safe hands. Additionally we have over 1 million views on our G+ page. We have partnered with motorsport teams like Stig Richards Motorsport, One of a Kind Motorsport, Dark Horse Racing and MRT Performance in order to give you the best exclusive motorsport coverage.
We are always looking for new people to join our team. If you are a motorsports photographer or journalist looking for additional exposure or a great place to learn your trade, contact us