Christopher Mies took out the Phillip Island 101 – the second round of the Australian GT Championship presented by Pirelli. It was less than a week after he took out the Nurburgring 24 Hours on the other side of the world.  We caught up with Chris after his win.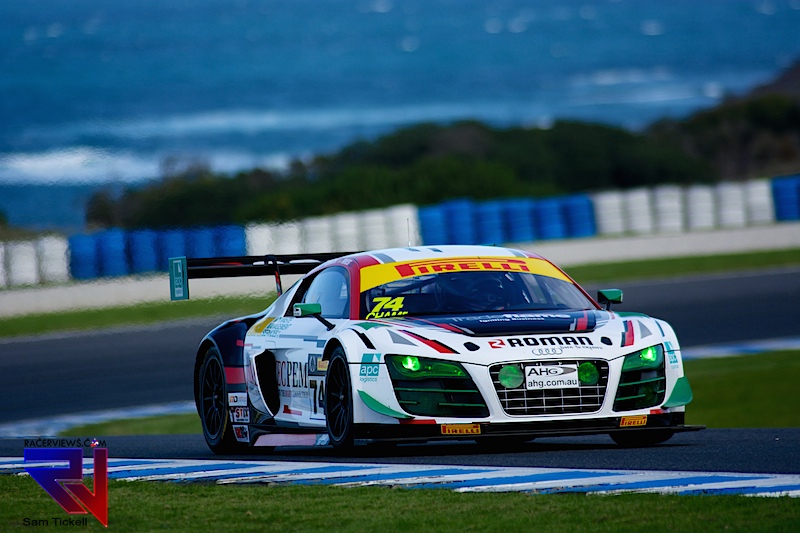 Sam Tickell: Hi Chris, thanks for joining me.  We have just finished the Phillip Island 101 for the Australian GT Championship presented by Pirelli. You came out with a victory in the end but it was hard fought.  Can you take us through the race from your view?
Christopher Mies: We started P2 and Greg [Crick] did a fantastic job and came in P2 or P3.  Our pit stop penalty is a bit longer than the rest so we dropped a few places.  We had to work our way through the field and it wasn't easy.
ST: With half an hour left the Ferrari was out in front but fell off the road, leaving you the lead.  You had some issues with traffic though.
CM: I don't know. It seems like – I don't know.  There are some guys that don't know what a blue flag is.  I don't know how you can get a racing license like this but obviously you can.  But we finished first and we are happy for JAMEC PAM and MPC for the win.
ST: You won the Nurburgring 24 Hours and then travelled here and took the win.  How was the week for you?
CM: Having two race wins in two weeks – or just one week! I really enjoyed it.  You know last week was a fantastic week and to continue like this was just brilliant.
ST: Were you tired at all this weekend?  A 24 hour race and international flight would see most of us begging for sleep!
CM: I was tired since yesterday.  I woke up at 3:30 at night but I am now in the right rhythm to stay one more night for the Porsche Carrera Cup.  Anyway, I think I am still young so I get used to the timezones!
ST: And we will see you for the rest of the Australian GT season?
CM: That is the plan.  My plan is for the whole season with Cricky and I am looking forward to it.
ST: Congratulations on a great result and look forward to the rest of the season.
CM: Thank-you!
By Sam Tickell, May 2015
RacerViews was established in 2011 and with the aim of delivering a new web experience to motorsport fans. We bring exclusive interviews and photos from motorsports finest drivers of yesterday, today and tomorrow. Our team has over 30 years of experience in the motorsport field. With a heavy presence on Facebook,Twitter and iTunes where we have over 3000 followers, our mission to bring exclusive content is in safe hands. Additionally we have over 1 million views on our G+ page. We have partnered with motorsport teams like Stig Richards Motorsport, One of a Kind Motorsport, Dark Horse Racing and MRT Performance in order to give you the best exclusive motorsport coverage.
We are always looking for new people to join our team. If you are a motorsports photographer or journalist looking for additional exposure or a great place to learn your trade, contact us