Our exclusive interview is below!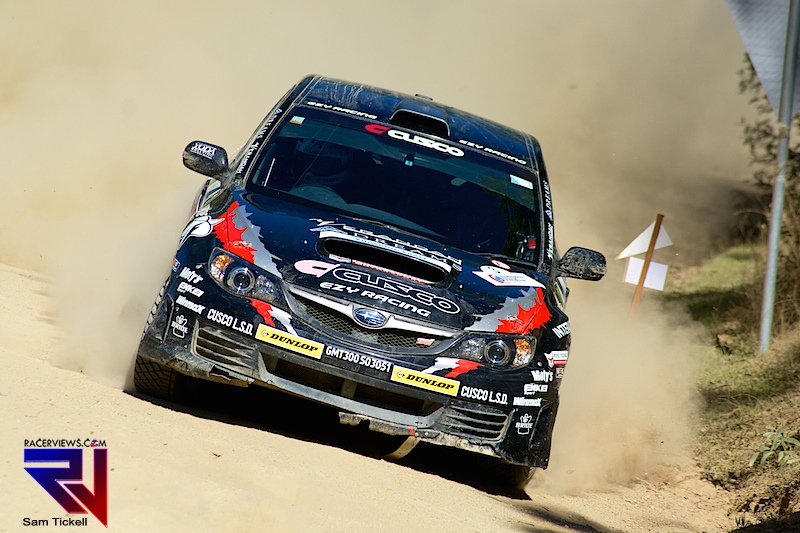 New Zealand's Mike Young has been impressive in the Asia Pacific Rally Championship this year and his performance at the International Rally of Queensland cemented his position as a star of the sport with a long future.
He has rallied two-wheel drive cars over the previous few years with Protons and Toyotas – taking 2WD and Junior titles. But now has stepped to a Subaru Impreza STI – with four wheel drive and a handy power boost.
The switch has undoubtedly provided a steep learning curve for Young but his first rally out at home in Rally Whangerai but he took a APRC podium, with Young coming home in third. He skipped Rallye New Caledonia, not an ideal preparation for Rally Queensland.
But that didn't stop him and he was involved in a rally long battle with the Mitsubishi of Suhan Aska but he was never really overly bothered by the Indonesian. Young kept the car straight for the rally, with the only real hiccup being a bird that tried to come through the air vent at 180km/h.
He would take second behind the Pontus Tidemand in the Skoda Fabia S2000 – an ideal result for Young.
He is the latest in a long line of very talented New Zealand drivers that includes GP2 drivers Mitch Evans and Richie Stanaway, Le Mans winner Earl Bamber and of course WRC's Hayden Paddon.
We talk with Young about his rally and what they put in the New Zealand water to produce so many high quality drivers…
Download this episode (right click and save)
Click here to subscribe to RacerViews iTunes channel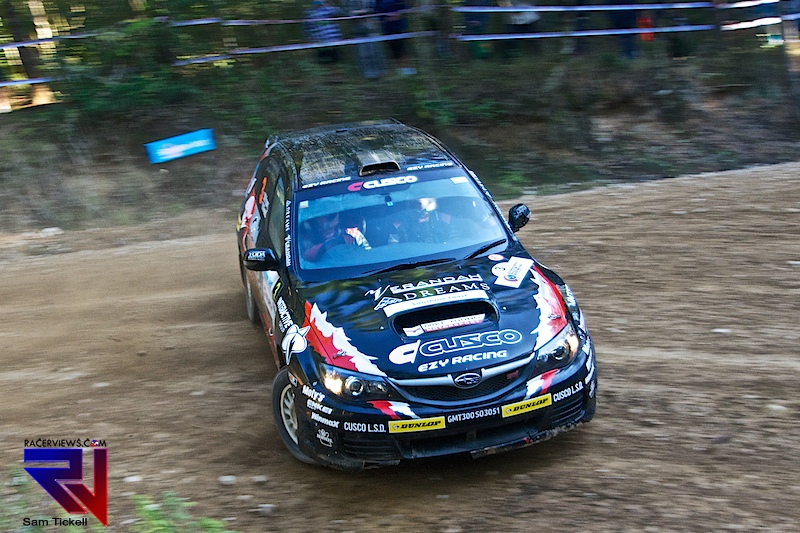 By Sam Tickell, June 2015
RacerViews was established in 2011 and with the aim of delivering a new web experience to motorsport fans. We bring you more than just the news.  Our exclusive interview and galleries brings you the views from the track, from the racers. Our extensive race review collection allows you to keep up with the action from around the world. Our team of passionate pros have decades of experience in the motorsport field. Our social media presence on Facebook, Twitter and iTunes  bring you more, a holistic experience.  We have more than 3100 followers on Twitter and more than 1.5million views on Google Plus.  Our mission is to bring exclusive content is in safe hands. Over the time we have partnered with motorsport teams like Andreas Wirth, Stig Richards Motorsport, One of a Kind Motorsport, Dark Horse Racing and MRT Performance in order to give you the best exclusive motorsport coverage.
We are always looking for new people to join our team. If you are a motorsports photographer or journalist looking for additional exposure or a great place to learn your trade, contact us