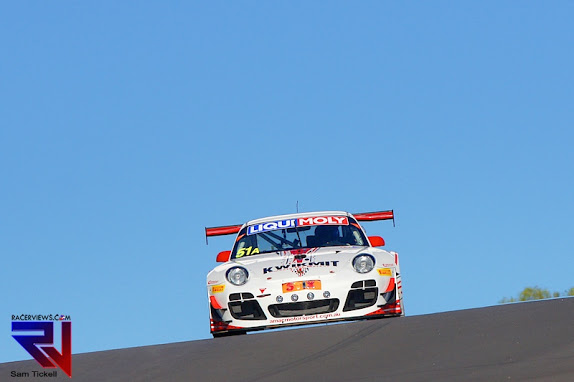 The first race of the Australian GT Championship presented by Pirelli was almost a dream for Andrew MacPherson – it was almost his first Australian GT win.
In fact it was for a short time.  But a massive and frankly bizarre 192 second post race penalty for a too-short pitstop ensured that it wasn't to be.
But it was a breakthrough moment for MacPherson who, with Brad Sheils showed great pace and consistency at the track.
"We are against some serious players, so this is a great result."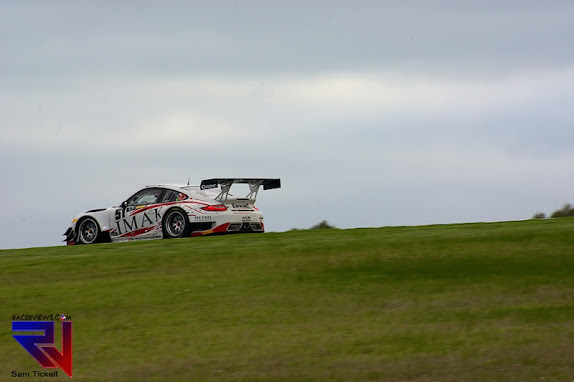 It is not as if MacPherson has never won a race – he has taken wins in production racing and a Championship in the LM Sports series. But this was his first in the GT Championship – and his first in a prestigious series.
It is not as if racing is all MacPherson does, leading the IMAK International meat trading company – with those colours adorning his various machines.
He has supported the Championship for many years, first taking a Lotus Exige to the Championship in 2008 before stepping into a Mosler and now a Porsche.
It has taken some time to get used to the Porsche and be able to race it hard.
"The [Porsche GT3] R is a great car. We have had a lot of help from the KA Motorsport team in America and we have been learning the car a lot more.  Marius Avemarg and Louis Kapitsas our team manger and technical data support – have both been instrumental in making in finding the pace in the car."
"I have been more relaxed in the car and I am driving a lot better."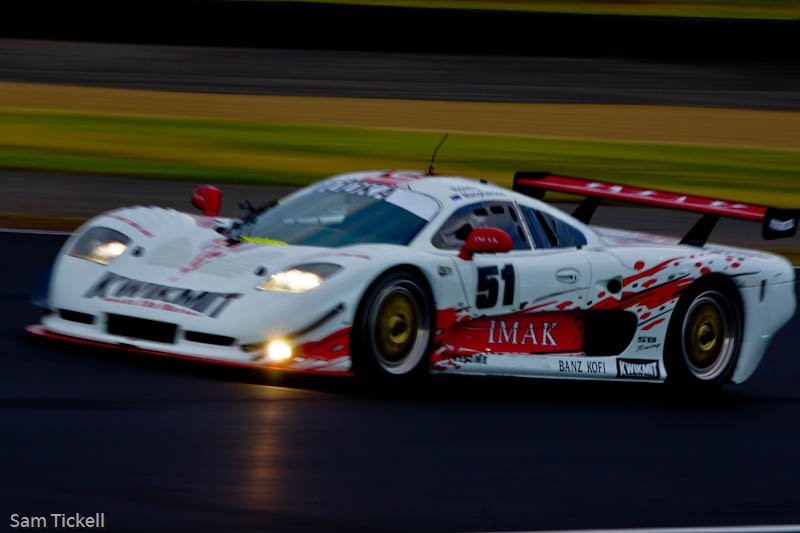 "It is a great car to drive, nervous but it is certainly a proper GT3 car."
He was full of praise for his co-driver – Brad Sheils who has been racing in production car and sports sedan championships. Sheils is not the first talent that MacPherson has supported with young gun Matt Campbell being given a chance earlier this year at the Bathurst 12 Hours.
"We argued about Brad being the 'undiscovered talent' at the GT level – we argued his driver ranking but we can't anymore after the win!"
But MacPherson is committed to the Australian GT and the Porsche into the future, meaning that we will continue to see IMAK colours into the future.
And while there are some issues with rules, not withstanding the large penalty and that driver seeding issue, he loves racing,
"The Australian GT management do an amazing job – it feels like a family."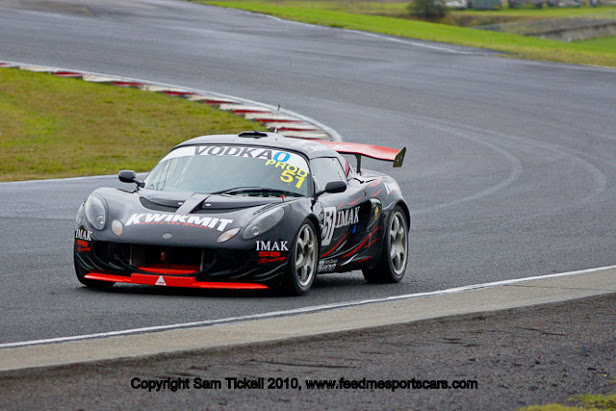 "We are committed to the Porsche name.  We are probably one of the larger Porsche race teams now, certainly in the National series [in the Australian GT Championship]."
"It is interesting with the two GT Championships – the GT endurance and GT sprint. It hasn't all been announced, I think we will hear about it fairly soon but it will be exciting."
By Sam Tickell, July 2015
RacerViews was established in 2011 and with the aim of delivering a new web experience to motorsport fans. We bring you more than just the news.  Our exclusive interview and galleries brings you the views from the track, from the racers. Our extensive race review collection allows you to keep up with the action from around the world. Our team of passionate pros have decades of experience in the motorsport field. Our social media presence on Facebook, Twitter and iTunes  bring you more, a holistic experience.  We have more than 3100 followers on Twitter and more than 1.5million views on Google Plus.  Our mission is to bring exclusive content is in safe hands. Over the time we have partnered with motorsport teams like Andreas Wirth, Stig Richards Motorsport, One of a Kind Motorsport, Dark Horse Racing and MRT Performance in order to give you the best exclusive motorsport coverage.
We are always looking for new people to join our team. If you are a motorsports photographer or journalist looking for additional exposure or a great place to learn your trade, contact us