Traditionally the final stage at the Lac Rose does not affect the overall ranking of the AFRICA ECO RACE®, as it is frozen right after the stage entering Senegal. Having said this, these last 22km in between the fishing village of Kayar and the Lac Rose is an opportunity for some to have fun or to shine one last time in front of their family and friends gathered around the finishing arch.
6 SPECIAL STAGE : BOULANOUAR / CHAMI : 174 km
7 SPECIAL STAGE : CHAMI / AZOUGI : 414 km
8 SPECIAL STAGE : CHINGUETTI / AMATI : 377 km
9 SPECIAL STAGE : AOUT / AKJOUJT : 445 km
10 SPECIAL STAGE : AKJOUJT / AKJOUJT : 379 km
11 SPECIAL STAGE : AKJOUJT / FIMLIT : 208 km
12 SPECIAL STAGE : KAYAR / LAC ROSE : 24 km
In the Bikes, Pal Anders ULLEVALSETER did not give up the opportunity to win yet another stage, giving him some more prize money, which the Norwegian will donate to the Fabrizio MEONI school here in DAKAR. The Viking finishes not far in from of the local boy Julien SANCHEZ, who manages to sign his best stage finishing position of the whole rally here at home in from of his many fans who came over from the neighboring holiday town of Sali. As for the third position it goes to Nobert DUBOIS, which is a sort of sign of relief of his goof performance compared to the stage when he abandoned his bike in the dunes because of a mechanical problem when he was 2nd in the overall ranking of the rally.
1 ULLEVALSETER Pal anders KTM 48:12:13
2 NEWLAND Andrew KTM 54:14:53 +06:02:40
3 HAMARD Stephane HUSQVARNA 54:41:50 +06:29:37
4 AGOSHKOV Dmitry KTM 54:44:50 +06:32:37
5 CHIUSSI Stefano HUSQVARNA 56:10:28 +07:58:15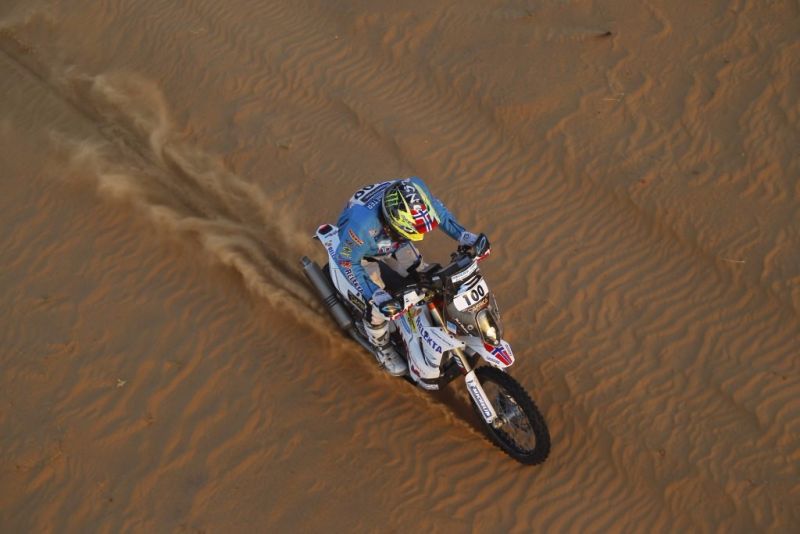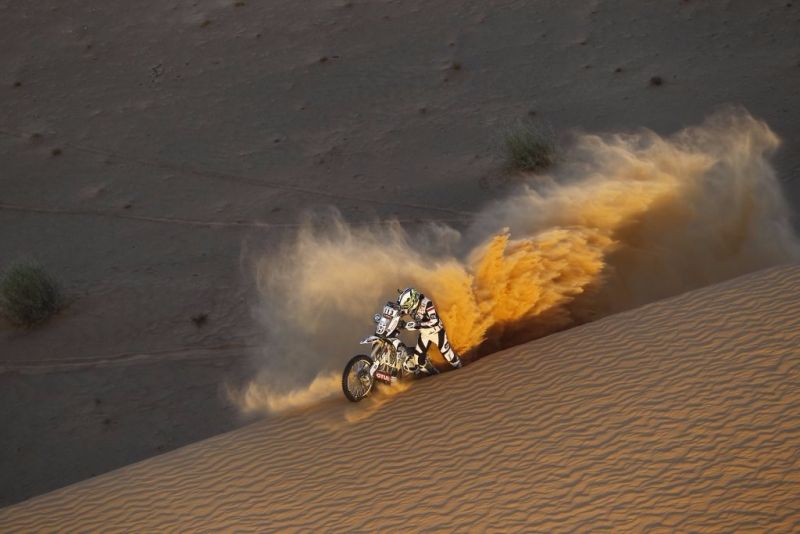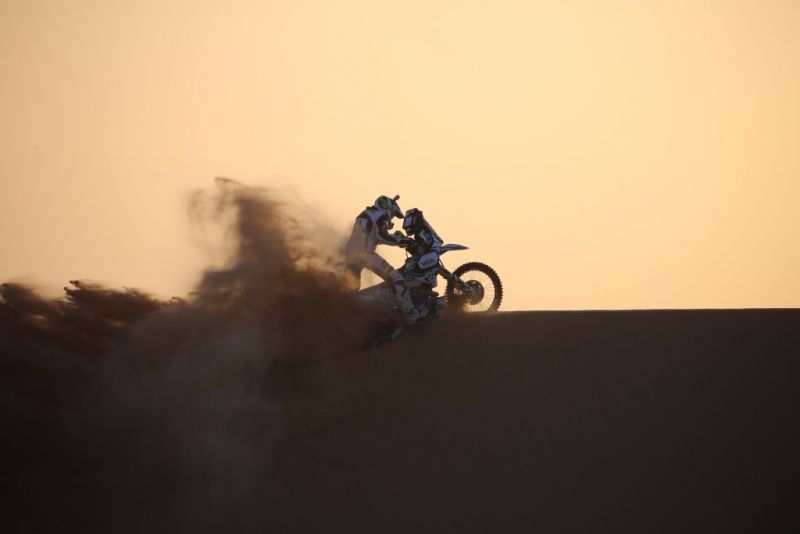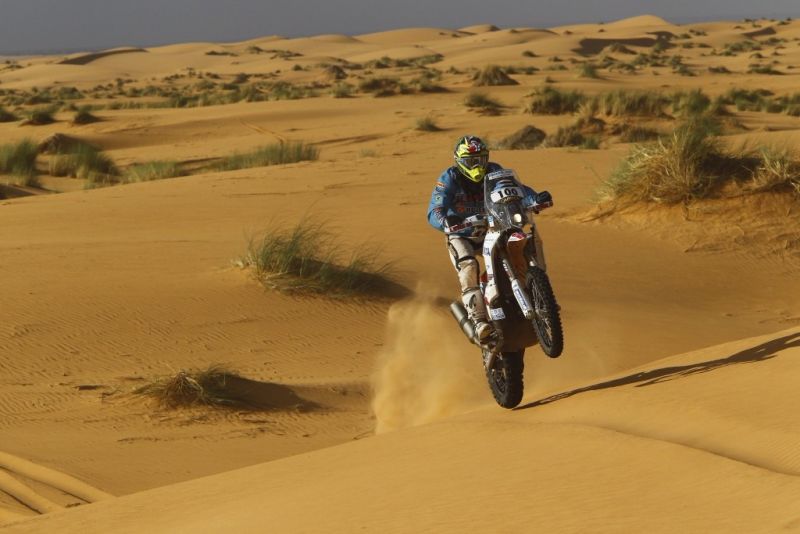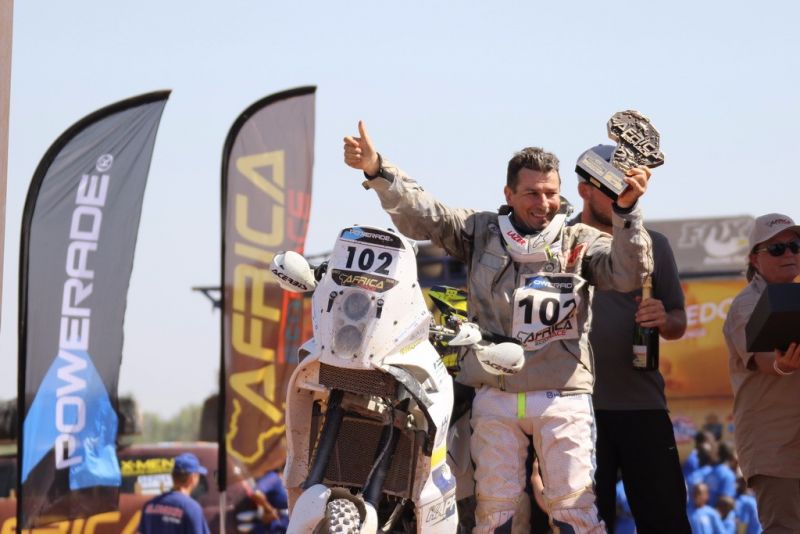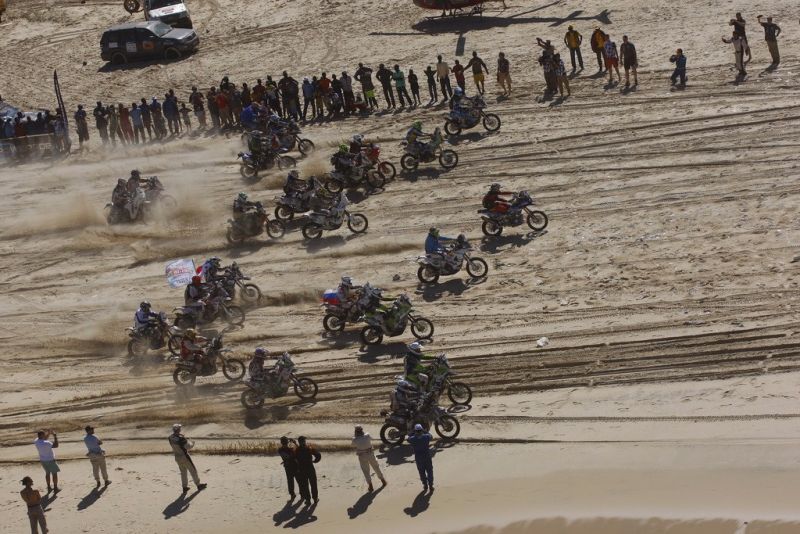 In the Cars, Philippe GOSSELIN used the full power of his OPTIMUS to win this last timed sector. The Frenchman finishes in front of the V8 Hungarian OPEL driven by Balazs SZALAY and the Portuguese NISSAN pick-up of Ricardo LEAL DOS SANTOS.
1 SHAGIROV Kanat/ YEVTYEKHOV Vitaliy TOYOTA 43:11:50
2 THOMASSE Pascal/ LARROQUE Pascal 43:36:38 +00:24:48
3 SERRADORI Mathieu/HAQUETTE Didier 44:45:13 +01:33:23
4 SABATIER Jean antoine/ RIZZARDI Agostino BUGGA ONE 44:53:28 +01:41:38
5 MARTIN Patrick/BIGOT Didier VOLKSWAGEN 45:35:55 +02:24:05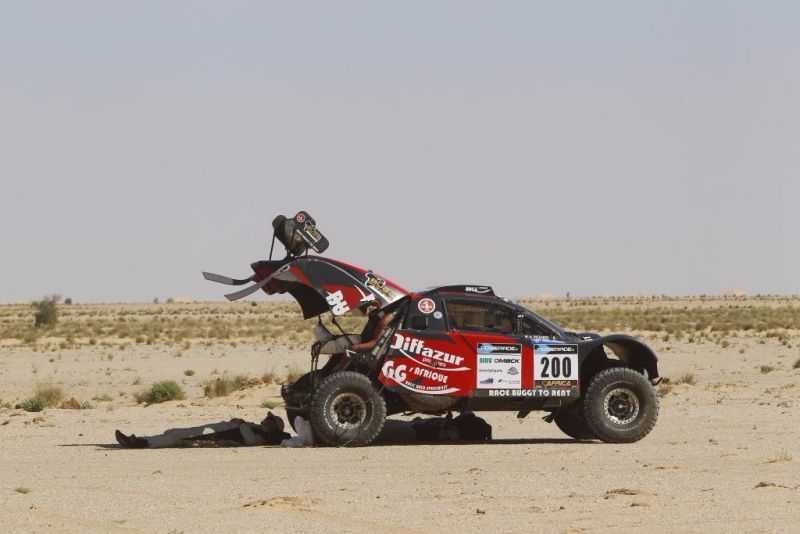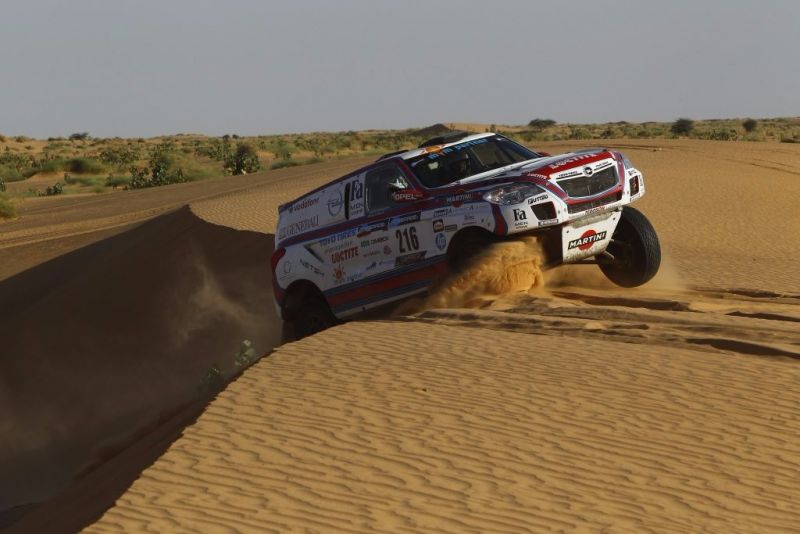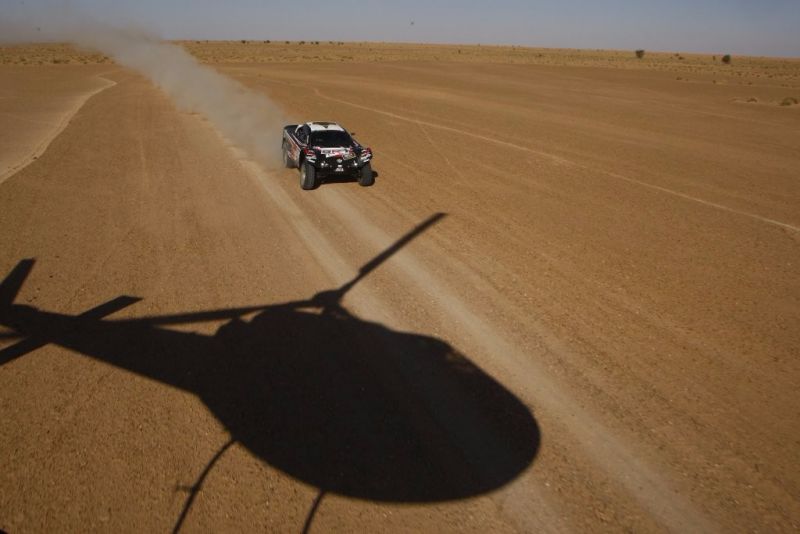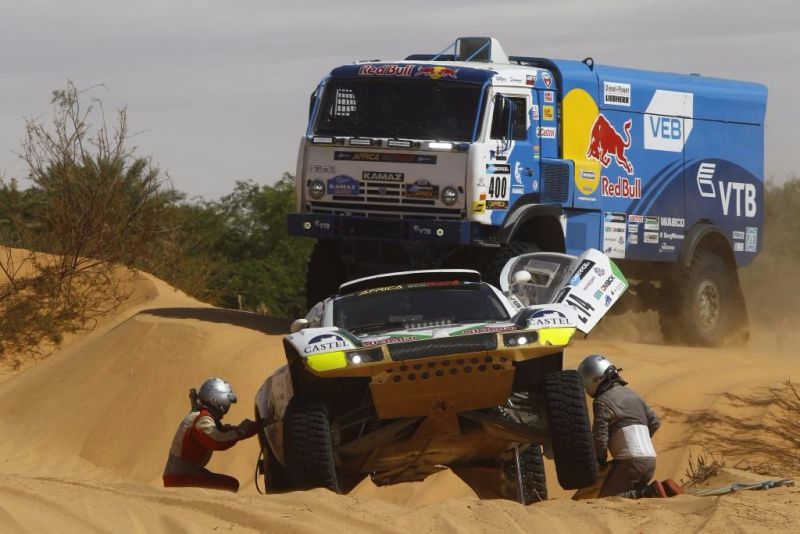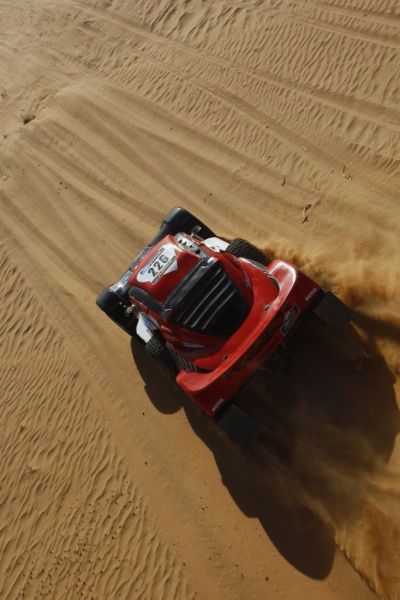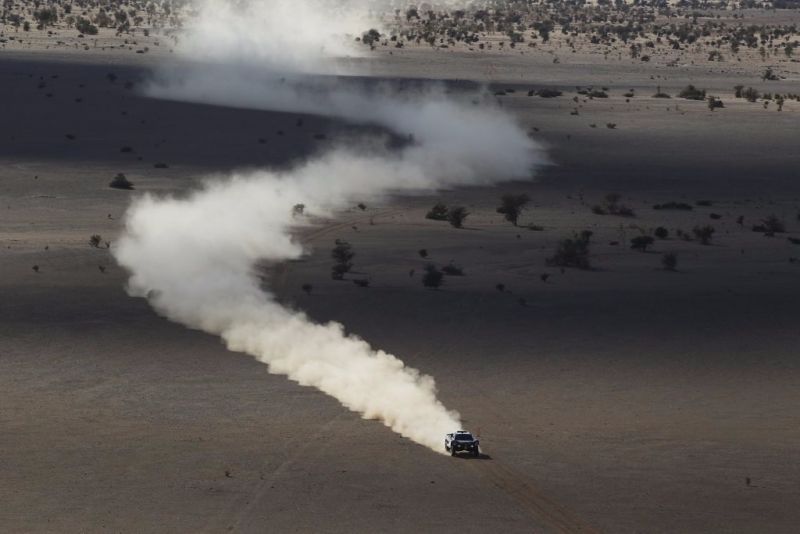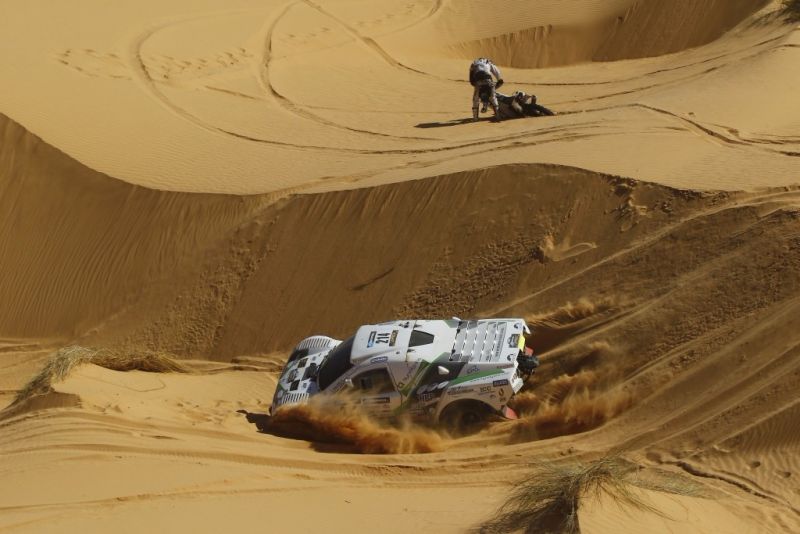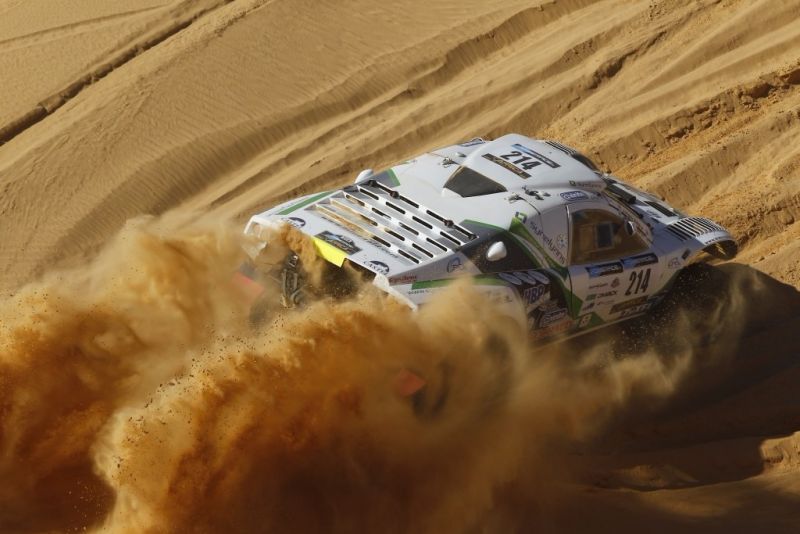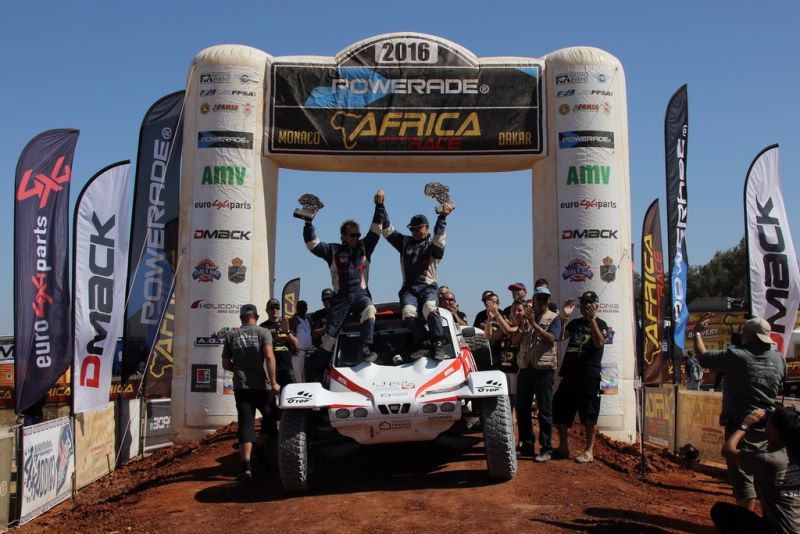 In the Trucks, Anton SHIBALOV was the fastest behind the wheel of his KAMAZ. The Russian takes the win in front of Miklos KOVACS in his powerful SCANIA, and Tomas TOMECEK completes the last stage podium of the rally.
1 SHIBALOV Anton/ AMATYCH Robert/ KHISAMIEV Almaz KAMAZ 47:22:01
2. TOMECEK Tomas/ LALA Ladislav TATRA 50:13:48
3. ACINTO Elisabete/ TEIXEIRA MARQUES Jose/ COCHINHO Marco MAN 50:59:34
4. KUPRIANOV Sergey /KUPRIANOV Alexander/ TANIN Anatoly KAMAZ 64:23:35
5. KOVACS Miklos/ CZEGLEDI Peter/ ACS Laszlo SCANIA 100:36:23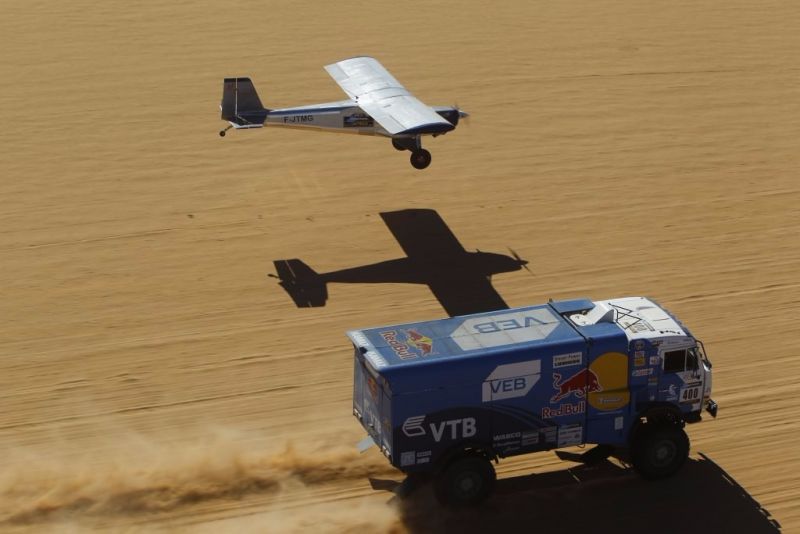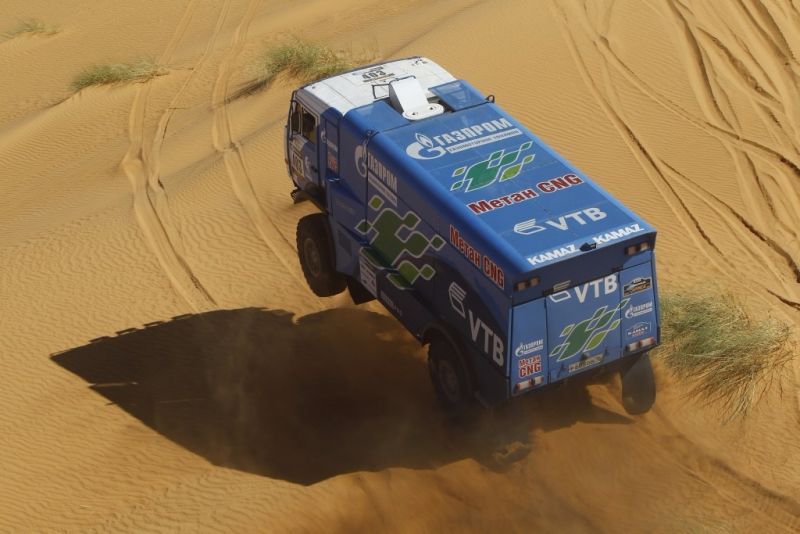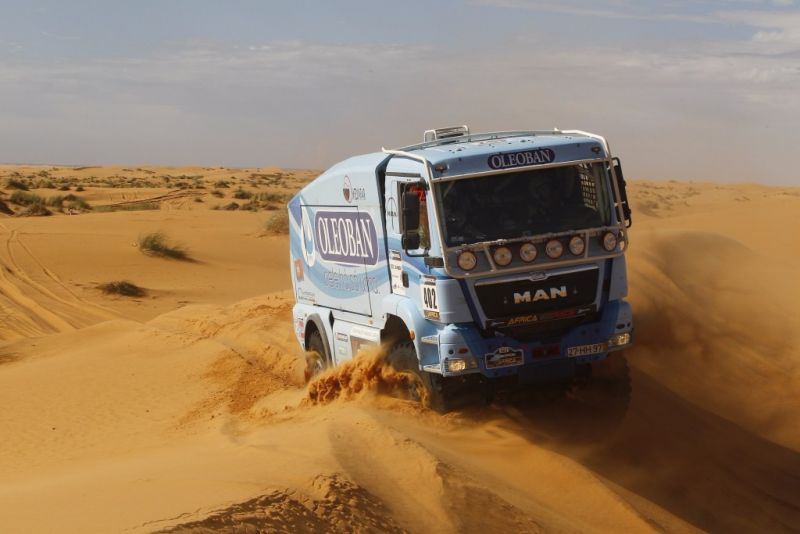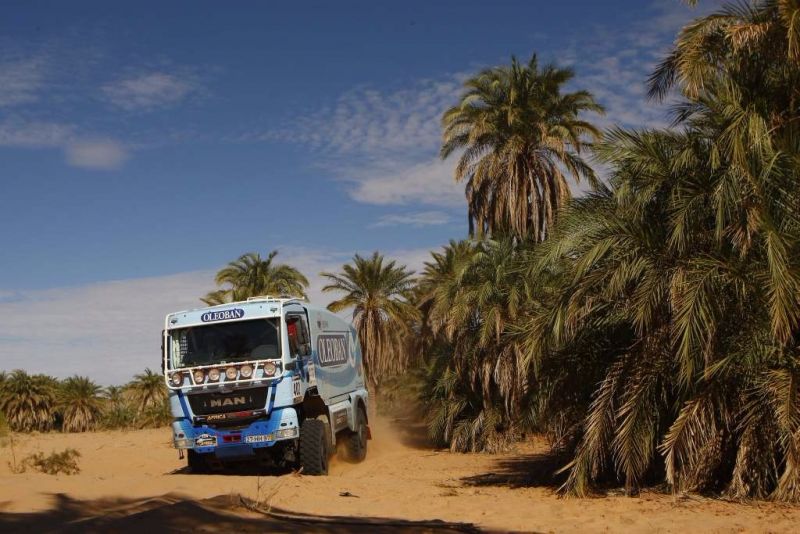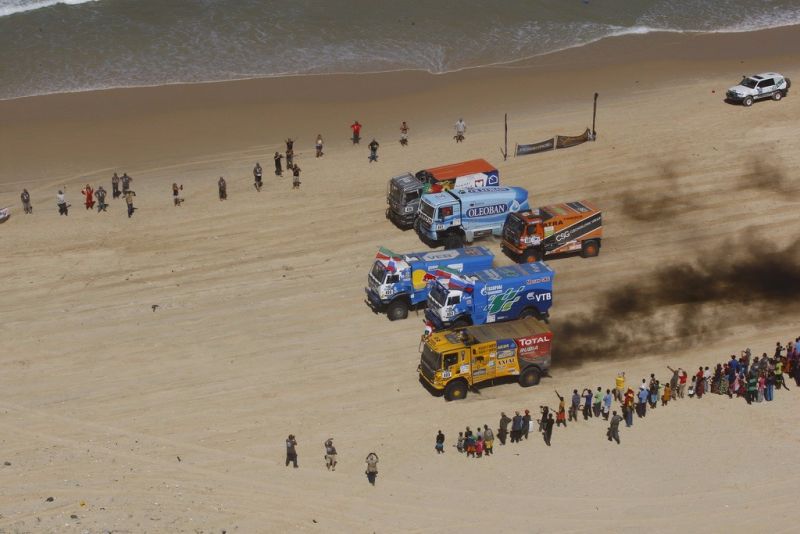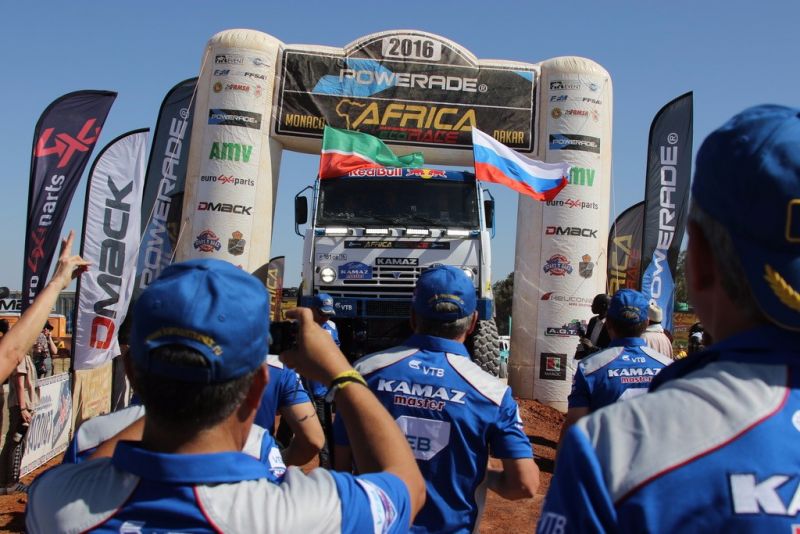 —
All materials from Africa Eco Race PR