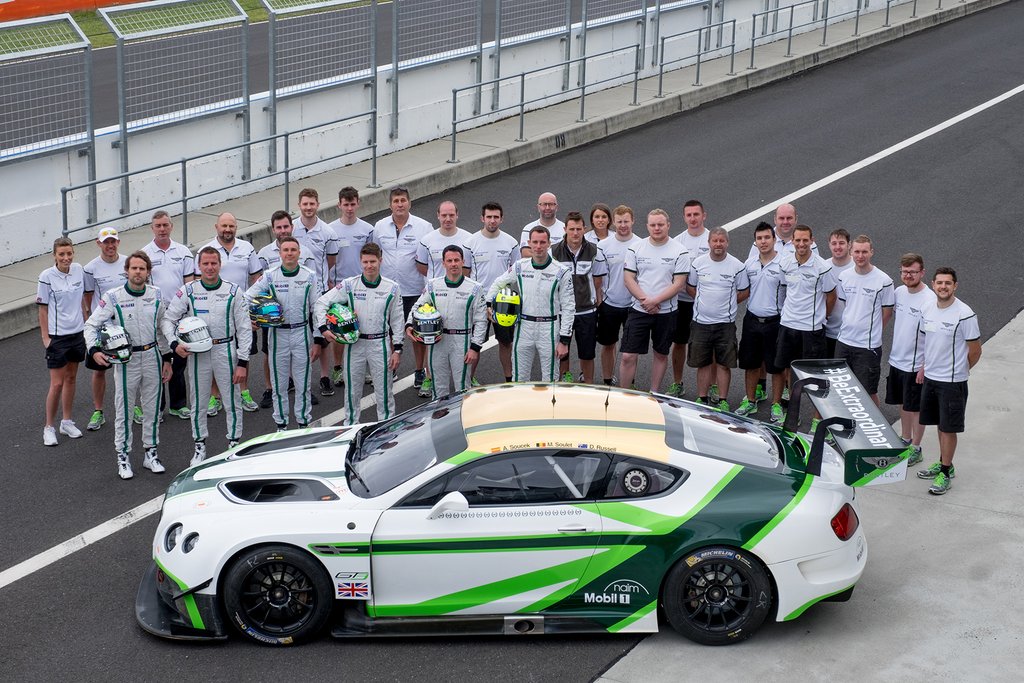 David Russell has been mega here at the Bathurst 12 Hour. Cast your mind back to last year and the qualifying session.  Sitting in the JBS Lamborghini, he put in a belter of a lap, he was leading for much of the session. He put it all on the line. The time was good but was pipped at the last moment before Laurens Vanthoor smashed the track record and took pole.
Russell is back this weekend but is back with the M-Sport Bentley GT3 squad. Running with Andy Soucek and Maxime Soulet, he is confident of a good result.
The team shook down the car before the weekend, which was the first chance for Russell to drive the car, and get used to the idiosyncrasies of this GT3.
"I am feeling very confident going into the weekend."
"Had some laps in the car – obviously there is difference to GT cars I have driven before. For me it will be trying to settle into a rhythm – it is all about the race."
"We want to make sure we have the race pace.  The guys know the car very well and so I have to adapt. To know the circuit is definitely a big advantage here – definitely try to settle into a good rhythm in practice – we also should have some good seat time in practice which will allow us to know where the pace is going into qualifying."
His good work at Bathurst last year led into a massive season – racing at the front of the Porsche Carrera Cup field.  A slow start to the season with the Ezi Racing team gave way to a massive finish – and a huge championship fight with Nick Foster, Matt Campbell and Steven Richards.
In the end, a run of four 2nd places to end the season, he couldn't take the Championship. He lost out to Foster by 68 points – or a third place.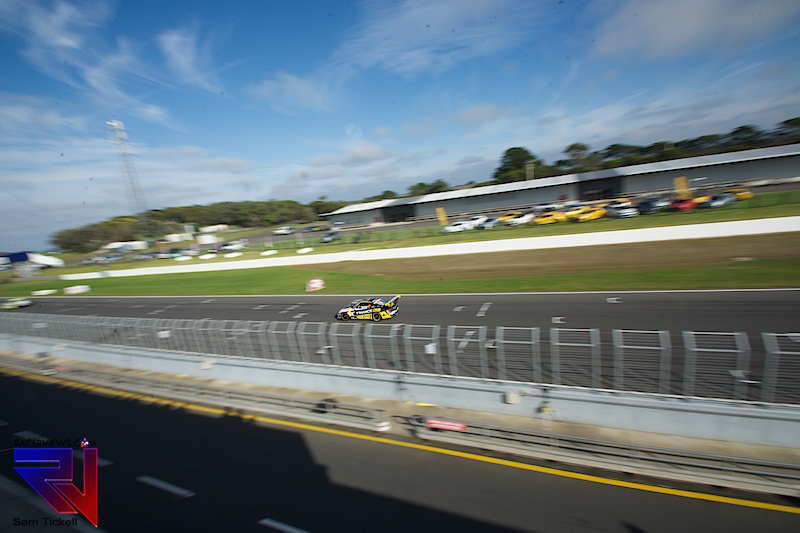 "It would have been nice to go and win that Championship…"
"tell you what – I am very much someone that always has their eyes forward. One race sticks in my mind where I got a drive through when the leader made a mistake – I look back on the points difference and it was very marginal!"
"I had a strong fightback, it was a fresh start in the Championship with a fresh team, with that entry. We had a slow start and a very strong finish. If we continued on and had the continuity, we could have been a contender that is for sure."
It was also a season that took him overseas – to Spa 24 and to the ADAC GT Masters where he teamed up with Tomas Enge in a Lamborghini to take a win at the Red Bull Ring.
"That was pretty cool. To be honest to go pop in and do that around surprised a lot people."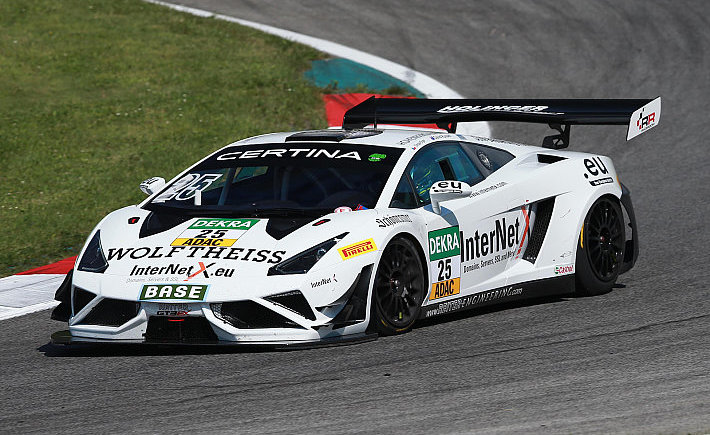 "It was a bit of a dream come true weekend. It was a bit surreal to wake up on the Monday morning and go 'wow we had such a dominant weekend'. It was very good. Obviously here was some very good drivers there which gives me the confidence to go into some big events with all those guys on any given day."
And it has allowed him to open up his options in 2016 – that includes racing in GT in Australia and also looking to overseas opportunities.
"…at this stage there is a focus to switch more to the GT side of things."
"In Australia they have a sprint and Endurance Championship. Here a Pro cannot do the Sprint Championship but you can go with an gentleman driver, for me in Australia it would be joining a gentleman driver and also doing the Endurance Championship. I am not only looking at Australia. It opened my eyes a lot to go to the Red Bull Ring and other beautiful race tracks and categories. To look at those Championships – in Europe, Asia and America."
"I hope to do Spa 24 Hour again and other good races. There are also opportunities int he ADAC GT Masters – it would be pretty awesome. There is also the Blancpain grid in either the sprint or endurance."
"It would be great to be part of the sport over there."
—
Sam Tickell, February 2016
RacerViews was established in 2011 and with the aim of delivering a new web experience to motorsport fans. We bring you more than just the news.  Our exclusive interview and galleries brings you the views from the track, from the racers. Our extensive race review collection allows you to keep up with the action from around the world. Our team of passionate pros have decades of experience in the motorsport field. Our social media presence on Facebook, Twitter and iTunes  bring you more, a holistic experience.  We have more than 3100 followers on Twitter and more than 2 million views on Google Plus.  Our mission is to bring exclusive content is in safe hands. Over the time we have partnered with motorsport teams likeAndreas Wirth, Stig Richards Motorsport, One of a Kind Motorsport, Dark Horse Racing and MRT Performance in order to give you the best exclusive motorsport coverage.
We are always looking for new people to join our team and we are always looking to publish stories, photos and audio in world-class publications around the world. If this interests you contact us