A tough year expected for 2017 but an MRF Tyres Queensland Rally Championship (QRC) podium for the RallyCars.com.au Racing Team shouldn't be out of the question.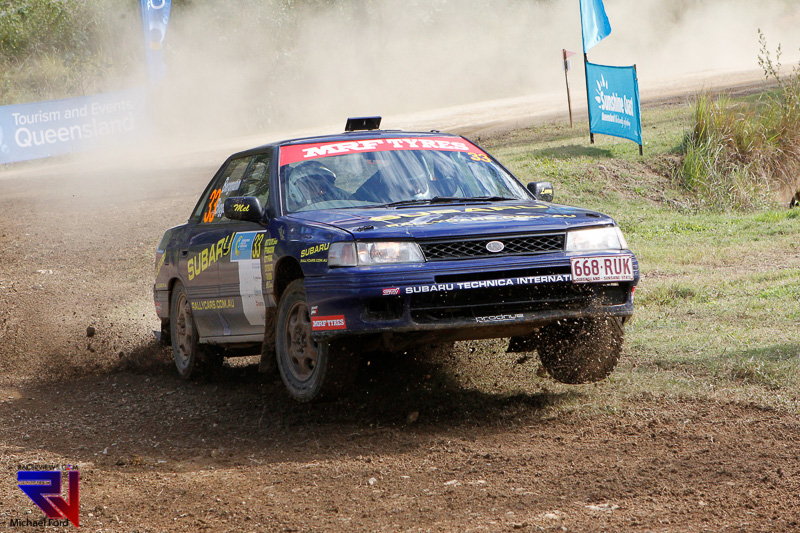 Making up the team are driver and navigator combo of Melinda Bergmann and Larisa (Larry) Biggar, whom have had two solid QRC seasons together under their belt.  Between them they have 35+years of motorsport experience to draw upon.
In the 2016 MRF Tyres QRC, they secured outright results of 5th and equal 4th respectively for the last two rounds of the championship, so it's no surprise that they're aiming for a podium in 2017.
Their car is a 1992 Subaru Liberty RS stickered up with an ode to Colin McRae and can look rather out-of-place beside the newer Evos and WRXs on the Queensland rally scene.
It's been expertly prepared at their north Brisbane base, with great assistance from the boys at GT Auto Garage at Springwood.
The first round of the 2017 MRF Tyres QRC is the SR Automotive Manumbar Rally on April 1.  The event is a rolling rally and will start and have a service in the town of Nanango for the earlier stages, then head to Manumbar for more stages in that region.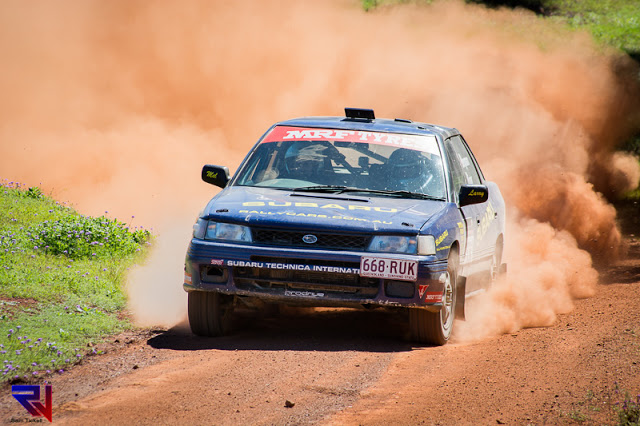 It's a well subscribed event with 42 entries confirmed.
Competition in Queensland is growing at a fantastic rate for all levels and so does the quality.  Both Mel and Larry enjoy the fight and swapping stage times with fellow teams.
"We've been having some stellar battles with Todd Webster and Ryan Preston lately.  It pushes, motivates and extracts the best out of us.  Plus it's a great story to share at the end of the day," the pair stated.
So they are working hard to find that 1% that can get them on the podium and spraying the champagne …or whatever beverage it is that's at the end of a rally.