It was a challenging start to the 2017 Lamborghini Super Trofeo Asia Series for Ben Gersekowski at Malaysia's Sepang circuit.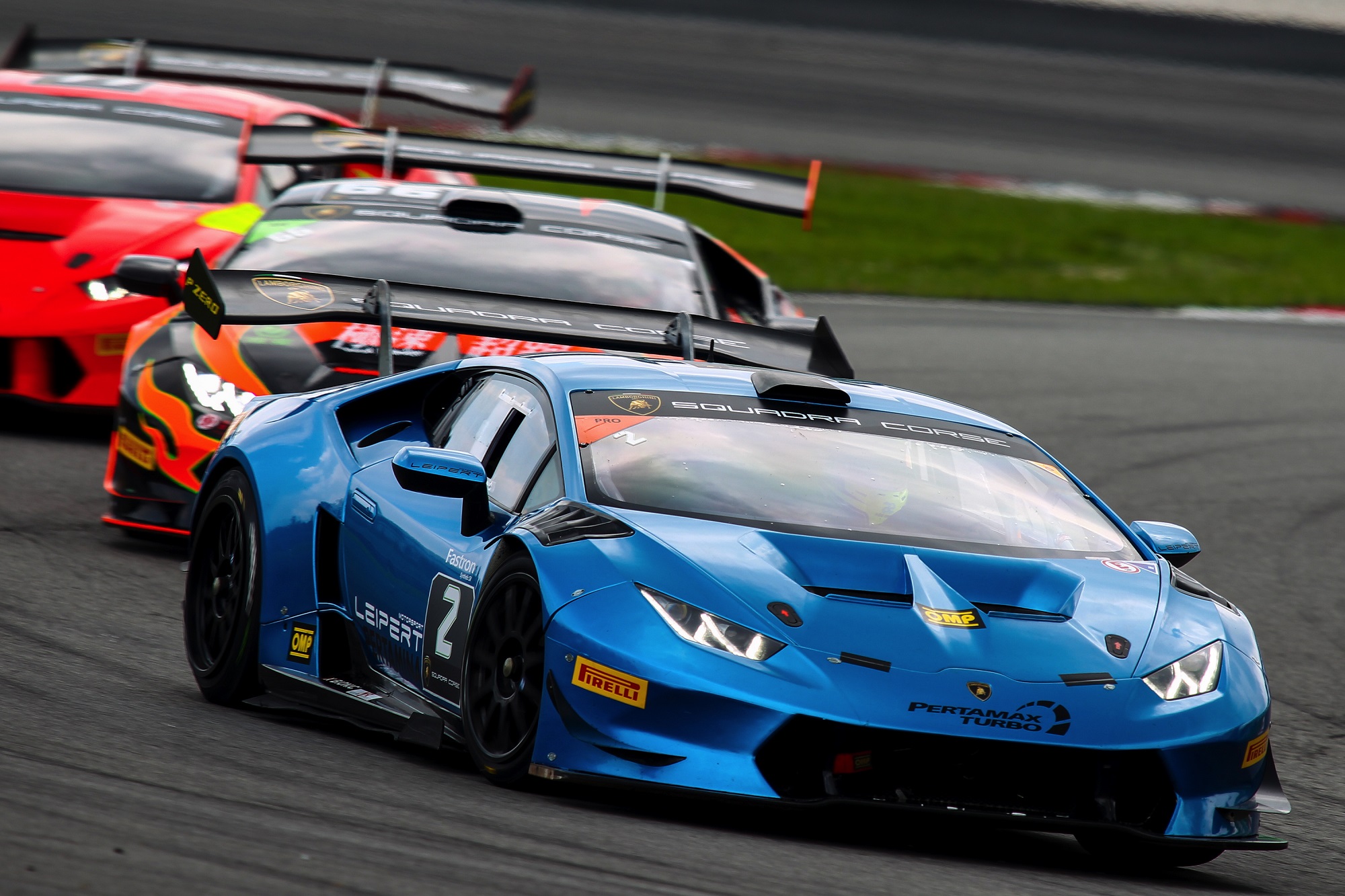 This is Gersekowski's second year in the Lamborghini Squada Corse program having impressed Lamborghini in the European Series in 2016.
As part of the program he was taking to the burgeoning Asian series 2017, which will see him up against the best young talent from Asia and Europe.
He immediately was competitive in the Leipert Motorsport Lamborghini Huracán Super Trofeo that he is sharing with Brit, Rory Collingbourne.
However, the weekend started with a scare for the squad. A gearbox issue was identified and had to be changed before the qualifying session. With time slipping away, the Leipert team mounted a monumental effort from the team to replace the gearbox in the oppressive conditions while also preparing the other team car for qualifying.
The Leipert Motorsport's efforts paid off as they were able to get the car on track for Gersekowski's qualifying run.
With just three laps to make his time, the pressure was on but it didn't phase Gersekowski who would end up qualifying in fifth position with a lap time of 2:05.541.
The race weekend is split into two 50 minute races.  The first race was run in challenging conditions with Malaysia's infamous weather striking.
"The race started dry," Gersekowski said. "The rain soon moved in and wet some parts of the track, which made it extremely tricky."
The start of the race was tricky with the changeable conditions and the main aim was to maintain track position while not making any errors.
"I was able to run at a pretty good pace and when Rory did a cracking job in the second part of the race – his first in the wet in the Lamborghini."
"Third in class was a great result."
The second race was dry but extremely hot with the ambient temperature approaching 40 degrees, and with high humidity the temperature inside the Lamborghini was over 60 degrees.
Collingbourne started the race from ninth position and was able to improve to eighth in time for Gersekowski's stint.
The heat didn't deter the Queenslander who was able to battle through the field to take fifth overall and fourth in class.
"We were able to run a strong pace throughout the race and make up track position."
"Rory did a great job at the start of the race and these results have really put us in a good position for 2017."
Gersekowski will be back in action with the Leipert Motorpsort squad in the Lamborghini Super Trofeo Asia series at the Chang International Circuit in Buriram, Thailand on May 19-21.
For full results from Sepang, click here.