Okayama, Japan. Kiwi Jono Lester is 'fizzing' after scoring a maiden podium at the opening round of the 2017 Autobacs Super GT Series in Japan.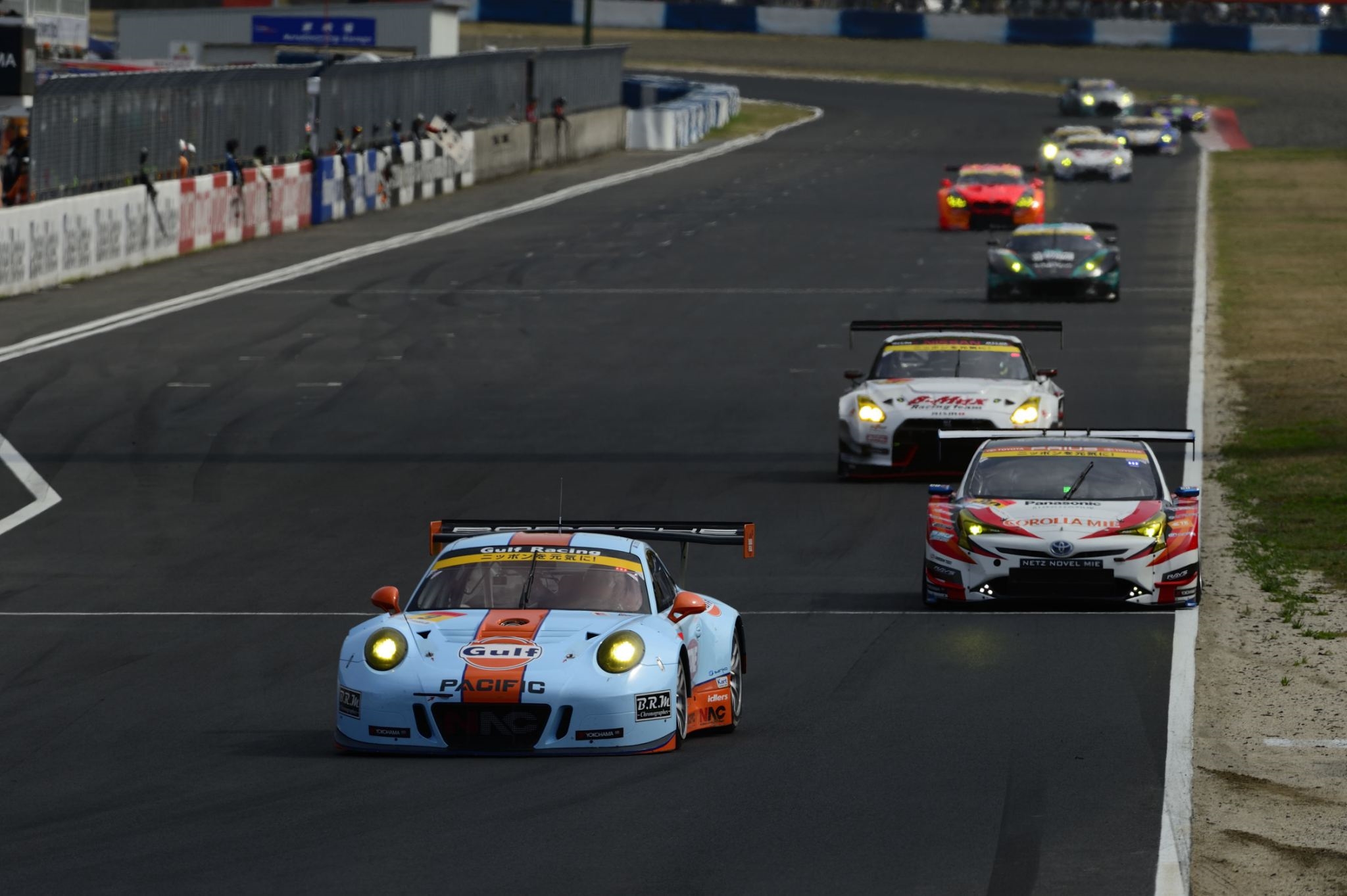 In only his second ever Super GT race, 27-year old Lester & Japanese team-mate Kyosuke Mineo climbed from fifteenth on the grid to a third place podium, driving the Gulf Racing Porsche 911 GT3-R.
The result positions Lester & Mineo as championship contenders in the GT300 class, made up of 30 GT3 & JAF (Japanese-spec) hybrid machines featuring a global grid of factory drivers, former world champions and F1 stars.
The Okayama 300km race got underway under strange circumstances, with the majority of Honda's GT500 class entrants suffering throttle failures en route to the grid.
A safety car start allowed Lester to pick off the competition one-by-one, climbing from fifteenth to sixth at the pit stop handover to Mineo, who's brilliant closing drive saw the team snatch the final podium spot with just five laps remaining.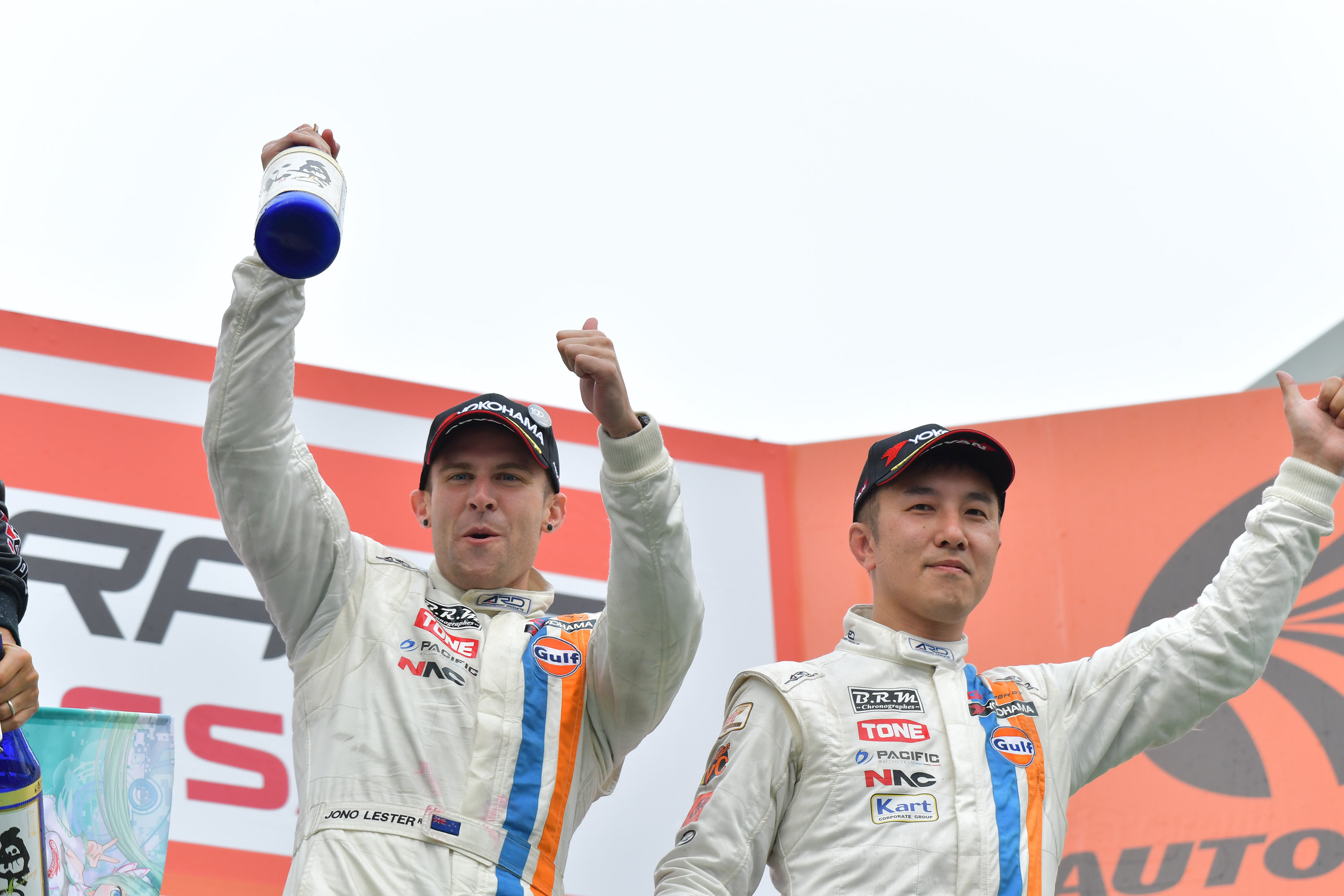 The next round of the 2017 Autobac Super GT Series is the Fuji 500km race on May 3-4; a venue where Lester showed top form during pre-season testing.
Jono Lester is managed by WeAreTENZING & supported in 2017 by Vortex Racewear, Racing Element, Redpaths, Cuesko, CRC Industries NZ, Play Dead, #BEFIRST, SMP Technology and iSign It.