Not much in the way of positives to take from the penultimate round of the SUPER GT season at the Chang International Circuit in Buriram, Thailand. As a result, we've dropped from 8th to 12th in the points after an incomplete performance.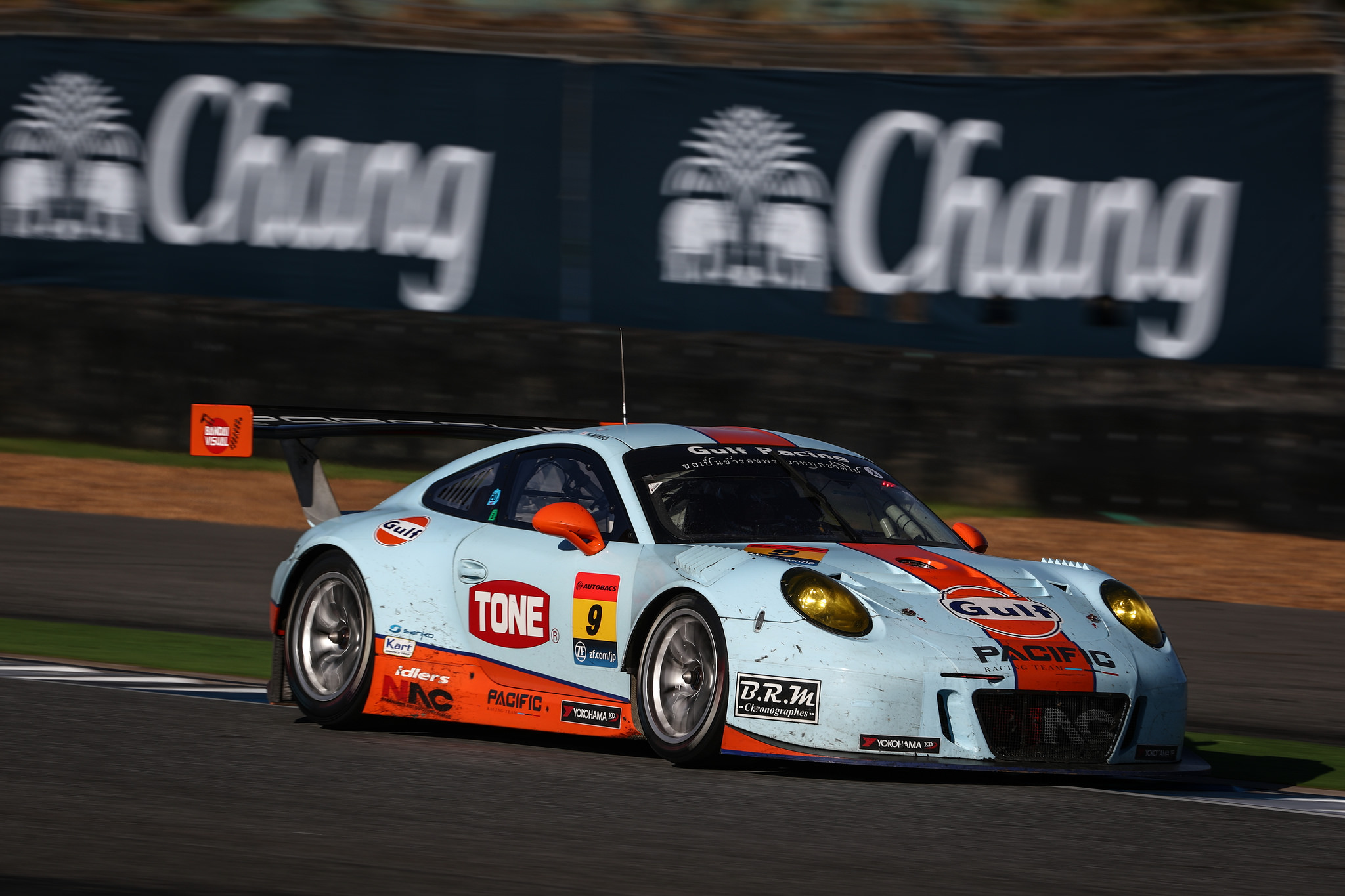 The weather played its part throughout the weekend, with heavy rainstorms typical of tropical South East Asia coming and going throughout qualifying and race day. Despite this, Porsche couldn't get a leg up in qualifying with both entries missing the Q2 cut in 15th (D'Station) and 16th (us).
We elected for slick tyres in a damp start to the 66 lap race, with Mineo struggling until the handover where – outside the top 20 – my job was going to be tough as nails.
I gave it beans, repeatedly lowering our fastest lap pace until the final lap of my 37 lap stint, but could only get back to 14th position at the chequered flag.
The car was good, and I felt great out there and enjoyed some exciting battles, pulling off some equally exciting passes. Enjoyable as the physical task of driving was, the end result has really hurt our chances of finishing the season comfortably inside the top ten.
We visit Twin Ring Motegi next for the season finale, and I'm already fired up for it. Like Fuji, this is a 'Porsche track' – it's our chance to end my first year in SUPER GT on a high.
Thanks for your support!
Jono Lester