The 45th edition of the TAC Rally, the 3rd round of the Jobfixers Belgian Rally Championship, presents a particularly strong poster. In addition to the duel between championship leader Kris Princen and Belgian champion Vincent Verschueren, there are 10 fast top cars of the category R5 at the start. The spectacle is provided by a dozen Porsches, a series of potent BMWs and the fastest Historic drivers in the country. Spectacle guaranteed.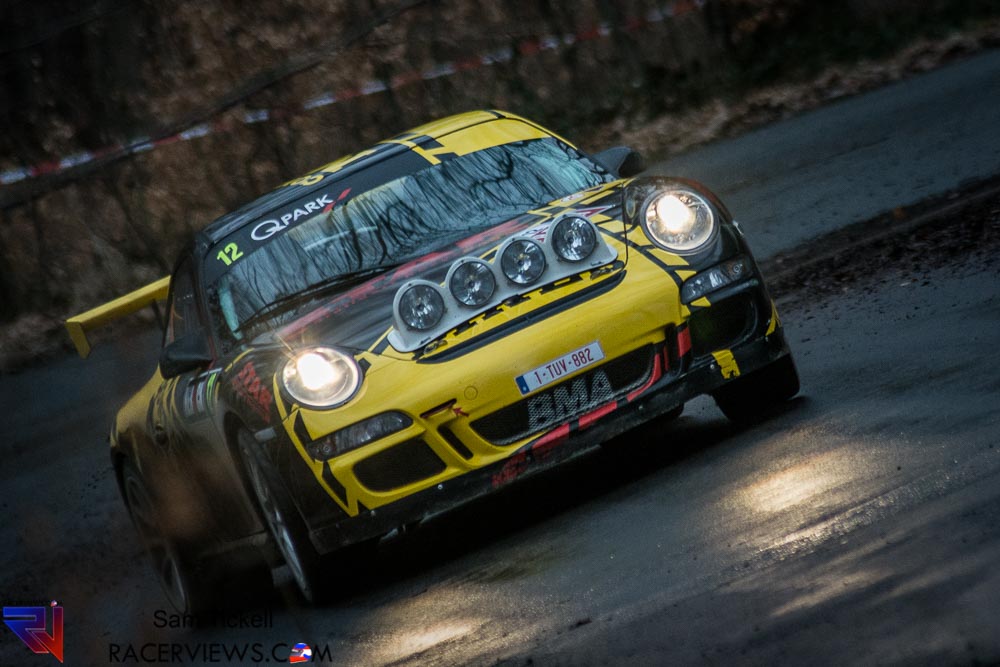 The Tieltste Automobiel Club has not changed the course for this 45th edition: 3 loops of 4 special stages (Schuiferskapelle, Ondank, Oosthoek, Poelberg), supplemented with a 4th passage on Schuiferskapelle and the Poelberg. A route of 162 km against the chrono, between 8h and 21h, around the West-Flemish Tielt.
Kris Princen starts as a leader in the Belgian championship after winning in Haspengouw and a second place in Spa, but Vincent Verschueren, second in Landen, is on top. The defending champion let the Herock Spa Rally shoot as a joker. The two Skoda riders get some resistance from some local specialists, such as Melissa Debackere and Didier Duquesne, both with a Skoda Fabia R5. Another Skoda driver who wants to show himself is Robin Maes, just like Steve Matterne, who will have to confirm his beautiful debut in Landen outside his own region. David Bonjean will also try his luck with a Skoda Fabia R5. And then of course there is the great debut of Sébastien Bedoret as official pilot of Skoda Belgium. The vice-junior champion of 2017 showed his potential with a Peugeot 208 T16 early this season and this time he can show himself in an official context.
In addition to the Skoda Fabia's R5, which completely dominated the first two rounds of the Jobfixers BRC, it is looking forward to the performance of the three Jobfixers Ford Fiesta's R5, driven by two young wolves, Pieter-Jan Michiel Cracco and Achiel Boxoen. Philip Cracco wants to have fun in the first place, just like Bruno Parmentier, who brings his beautiful matte black Fiesta R5 to the start.
But, the crowd of R5's will have to watch out for some fast Porsches 997 GT3s, especially in dry weather. Especially because they are controlled by a number of class boxes that dare to exploit the potential of the 400 hp boxer engine. Just think of Kevin Abbring, who could beat mister Porsche Tim Van Parijs in Kortrijk. That calls for a revenge from the Tobacco Rider, but also Patrick Snijers, Chris Van Woensel and Gunther Monnens are determined to put their Porsche in the spotlight. In case of dry weather, a Top 5 for a Porsche is certainly not excluded.
The crowd Porsches GT3 is also impressive, as Rudy Buyse, Henri Schmelcher, Johan Dekens, Laurent Vanneste and Darrel Taylor also have a 997.
Other contenders on a Top 10 ranking are the Fiat Punto S1600 from Stephan Hermann, the Mitsubishi's from Bert Coene, Bastien Rouard, Hans Depla and Steve Bécaert and the top drivers of the BMW M Cup, led by Mats van den Brand, convincing winner in Haspengouw , defending champion Franky Boulat, regional rider Kurt Braeckevelt, chef Wim Muilwijk and outsiders such as Thierry Cokelaere and Didier Spillebeen.
And then we have the nice starting field in Historic and the 35 participants in the RACB Criterium (8 KP's, 93 km), including local players like Brecht Hoorne, Xavier Alliet, Wouter Lievens and Philip Lommers.
In short, it promises to be an extremely exciting 45thTAC Rally, because the differences are traditionally very small on the fast trials around West-Flemish Tielt.
—
Originally in Dutch, translated by Google