Following the win by R-Motorsport at Silverstone, here are some of the driver reactions from the top Blancpain GT Series finishers.
DRIVER QUOTES
Jake Dennis, #76 R-Motorsport Aston Martin V12 Vantage: "I looked to my left coming out of the pits and I could see the Mercedes overtaking me. I pushed as hard as I could for a few laps to try and put some pressure on Tristan and the move paid off. We left each other enough space so there was good respect between us. From then on I just wanted to run a clean stint. The car was incredible all weekend. We've had a really strong package and my teammates have done an outstanding job."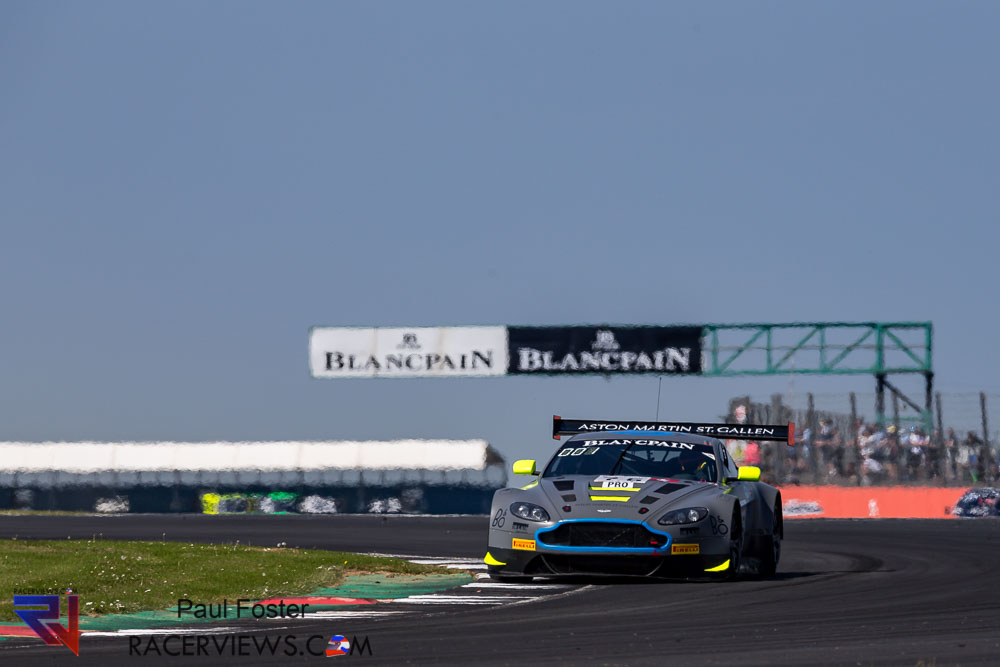 Tristan Vautier, #88 AKKA ASP Team Mercedes-AMG: "Jake had incredible pace and, to be honest, I struggled to get into the rhythm. I saw that he was pulling away so I decided to run the stint as well as I could and just try to be solid. I was hoping I could reduce the gap, but that's the way it goes. We still managed to be strong all weekend and we finished the job, which is satisfying."
Stephane Ortelli, #114 Emil Frey Racing RC F GT3: "Taking the first podium for Lexus in the Blancpain GT Series feels really good. This is a great achievement for Emil Frey Racing too as we have been improving a lot since the beginning of the season. Norbert did an amazing job by keeping Dries Vanthoor behind during the last stint, while Markus made a great move on the Aston Martin. We are still fighting to catch up and we're on a very steep learning curve, but a big thank you to Emil Frey Racing today.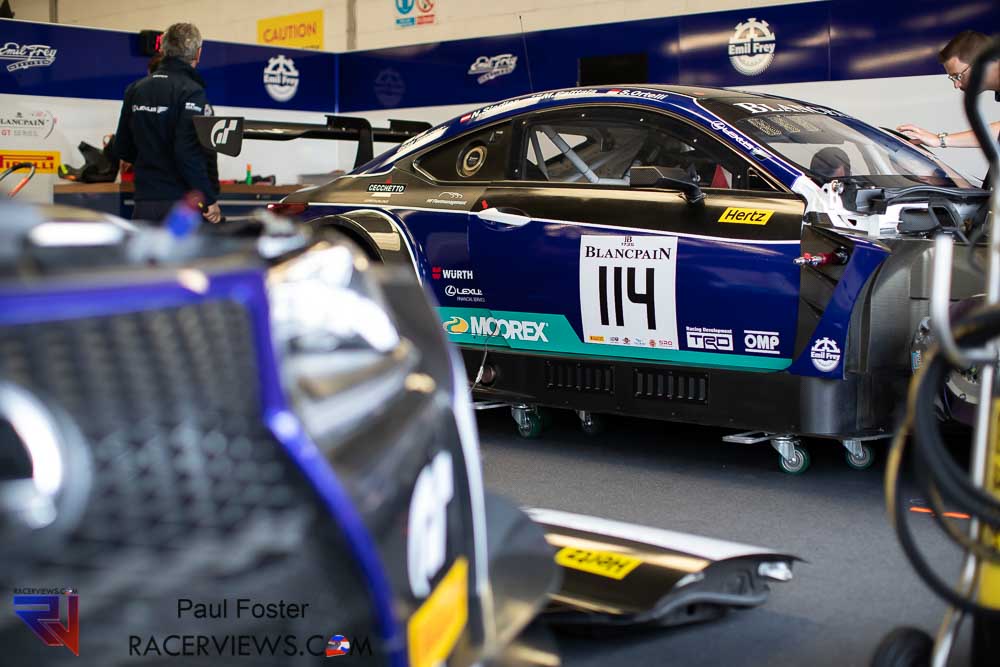 Abdulaziz Al Faisal, #6 Black Falcon Mercedes-AMG GT3: "We had a really good start to the race, so after that we just had to focus and keep going. I maintained the position and we did a good job with the pit stops and drivers changes. Compared to qualifying, the car was quite strong. Overall we had a good race and managed to keep the car safe."
Salih Yoluc, #49 Ram Racing Mercedes-AMG: "I managed to do a few clear laps during my stint, but there were still some challenges with all of the traffic. Beside this, however, it was a good race. Our car was fast and the team did a great job today."
Chris Harris, #188 Garage 59 McLaren 650 S GT3: "The team really prepared a solid machine for the weekend and the start was mega. We had a good first stint, the car was really strongly balanced, and I could do some overtaking. I think I over-did the tyres a bit, maybe being greedy, but I'm very happy."
---
Words from PR, photo from Paul Foster