Seb Ogier has a good relationship with M-Sport, but needs continual improvement from the team and Ford Performance. The Anglo-Americans have helped but only to a certain point.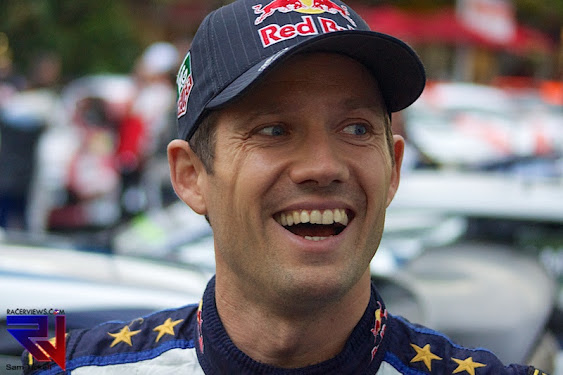 Because the big aerodynamic work at the rear seems not to have satisfied the French and not even have given important results, then they have tested with new shock absorbers and differentials that have already been used in Germany. The basic problem is the engine that had promised substantial improvements, then it was announced that the new engine will come only from 2019 without specifying a date, without further improvements up to then in cavalry or in electronics to facilitate its use.
All this has changed the relationship with the crew that does not feel supported in a moment where they should be able to attack Thierry Neuville with Hyundai, while they will have to defend themselves from the attack launched by Ott Tanak with Toyota.
With this in mind they could decide to change teams. A 5 times WRC champion costs a lot, but it seems that with the help of the personal sponsor the money could be found. They would like to be able to run another year, but they will easily seal for a couple of seasons.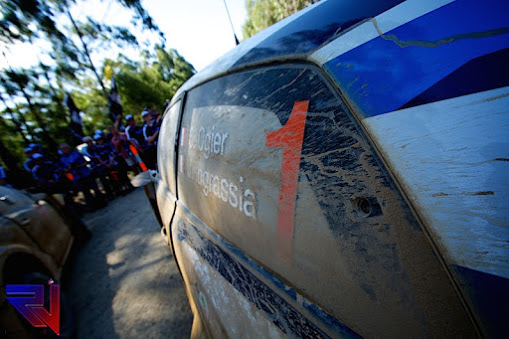 It is no secret that Citroen has put on their traces by immediately making an offer endorsed by the CEO PSA Group who wants them to dramatically improve their performances on stage. However, Ogier moves only if you have precise guarantees to have in hand an already strong car and with a well-planned budget and technical program for an increase in performances that do not create the current problems. That's why after two months of negotiations it is evident that Pierre Budar, boss of Citroen, seemingly fails to have the conviction to get the job done.
The proof of this moment of stalemate is determined by two parallel and contrary moves that could also come into port more easily than one might think.
Having seen the stand-by moment, Citroen contacted Esapekka Lappi through his Norwegian manager Veiby Even (who also takes care of Mikkelsen and her son Christian) today in Toyota with a contract to cover expenses and very few extras, when 20 months ago she had to convince Tommi to run it, he accepted a contract with zero salary to run, now has other expectations given the excellent results. Obviously the Finn was quick to deny, so Tommi woke up to make an offer on the lines of the first contract of Tanak, which for 2019 will be revalued on the upside (yes but how much and what parameters?) Just to "make happy "the portfolio of Makinen, who is said to be a "decidedly parsimonious" man about other people's salaries.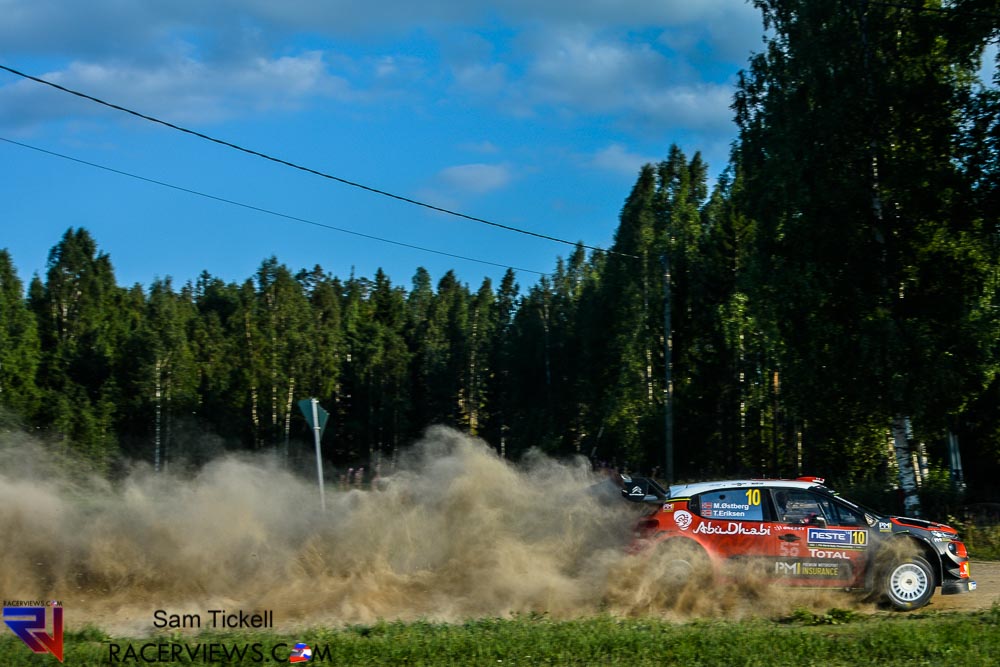 At the same time it seems that Ott Tanak has become the owner of the management of the will of Ogier to move, he is the Estonian who is so close to Seb and hopes to be able to have him again as a team mate, from which he can continue to learn, but above all to have a very high salary on which to base his revaluation at the end of the year. It should be noted that Ott has a contract at the end of 2019.
Makinen was not surprised, and immediately submitted a personal offer, willing to evaluate the inclusion of the personal sponsor that would help a little in the engagement operation of Seb and Julien. In addition to this he put on the table the performances of a very strong Yaris WRC that won the last two rallies and an extra budget given lately in addition to Toyota Motorsport Germany (it is said about 6 million) for the increase of engine performances both of its use at low revs and all the new differential and set-up package.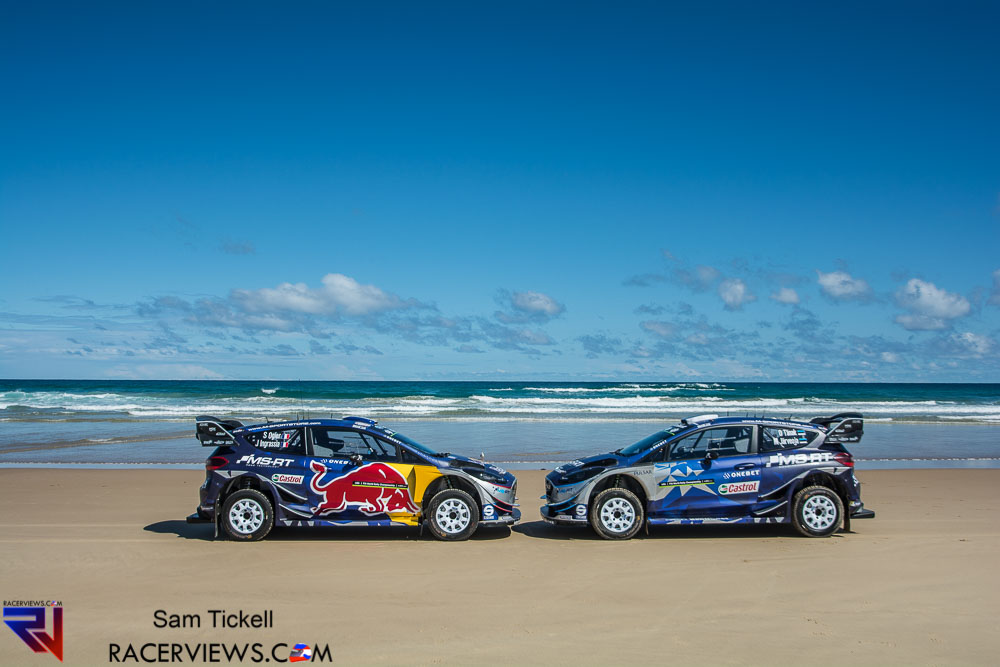 At this point if the French were to agree to pass in Toyota you should free a seat, Lappi could pass into Citroen accepting Budar's offer. If instead he preferred to agree to remain who would be leaving it should be Latvala that, after four years of life in Volkswagen, would not like another cohabitation with Ogier. This in a Finnish team that may then start to follow the directions of the French newcomer.
If Jari-Matti was leaving the seat for him, his next ride will be found by his mentor. Timo Jouhki, is legendary in WRC circles with excellent contacts with an ability to convince sponsors, would place him either in M-Sport instead of Ogier or in Citroen at Ogier's non-place. Keep in mind that Jouhki in Citroen had already put Mikko Hirvonen before retiring and then placed him again for a couple of years, as Craig Breen's Gravel Tutor.
In M-Sport with Ogier starting or taking, as already said, Latvala or will have the choice between a strong "crazy driver" like Kris Meeke, that we are sure at Malcolm Wilson will be able to do excellent things as well as learn the race management, if the English will take him under his wing. Or it seems that there may be contacts with Hayden Paddon who now seems out of the games in Hyundai.
Elfyn Evans lately is not much more in the graces of Malcolm, if for his misfortune it had to come down from the Fiesta already knows that very hardly can be taken from another team and will be out of the WRC. Instead Suninen for 2019 will continue his successful apprenticeship with the Fiesta WRC. Wilson is happy and Timo helps him to make ends meet, the worst will pay for two if he can afford it, but for JM could really be the last season in WRC, then they will find something else to do, maybe they will get married and come back with Tommi, there will always be a place in the team for him along with all the other Finns.
Citroen Racing or grab Ogier or as written will have the double proposal of Lappi much more liked than Latvala. Breen is untouchable given that his card is in the hands of Sheikh Khalid al Qassimi, but we wonder without a top driver will remain as a sponsor and if instead the Top Driver will arrive as they manage to make ends meet with the new personal sponsor? We can not assume the future of Mads Ostberg, who in recent years has given the team a lot of work and good results, he would deserve a drive.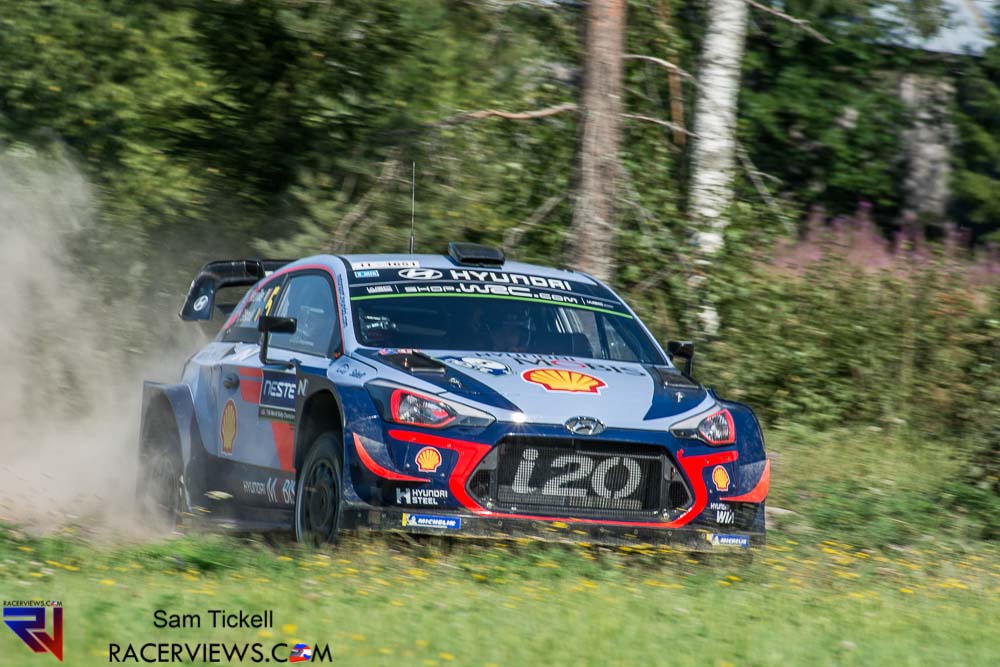 Hyundai Motorsport last but not least, only because it has the drivers line up composed of 80% contracted drivers. With Andreas Mikkelsen has an armored contract until the end of 2019 then we will see. I hope to see him recover his pace quickly. This year his pace has regressed and is not expected from a young strong driver who has been around the WRC for over 13 years, 4 of those years in VW. He should now be matured and be a commander. In addition he has Thierry Neuville for a friend but he is not protecting him in the Championship. The Hyundai i20 WRC is performing well and any under-performance from a driver who can not interpret it, or "no longer hungry" has to be questioned as Mikkelsen is excelling in many other physical sports such as triathlon or mountain marathons, he is also rich and famous young and he will find his place in life but in the long term, is that place at Hyundai?
Dani Sordo seems he really does not want to go around the world for 14 events a year, after he tried this year, he says he's doing well with half of the dates, maybe he could get along with Hyundai or even talk about it with Citroen, but we can not see him part time in Citroen. They want to invest in a driver always present. This means that Loeb that will not enter the WRC and will continue with the WRX with the support of the PSA and do other events as he pleases.
And Thierry Neuville with Nicolas Gilsoul? To hear them talk about the last of their problems being the new contract. It could be for two years and perhaps with an option for a third, it seems that only the dollars and signatures are missing. Winning this year will not be a factor to getting a new contract but they are focusing on taking the crown. Even the General Manager Alein Penasse confirms "we just have to sign", there is no hurry they are comfortable with us, and then do you want them to go in Citroen? Impossible they do not have all those free seats.
—
The RacerViews info
By Carlo Canova (Carlocanovarallye) September 2018
Originally in Italian. Editing by Sam Tickell
RacerViews was established in 2011 and with the aim of delivering a new web experience to motorsport fans. We bring you more than just the news. Our exclusive interview and galleries brings you the views from the track, from the racers. Our extensive race review collection allows you to keep up with the action from around the world. The team of passionate pros have decades of experience in the motorsport field. Our social media presence on Facebook, Twitter and YouTube bring you more, a holistic experience. We have more than 3100 followers on Twitter and more than 2 million views on Google Plus. Our mission is to bring exclusive content is in safe hands.
This year we have full season commitments to cover the FIA WEC, British GT, Belgian Rally Championship and Laguna Seca. You will also find us at Blancpain GT, Supercars, IMSA, WorldSBK and more.
Our commitment to motorsport can be seen with unrivalled coverage of the Queensland Rally Championship. Additionally, over the time we have partnered with motorsport teams like Ben Gersekowski, Andreas Wirth, Stig Richards Motorsport, One of a Kind Motorsport, Dark Horse Racing, Nat Rallysport and MRT Performance in order to give you the best exclusive motorsport coverage.
If you have a motorsport story to share contact us!