Enrico Brazzoli is no new comer to rallying having quite a history rallying historics like Lancia 037s and Porsche 911s. More recently through he has turned his attention to rallying modern machinery and taking to the WRC3 Championship.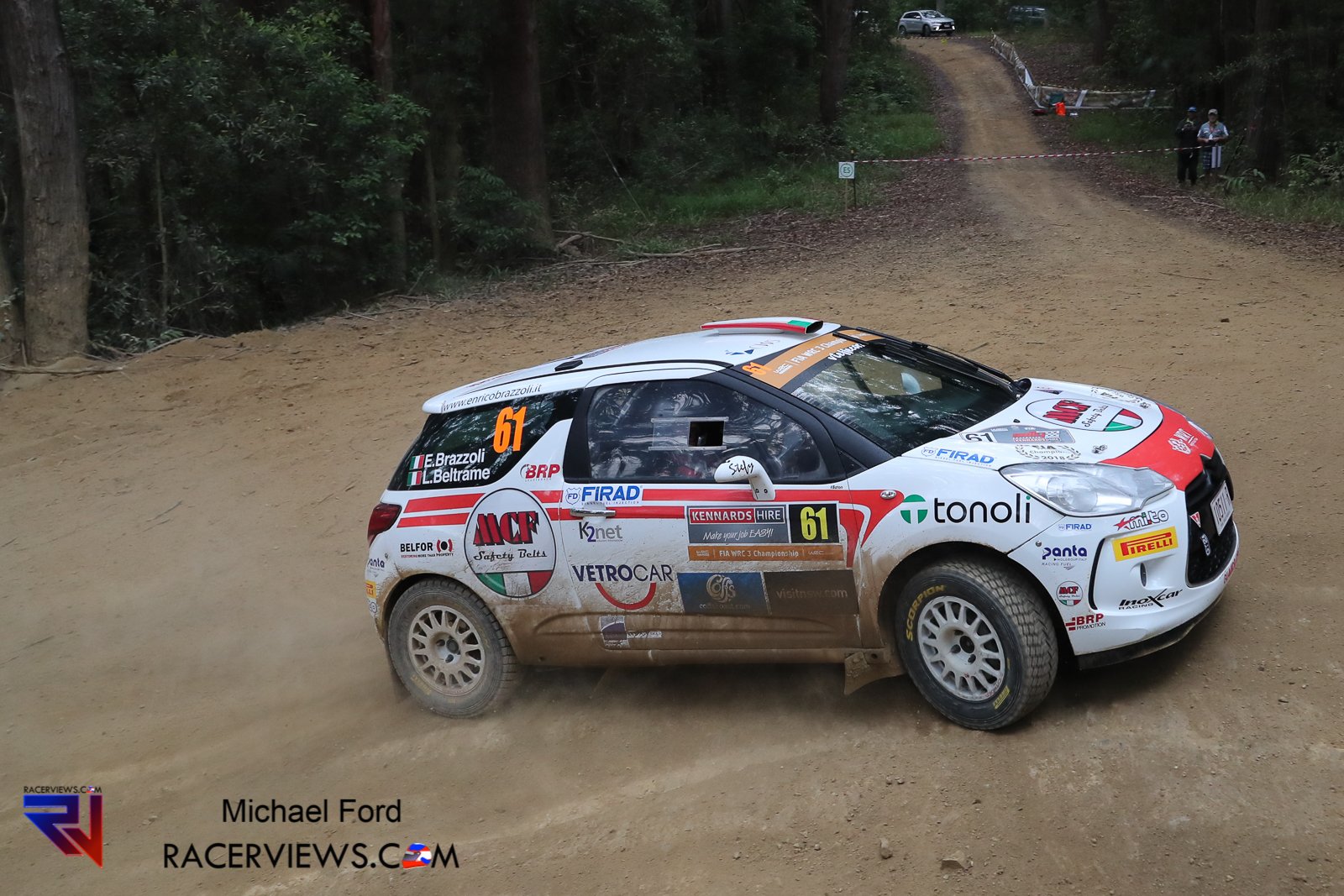 2018 is his third year competing in the WRC3 category with Maurizio Barone in the codriver seat. From modest beginnings in 2016, they have improved to become the 2018 Champions with two wins, two second places and a fourth.
With that, they have come to Australia to rally a Citroen DS3 R3T (the same car that Mike Young took to class victory last year).
The Australian roads will certainly offer something different for the crew.
"Thank-you for us it is a very good experience. It is a new experience – the first time in Australia and this rally," Brazzoli said.
"The stages are very different to our stages in Europe but it is a fantastic experience.
Australia is renowned to have different surfaces with the stages running through the forests. As Mads Ostberg explained, there can be a great deal of difference between the stages.
And after Recce, Brazzoli certainly had a favourite.
"The best stage is Sherwood – fantastic! For us it is the first time in the car as in Europe we drive a Peugeot 208 R2. This is a good experience"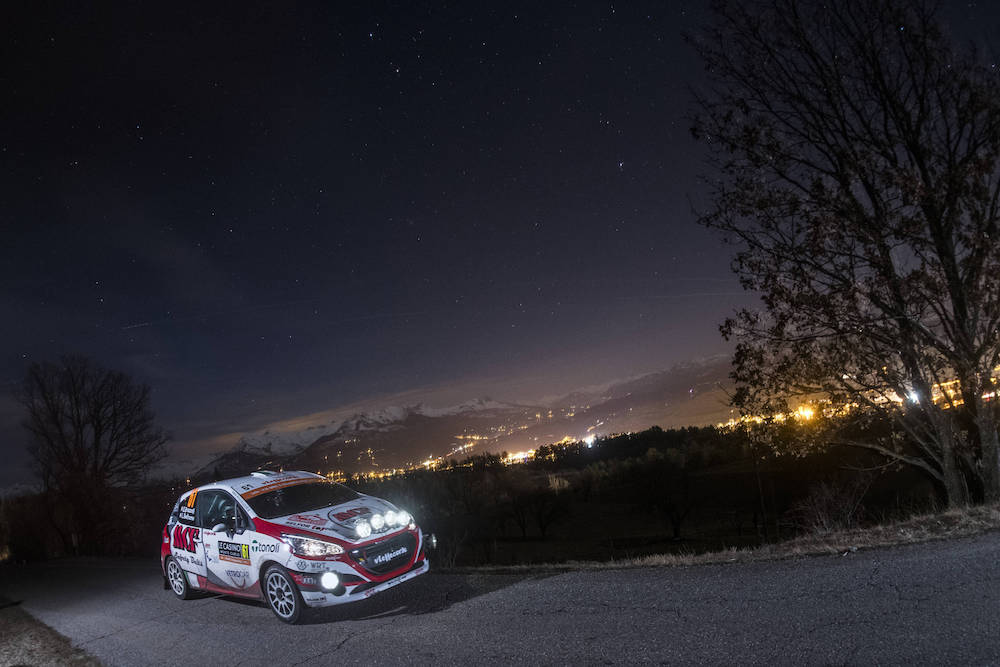 In the end, the team just want to make it to the line and solidify what has been a great year.
"The goal is to arrive at the finish. This is very important. We are the WRC3 Champion for us, this is a gift."
And we are certainly happy to welcome this Italian duo to Australia.
---
The RacerViews info
Interview by Michael Ford
Article and photos by Sam Tickell, November 2018
RacerViews was established in 2011 and with the aim of delivering a new web experience to motorsport fans. We bring you more than just the news. Our exclusive interview and galleries brings you the views from the track, from the racers. Our extensive race review collection allows you to keep up with the action from around the world. The team of passionate pros have decades of experience in the motorsport field. Our social media presence on Facebook, Twitter and YouTube bring you more, a holistic experience. We have more than 3100 followers on Twitter and more than 2 million views on Google Plus. Our mission is to bring exclusive content is in safe hands.
This year we have full season commitments to cover the FIA WEC, British GT, Belgian Rally Championship and Laguna Seca. You will also find us at Blancpain GT, Supercars, IMSA, WorldSBK and more.
Our commitment to motorsport can be seen with unrivalled coverage of the Queensland Rally Championship. Additionally, over the time we have partnered with motorsport teams like Ben Gersekowski, Andreas Wirth, Stig Richards Motorsport, One of a Kind Motorsport, Dark Horse Racing, Nat Rallysport and MRT Performance in order to give you the best exclusive motorsport coverage.
If you have a motorsport story to share contact us!