Leading from start to finish
The Herock Spa Rally 2019, the second race of the JobFIXers Belgian Rally Championship, was convincingly won by Cédric Cherain, who stamped his title ambitions. With a Skoda Fabia R5, Cherain led from start to finish, although after 2 days and 24 stages, he was barely 13 seconds ahead of Adrian Fernémont with an identical Skoda. Despite the very wet weather conditions, the race continued very fascinating to the last meters.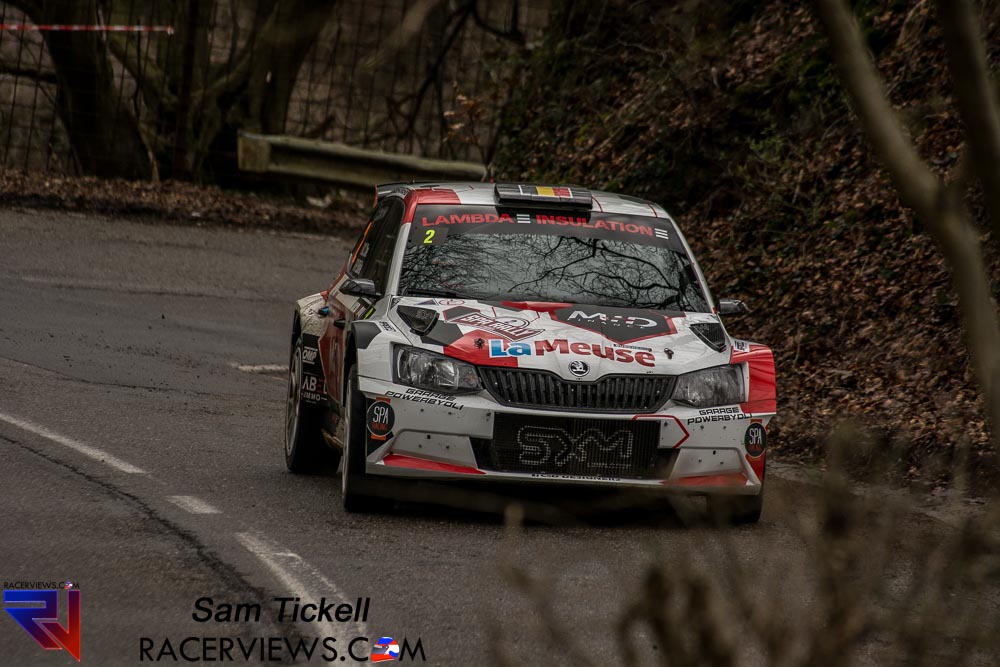 The 5th edition of the Herock Spa Rally was plagued by rainy weather. On Friday, during the last official test session, one victim was already in the books. Guillaume de Mevius was surprised by the lack of grip in the water and went off with his Citroën C3 R5. The car was hit too hard to start.
Cédric Cherain, second in Haspengouw with a VW Polo R5, switched back to a Skoda Fabia R5 for his home rally, as there was no VW Polo R5 available. Cherain had a lot of experience with a Fabia R5, while Kris Princen, the winner of Haspengouw, had to look for the ideal settings for the VW Polo R5. "During the shakedown and in the opening round, the VW was still too nervous. I don't know how the car will react when it starts to slide. I need a few more miles to get the best out of it," the title defender said after the first loop, in which he clocked two fastest times. He would not get much further, because on the 7th test the transmission and suspension broke.
Skoda stage
Yet Cédric Cherain did not yet have a free game. The Skoda driver rode 10 fastest times on Saturday, but his bonus was limited to 19.4 seconds." It's going fine. Even better than expected. We are in the lead from the first test. I just have to keep attacking and not think too much, because then the chance of mistakes is greater, "laughed Cherain, who, as if by miracle, lost no time despite two flat tires.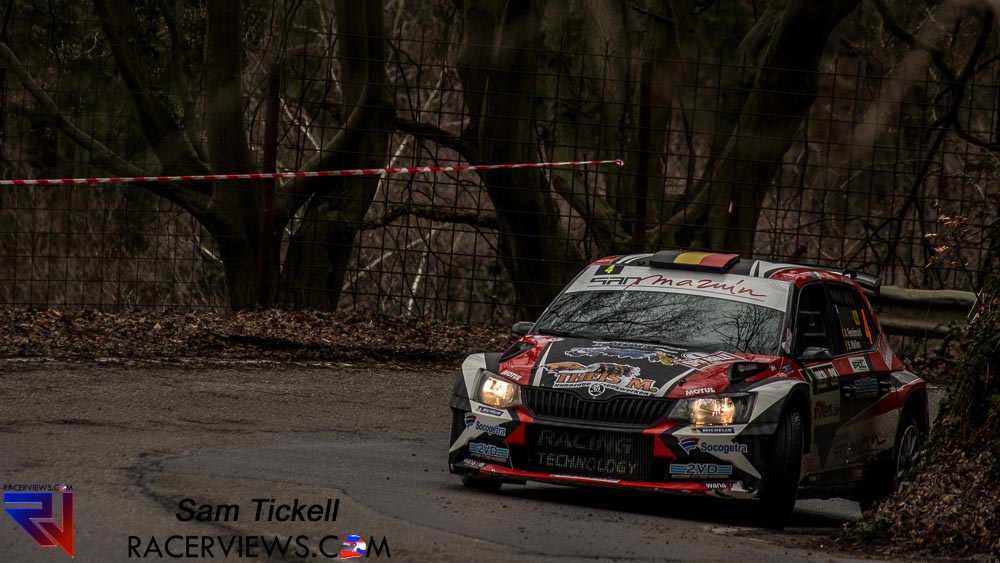 Adrian Fernémont was not able to ride the fastest time on Saturday, but last year's winner did a little better. He approached to 13 seconds, but still had to settle for second place:" A good result for the championship after Haspengouw, but there was perhaps more in it, because I was faster than Cherain on Sunday. On Saturday I left a few seconds too much by being too careful. Cédric has taken some more risks on certain tests when cornering, "says Fernémont.
"This is incredibly good," the 35-year-old winner enjoyed. "I have continued to attack and indeed I deliberately cut deep into the curves to throw some mud on the track for my pursuers. That is part of it. I am especially happy that I have controlled the race in an adult manner, from start to finish After having taken my victory in 2017 due to a tire issue, I now have the Spa Rally in my name, I have won all the major Walloon competitions. Now I still have to win in Flanders, because this year I'm aiming for the Belgian title, "explained the new leader in the Belgian championship.
Third place also went to a Skoda driver. Initially, Cédric De Cecco seemed on his way to third podium place, but the transmission of the Fabia R5 failed him on Saturday afternoon. Ghislain de Mevius thus finished in third place. "It was time for me to be on stage again, because that was already from the Wallonie in 2017," said the eldest son of Grégoire de Mevius. "Last year I was able to compete with the two leaders. This time I was apparently too careful. The season started well with a 4th and a 3rd place."
Patrick Snijers went looking for confidence in his new VW Polo R5 in Spa. After trying different settings on Saturday, he gained more confidence on Sunday, resulting in a first fastest time with the VW. Snijers was fourth. For the fifth place a duel was fought between two youngsters. Pieter-Jan Michiel Cracco seemed to confirm his fifth place last year, but the engine of his Ford Fiesta left him in Francorchamps on Sunday. Joachim Wagemans moved up to fifth place on his Belgian debut with the self-prepared Peugeot 208 T16. A result that should give confidence for his campaign in the Tour European Rally.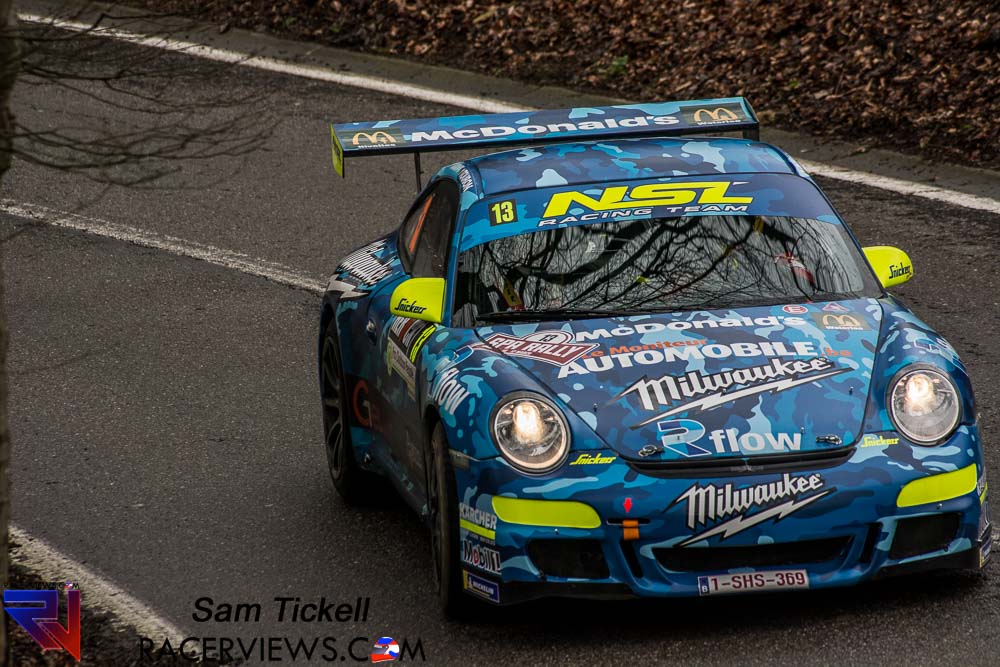 Munster makes an impression
Pascal Gaban made a remarkable comeback by sending his Porsche 996 GT3 to an unexpected 6th place. He did better than Fred Bouvy, who finished 997 GT3.
Grégoire Munster, the reigning Junior champion, once again made an impression by advancing to the 7th place at the very last test with a gun time. The Opel factory rider won the Junior classification with ample dominance, but he was right