The first round of the KCF Rallysprint Championship took place in Glastonbury and it was a tough one for the Queensland competitors with 12 of the 22 starters making it to the finish line.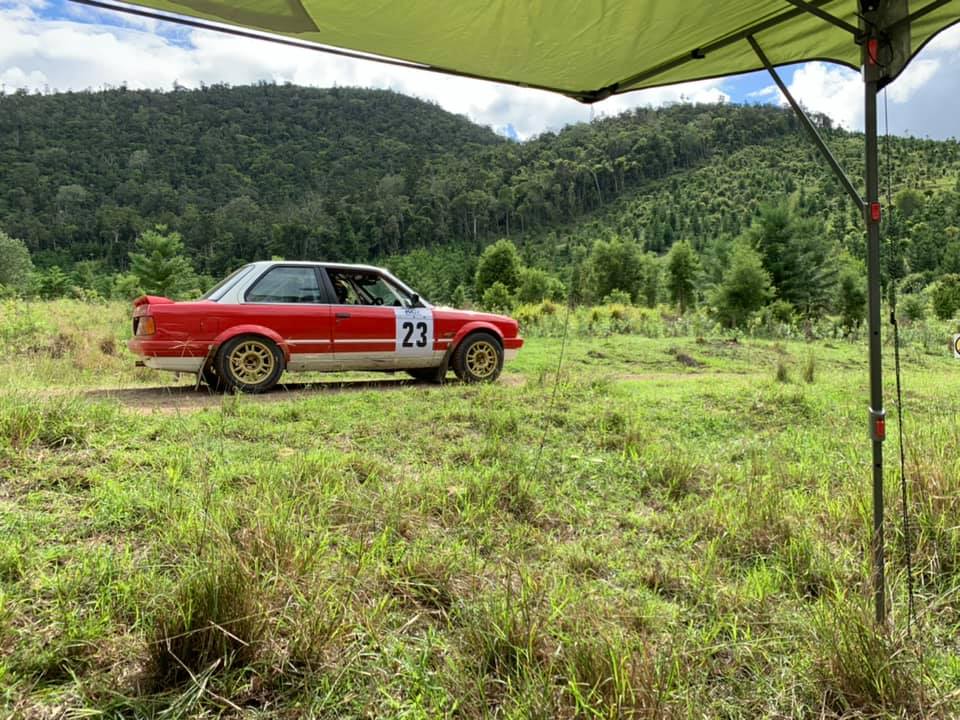 It was Shaun Dragona and Ray Priest in their 2005 Subaru that took the hours, finishing the six stages (2 stages repeated 3 times) in 52 minutes, 15 seconds, more than two minutes ahead of Kim Acworth and Ian Swinbourne in their ex-Toshi Arai 2004 Subaru.
Acworth/Swinbourne lost the bulk of their time in the first stage and on the second run went 40 seconds quicker on the 9.2km stage.
They would beat Marco Jansen and Ben Logan. Jansen returns to rallying after a short hiatus in one of the great sounding VW Polos. The VW duo were the first 2WD home.
Fourth, and leading Historic and rear-wheel drive was the 1970 Datsun 1600 of Chris Wredding and Wayne Jefferies.
Gerard McConkey and Larisa Biggar were forced to retire on the first stage with a broken left lower control arm. Tristan Carrigan rolled in a Hyundai Excel, Braydon Wilson had a small off in his Mirage and Adrian Coppin had a turbo hose issue in his Evo 9.
The final results can be found here
The Queesland Rally Championship gets underway with the new Rally Whitsunday in May.
The full 2019 Queensland Rally Championship:
Round 1 – Rally Whitsunday (Airlie Beach) – 4 May
Round 2 – Manumbar – 15 June
Round 3 – Bonalbo (joint round with NSWRC) – 20 July
Round 4 – Hinterland Rally (Imbil) – 14 September.
The RacerViews info
By Sam Tickell
We are passionate, dedicated motorsport professionals.
In 2019, we will be trackside at
The World Endurance Championship
Belgian Rally Championship
British GT
You will also find us at selected rounds of Blancpain, IMSA, WRC, and more. We aim to bring you interviews and photos you won't see anywhere else. We don't aim to break the news, rather we aim to bring the voices of the racers to you and atmosphere of the event to you at home. Our social media presence on Facebook, Twitter and YouTube bring you more, a holistic experience. We partner with racers and professionals in the industry and give back where we can. If we can help you or you have a story to share, please contact us.
In the past RacerViews has directly partnered with
Nat Rallysport and
MRT Performance
and our team of reporters and photographers have also worked for events, teams, drivers and series from around the world.