It was made official a few weeks ago and Superstage can only welcome the news. Freddy Loix will return to the Renties Ypres Rally at the end of June, three years after his 11th victory. He will start with a brand new Skoda Fabia R5 from the new team PTR, Pieter Tsjoen Racing.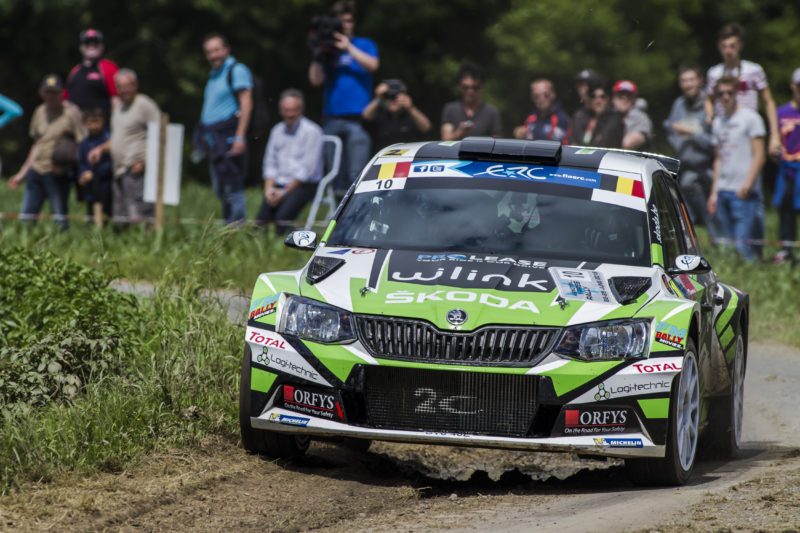 Freddy Loix has won in Ypres no less than 11 times between 1996 and 2016. The Limburger took 113 stage wins and stood on the podium 14 times. He established his worth, rallying twice with an Opel Astra GSi, then together with current VW Motorsport boss Sven Smeets, then surprised friends and foes alike with his first rally in a top-line car, beating World Championship star, Germany's Armin Schwarz. They were in identical factory Toyota Celica GT-Fours, but the German was beaten by 2 minutes 44 seconds. Patrick Snijers was the third to more than five minutes behind.
The record for most wins in Ypres was shared by Gilbert Staepelaere, Robert Droogmans and Patrick Snijers, stood at four for many years. But, after four consecutive wins from 1996 to 1999, "Fast Freddy" equalled the record, which he would then beat in 2008, when he drove the Peugeot 207 Super 2000 to victory.
However, his pace was overwhelming with the Skoda Fabias from 2010. Loix was dominant, winning six times with a Czech machine. Freddy Loix experienced one of his most emotional moments in his career in the lead up to the 2013 event … and subsequent victory.
"At that time I was driving a Ford Focus WRC in the Belgian championship, but that car gave me little satisfaction," says Freddy. "I always won the races with a big lead and furthermore I didn't think the WRC was a" fast "car in cornering. I couldn't get goosebumps at the wheel. Skoda Belgium offered me an offer in Ypres with an official, new Skoda Motorsport Skoda Fabia Super 2000. During the preparatory test session in Alveringem I drove a stage to bring the mechanics up to temperature, and in the second run I went full speed right away, we drove up and down once and I returned to service. I literally started crying with happiness and adrenaline, and finally I had the feeling that I was driving a fast, perfect car." Yannick Willocx, our engineer, came to take a look, and he immediately realised that it was all right. also clear: "Freddy, if you ride this pace in Ypres, we'll beat them all by one minute!" We won the race with 1 minute 21 ahead of Bryan Bouffier … It's one of my best memories. I don't know how to describe it, but in my mind I was truly invincible. The car was just perfect!"
Freddy Loix will start behind the wheel with a new Skoda Fabia R5 at the end of June… That is promising, although the record holder says he will not be hunting for a twelfth victory in the Cat City.
Eight-time Belgian rally champion Pieter Tsjoen will read the notes. Together they have 12 Belgian rally titles and as many victories in Ypres as pilots. Indeed, Pieter Tsjoen has written his name three times in the record books. The East Flemish businessman won in 2017 as co-pilot with Kevin Abbring and in 2001 as a driver with a Toyota Corolla WRC. With that car, in 2005, he was once again the strongest in the Ypres Cats Rally!
In short, the combination of Freddy Loix – Pieter Tsjoen – Skoda Fabia R5 looks hard to beat on the stages of the Renties Ypres Rally. Ultimately, there is no better challenge for the new generation of rally drivers who want to follow in the footsteps of these champions. Game on!