There is no better time to put your best lap of Spa in than your first FIA WEC qualifying lap. That is the achievement of Charlie Eastwood who helped steer the TF Sport Aston Martin Vantage GT3 to GTE Am pole at the 6 Hours of Spa Francorchamps.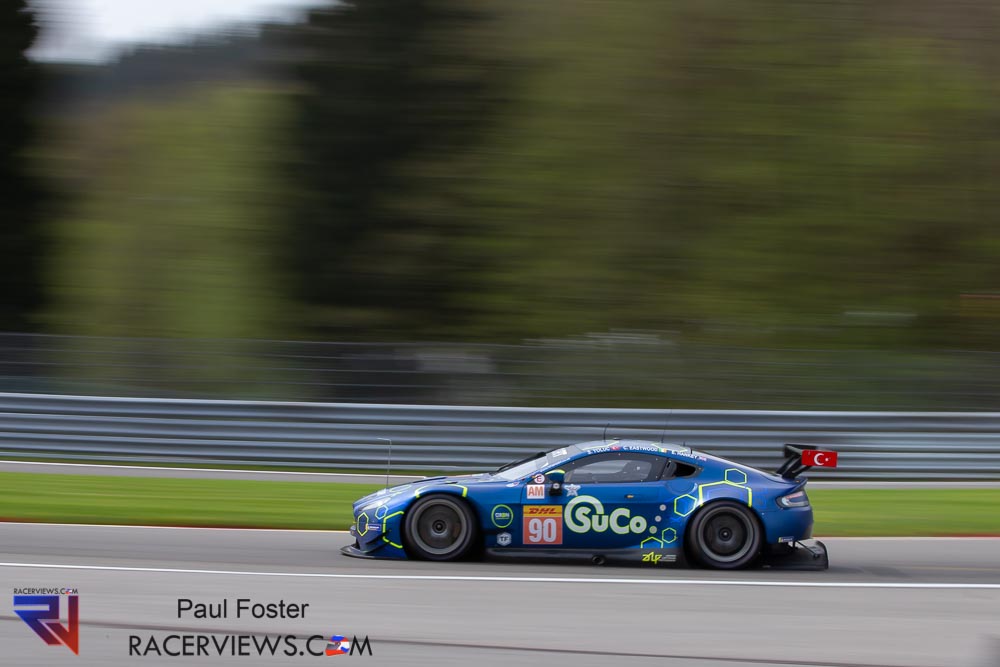 Together with Salih Youlc, they put the car onto class pole narrowly beating the Dempsey-Proton Porsche. For Eastwood, it was an opportunity to perform but the pressure was certainly there.
The 2017 Porsche Carrera Cup GB Champion joined the team last year and had been gaining in pace in both the Blancpain GT Championship and in WEC but luck had not been on their side. But coming into the Spa session, he knew that he had been trusted by the team and that trust is meaningful.
"It was quite nerve-wracking initially," said Eastwood.
"As the Silver driver you don't usually do the qualifying, I have shown a lot of pace in practice and throughout the year. This was the time that I had to show it over a lap also. Salih kicked off qualifying really well and he said himself that he had a little bit of pace left.
"When I went out it was a bit of an unknown but I treated it the same regardless if it was a practice session or qualifying on one the biggest stages in the world."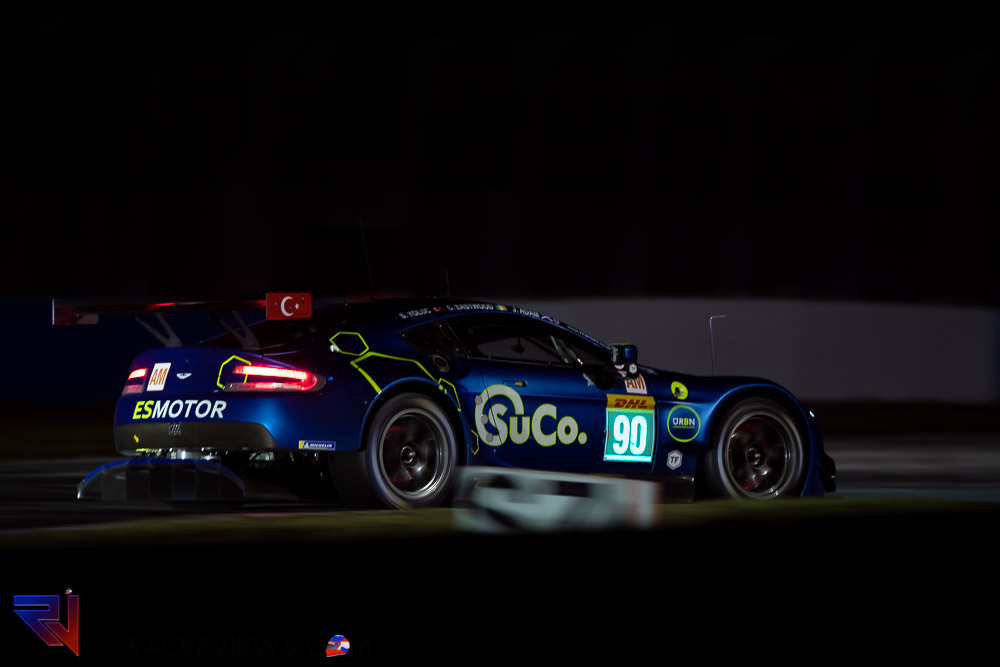 And it was a time to perform. From the outside, the lap looked solid. Fast, mistake free and well executed.
Eastwood confirms that the lap was as good inside the car from outside.
"What a time to put in one of the best laps I have ever done at Spa, the best qualifying lap I have done together. It was amazing to know that it has all come together, once you have the traction out of the last corner and the team came over the radio. We knew we had time for one more lap and a set of tyres. They asked 'should we put the next set of tyres on, have you anymore left?'
"I replied, saying 'Absolutely nothing left in the tank, that is all I can do!' "
After Eastwood's lap, Salih got back in the car and continued to improve his time. Tenths here and there, continuously improving. On his final lap, he did enough to take the car to pole on the average time of the two drivers fastest laps.
"It was a complete uproar when he crossed the line, he jumped to P1. The team have worked so hard. In qualifying and in racing we just haven't pieced it all together and the pace has been better than the results have shown.
"It has been amazing firstly going into Le Mans to get out first pole and with TF. I also do Blancpain with Salih as well, it gives us great fight to get pole in Blancpain in Monza and pole in WEC."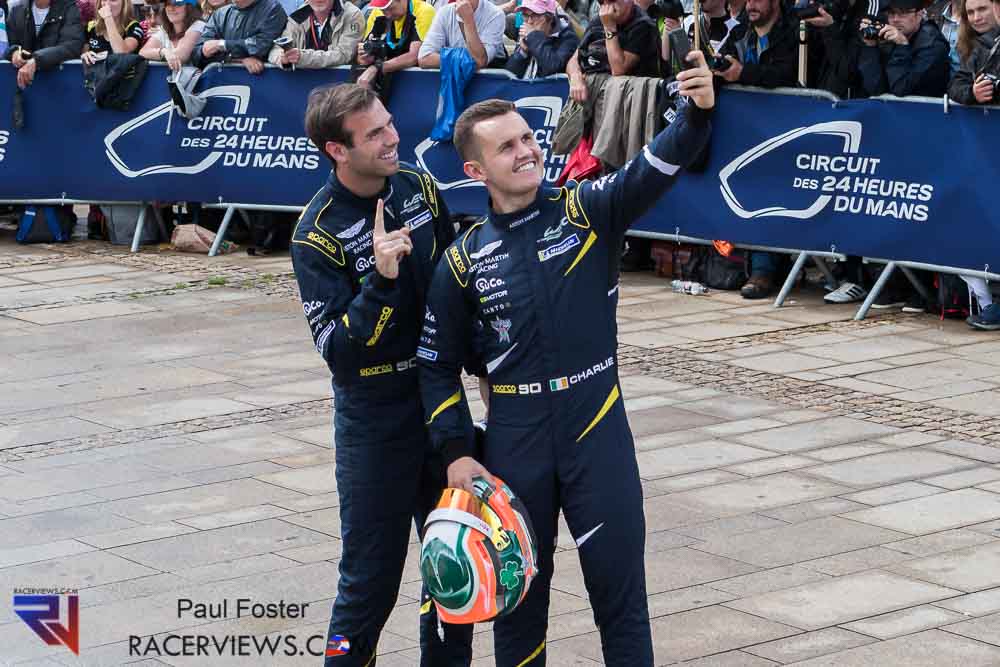 The process to get on the roster for qualifying has come over a long period of time. The former World Karting Champion has learnt to deal with pressure. The bigger occasion, the more feels he can rise to the occasion, and with laps like this, it is a judgement that seems well placed.
It also involved a little specific training,
"I have started doing a lot of sim work but one lap sim work. I have been doing a lot of endurance racing now and my stint averages have been great.
"But I haven't done qualifying so basically what I was doing was going out of the pits, doing one lap, hitting pause and just getting into that rhythm.
"To see if I do it when you have no excuses of tyre grain or weather, to see if I can switch it on in one lap and I felt comfortable out there, it must have helped."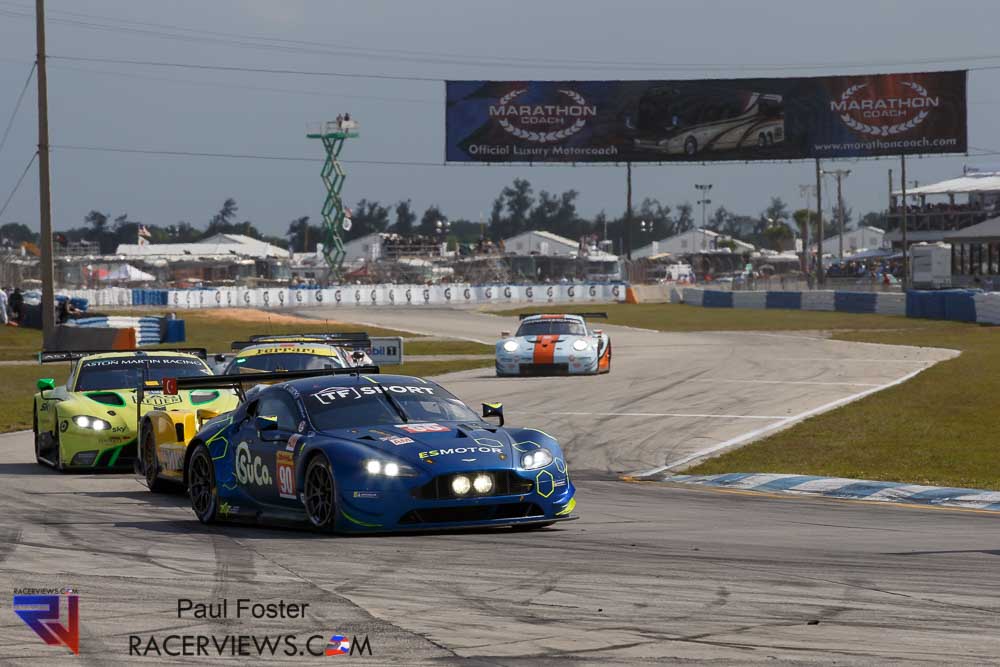 From qualifying to the race, it will be a different challenge, particularly as the weather is meant to turn.
Perhaps no so ideal considering their dry pace in qualifying.
"After today, we would rather it be dry. The weather is not only going to rain it looks like it may snow.
"We told ourselves that we needed to have a strong qualifying as if it is under a safety car for a long period, just to get the laps together to gather points, we will be at the front and gather as many points we can.
"As we are in the old Aston Martin, there is life in the old girl yet but there is a lot of development with the other manufactures in the wet.
"People may not have thought we should have got pole today but TF and the team got the most out of the car today, so we will give it the absolute maximum and hope we get a good result."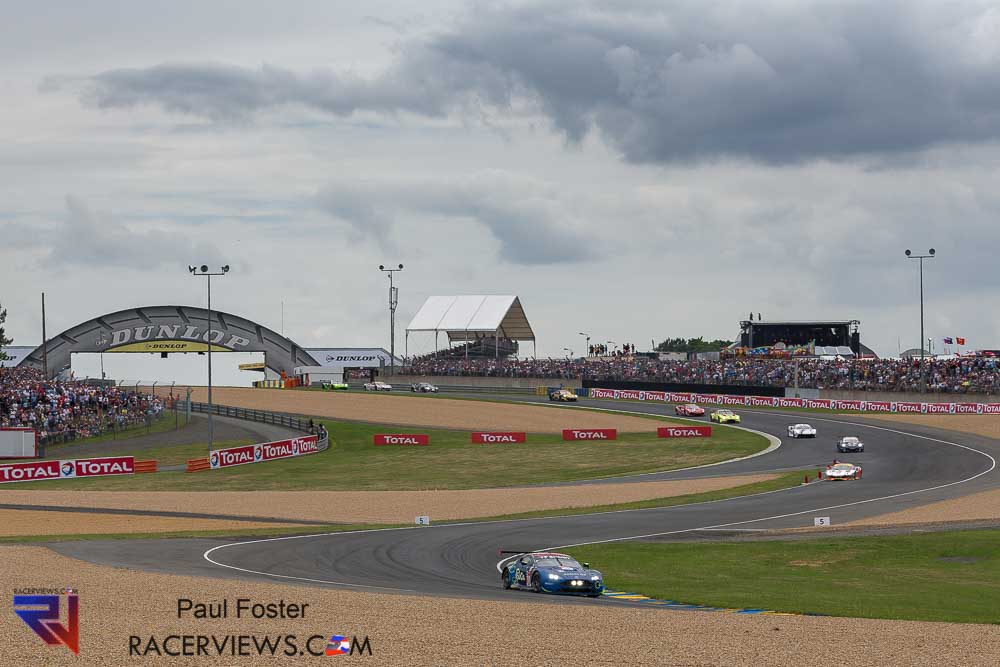 ===
The RacerViews info
By Sam Tickell, photos Paul Foster
We are passionate, dedicated motorsport professionals.
In 2019, we will be trackside at
The World Endurance Championship
Belgian Rally Championship
British GT
You will also find us at selected rounds of Blancpain, IMSA, WRC, and more. We aim to bring you interviews and photos you won't see anywhere else. We don't aim to break the news, rather we aim to bring the voices of the racers to you and atmosphere of the event to you at home. Our social media presence on Facebook, Twitter and YouTube bring you more, a holistic experience. We partner with racers and professionals in the industry and give back where we can. If we can help you or you have a story to share, please contact us.
In the past RacerViews has directly partnered with
Nat Rallysport and
MRT Performance
and our team of reporters and photographers have also worked for events, teams, drivers and series from around the world