There is little doubt about the challenge of the Total 24 Hours of Spa this year. From an ambient temperature of 39 degrees in qualifying, the race looks like it will be all wet. Though Tom Onslow-Cole, is on for the challenge.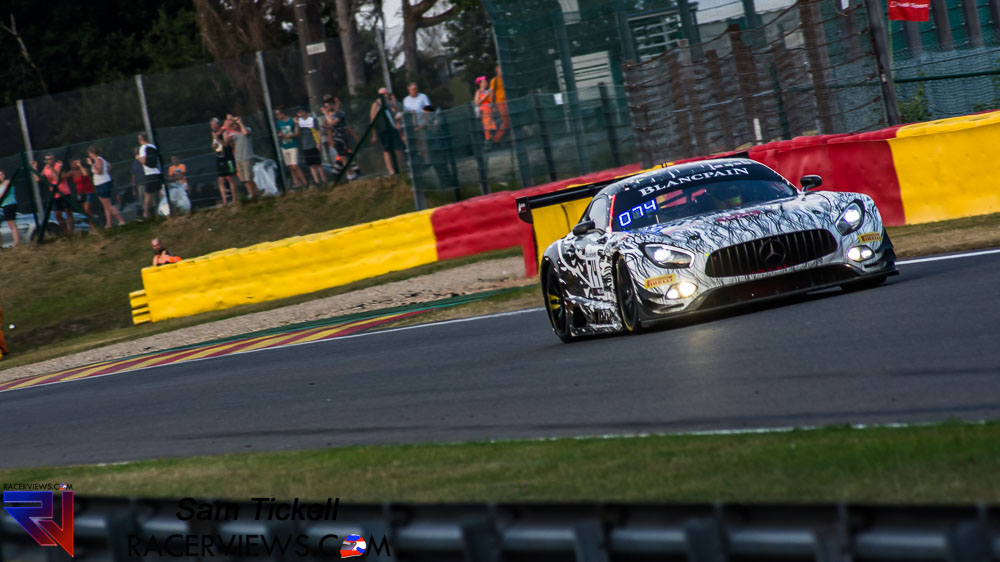 Onslow-Cole qualified on class pole in the Pro-Am Cup. He said in the post qualifying press conference that you are only as strong as your weakest link and his team had no weak links.
When there are 72 cars on a 7km track, this will become all the more crucial.
Talking to RacerViews he confirmed that attitude is more important here than many other tracks due to the congestion, high speeds and questionable weather.
"I think it's a risk versus reward. balance, you know – if the reward is good, you can allow a little risk, if the reward is not very big, you take no risk," Onslow-Cole said.
"So hopefully a lot of the drivers around me have this attitude. But having done this race a few times before, I very much doubt it.
"So I definitely be keeping my eyes on all angles of the car trying to move forward. But also making sure that nothing out of the ordinary is going on around me."
As for the other big question mark, planning for the weather will be crucial. The oppressive heat has been the mark of the start of the weekend.
"It's not that bad when you're moving, we have some air flow. Unfortunately, with no air conditioning, but some some air movement. But the tricky bit is sitting in the in the pits in the in the red flags and things like that when you're still stuck in the car."
Which is not the problem that they are planning for in the race. With torrential rain being forecast, as is rain all the race or changeable conditions, the teams have a big task to plan for that occasion.
"We haven't had any running here in the wet so I think we have to just take what we're we're given. This race is pretty infamous for the weather.
"So we know that although it's been predicting rain for most of the week, now, we really don't know how much when it's going gonna be the whole race is just going to be a shower.
"I think we have to wait till Saturday morning to make these decisions. Otherwise, I think we're going to change them 5,6,7,8 times in between now and then."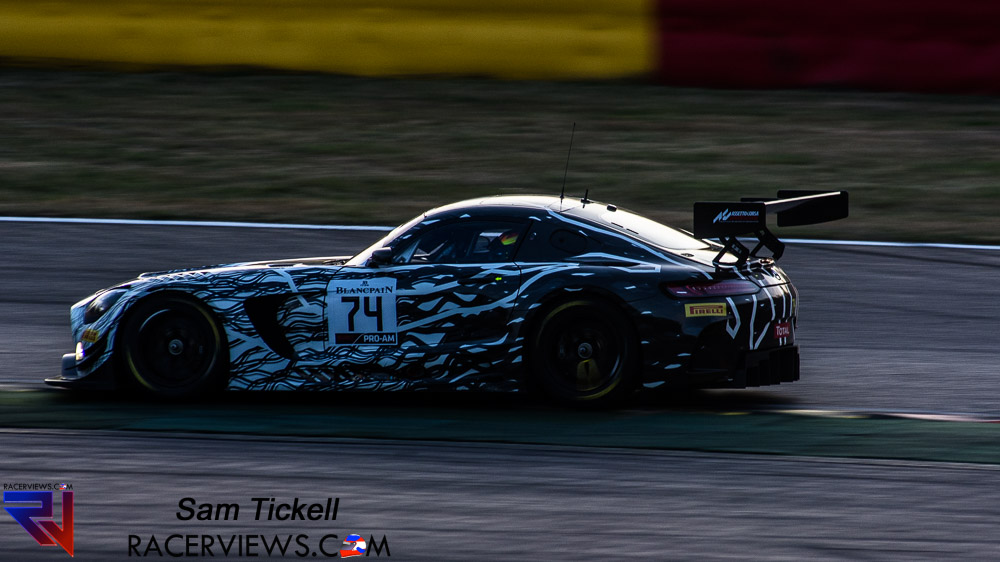 Which is undoubtedly a monumental task. Though on the plus side, they do know the Pirellis – the same they use around the world. The Italian brand are bringing in additional wet weather tyres for race, given the predictions.
That all means that for all the teams, and for Onslow-Cole, there is one less unpredictable factor in a 24 hour race that will totally lack anything predictable.
The RacerViews info
By Sam Tickell
We are passionate, dedicated motorsport professionals.
In 2019, we will be trackside at
The World Endurance Championship
Belgian Rally Championship
British GT
You will also find us at selected rounds of Blancpain, IMSA, WRC, and more. We aim to bring you interviews and photos you won't see anywhere else. We don't aim to break the news, rather we aim to bring the voices of the racers to you and atmosphere of the event to you at home. Our social media presence on Facebook, Twitter and YouTube bring you more, a holistic experience. We partner with racers and professionals in the industry and give back where we can. If we can help you or you have a story to share, please contact us.
In the past RacerViews has directly partnered with
Nat Rallysport and
MRT Performance
and our team of reporters and photographers have also worked for events, teams, drivers and series from around the world