It is safe to say that the Bentley team did not enjoy their first few days of the Total Spa 24 Hours. The heat and a BOP change hurt their car and ensured they were outside the top 20, missing the Super Pole shootout.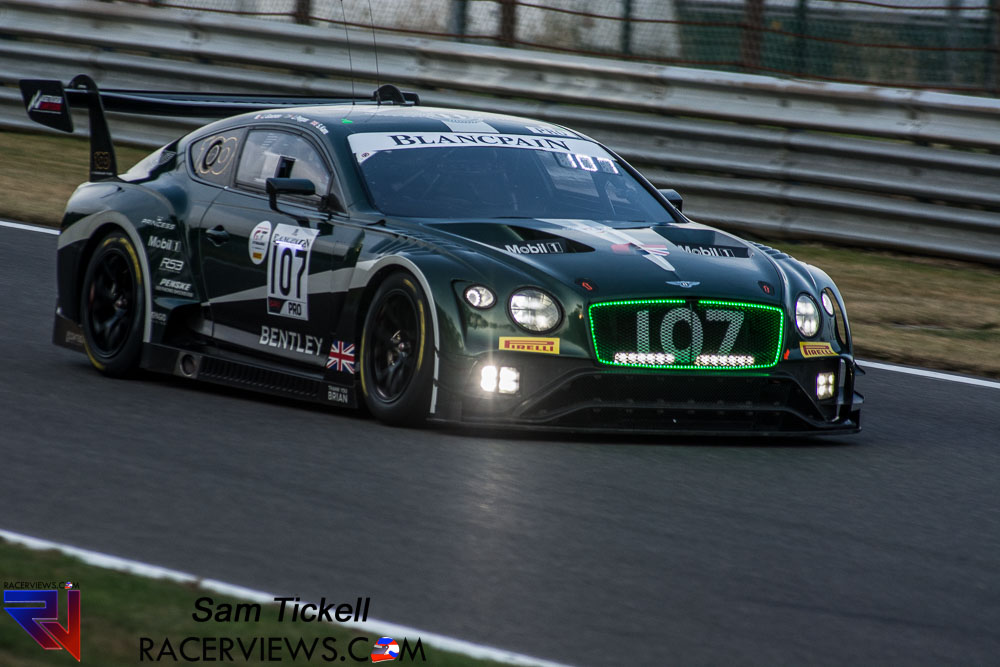 The race didn't go much better and the team never looked like cracking the top 20, with the best car coming home in 29th and Jules Gounon's car being delayed and eventually taking 49th with Steven Kane and Jordan Pepper.
But it was Bentley's 100th year, and this being one of the most prestigious races that the M-Sport Bentley team will compete in this year. History that Gounon is proud to be a part.
"I'm super proud to be a Bentley Boy and to be driving the green Bentley 100 years for me it means a lot because that car for me one of the best looking cars and so and I'm really really proud to be on the 107 with Stephen and John," Gounon said to RacerViews.
Furthermore the stewardship of M-Sport has been good for Gounon, who came in after a stint at Audi, perhaps struggled a little in his first races but since has proven to be a strong part of the team.
"Last year was a hard year for us we had a lot of bad luck but I've learned a lot next to Malcolm and Matthew.
"Malcolm as I could have been very hard for me, but he always has been fair. And I think that you like say Niki Lauda, which – rest in peace – said you never learn in the victory but you learn a lot on the on the downside.
"I think personally, I've learned a lot lot more than what I have learned in the past and few friends and I will be always grateful."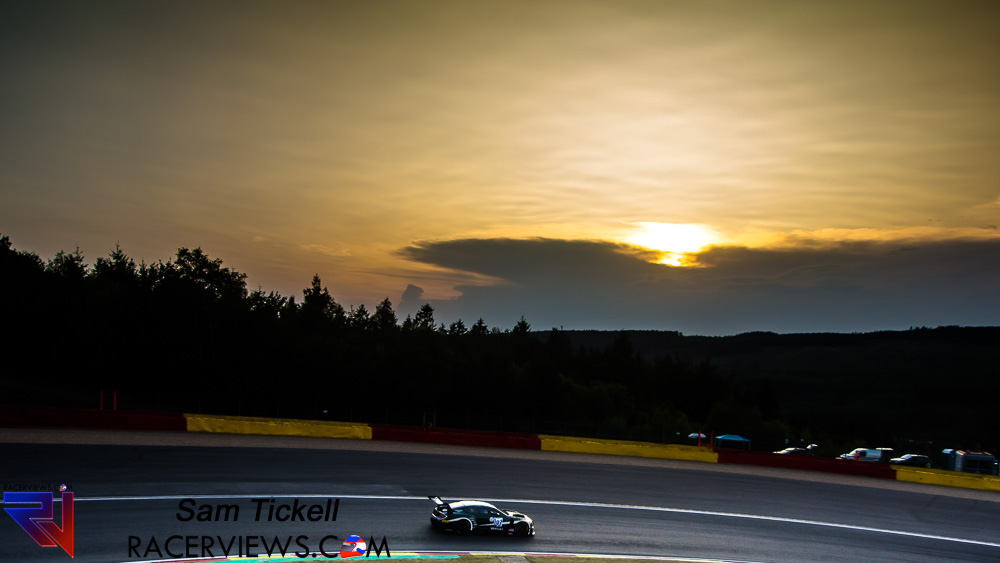 The new Bentley is night and day from the old one with the M-Sport team shoe-horning an AMG engine into the car, working hard on weight and centre of gravity. It makes the car a lot more responsive, usually more powerful – all important in the rapidly developing field in GT3.
"This is a pure race car. When you see where is the engine in the car – it's really really low. You know, it's 50/50 weight distribution, so the weight is really low in the car to avoid roll.
"It looks really big but it really is a small car! And when you talk about people they're like why then they look so heavy, but the weight is 1275kg, which is really, really low. When you think about the car on the road car over to that 2000 kg. So Bentley am M-Sport did an amazing job,"
But it does allow the team some strategic thinking when they have to fight through the field. While the Spa 24 Hours didn't work the way they wanted, the thinking for a track like Spa is different to a track, say like Bathurst.
Where Bathurst is tight and twisty across the top of the Mountain, with close walls and single lines, Spa doesn't have such characteristics. Rather the flat out nature of the track, with run offs, the opportunity to take different lines and the differing nature of following traffic.
"In Spa it is a bit different to Bathurst. First of all at Bathurst, you cannot make a mistake, because it's between walls and as you see, it's really narrow – you have only one line,
"So to be really aggressive on setup, because you're going to take only one line to the top. Here at Spa, you have to think about that there are 73 cars and 7kms, which means that there is more than one car every hundred meters, which is a lot.
"So you're going to have to try to have the best car out of traffic here in spite, you never gonna have a pure lap. So it's not about doing ultimate pace, it's about the pace that you're going to have around traffic. So I think here, the key of the setup is to try to find an easy car to don't make mistake."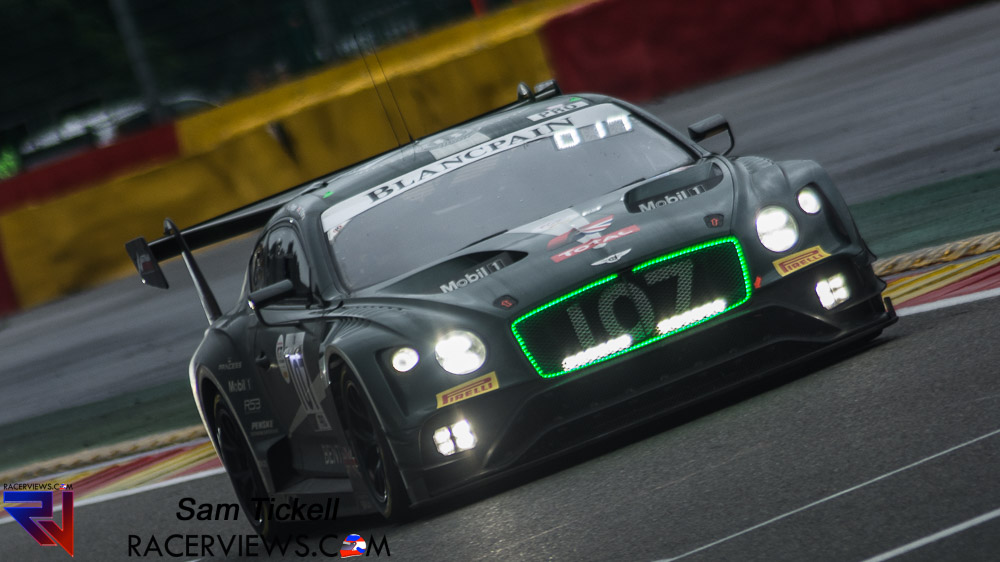 Despite the struggles, Gounon still loves the race. In the past he fought from bad positions to be at the front. He took an unlikely victory in 2017 in the Saintéloc Audi, beating out more fancied rivals – a year that he also took the ADAC GT Masters title.
He now sits fourth in the Blancpain GT Endurance Championship, slipping one spot after the tough run at Spa but has the win in Paul Ricard.
In the end though, Spa offers something that other races don't – it is 24 hours racing the same class of car, on a track that is known for it changeable conditions. With all the restrictions on tactics, this can bring it back to a thinkers game, as Gounon concludes,
"When the rain is coming, and you're struggling for 10 laps, and then it dries out? Do you go wet and take less risk and then you have to go back to clicks. It's gonna be really, really hard.
"And that's why, for me, it's the most beautiful race in the world."
---
The RacerViews info
By Sam Tickell
We are passionate, dedicated motorsport professionals.
In 2019, we will be trackside at
The World Endurance Championship
Belgian Rally Championship
British GT
You will also find us at selected rounds of Blancpain, IMSA, WRC, and more. We aim to bring you interviews and photos you won't see anywhere else. We don't aim to break the news, rather we aim to bring the voices of the racers to you and atmosphere of the event to you at home. Our social media presence on Facebook, Twitter and YouTube bring you more, a holistic experience. We partner with racers and professionals in the industry and give back where we can. If we can help you or you have a story to share, please contact us.
In the past RacerViews has directly partnered with
Nat Rallysport and
MRT Performance
and our team of reporters and photographers have also worked for events, teams, drivers and series from around the world