It was a solid finish for Nat Dillon in the RacerViews Suzuki Baleno in the latest round of the KCF RallySprint series, the Burnett Sprint.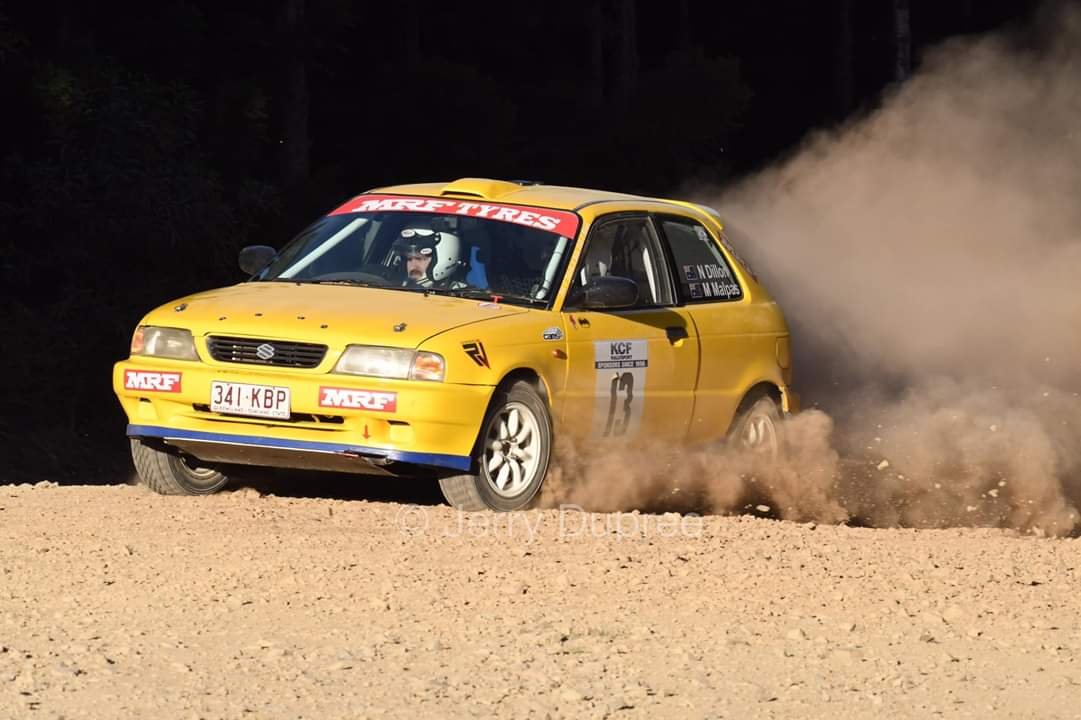 Dillon's last outing was at Rally Australia in 2017, courtesy of his ARC2 success and his class win in the National Capital Rally. That rally ended in retirement after the entry to a bridge damaged his (and many others) suspension. In between time, the car has been repaired and Dillon was back out.
He came home in 11th position, 2nd in the FWD class, behind brother Tim Dillon in a Hyundai Excel.
But it was Gerard McConkey who took the victory in his Subaru Impeza WRX, leading home the Evo IX of Cahal Carey. The margin was 14 seconds in the end.
Third and leading the 2WD class and the first of the historic cars home was Craig Aggio in the Toyota Corolla KE30.
There were some big names who didn't reach the end of the rally including Adrian Coppin in his newly acquired Peugeot 208 AP4, Thomas Dermody in his Escort and the Lotus Exige of Justin Northage.
—
The RacerViews info
By Sam Tickell
We are passionate, dedicated motorsport professionals.
In 2019, we will be trackside at
The World Endurance Championship
Belgian Rally Championship
British GT
You will also find us at selected rounds of Blancpain, IMSA, WRC, and more. We aim to bring you interviews and photos you won't see anywhere else. We don't aim to break the news, rather we aim to bring the voices of the racers to you and atmosphere of the event to you at home. Our social media presence on Facebook, Twitter and YouTube bring you more, a holistic experience. We partner with racers and professionals in the industry and give back where we can. If we can help you or you have a story to share, please contact us.
In the past RacerViews has directly partnered with
Nat Rallysport and
MRT Performance
and our team of reporters and photographers have also worked for events, teams, drivers and series from around the world