Rhys Yates is back in the Skoda Fabia R5 for Rally Germany. The British driver has taken the step to the WRC2 this year as he finds his pace in the sport.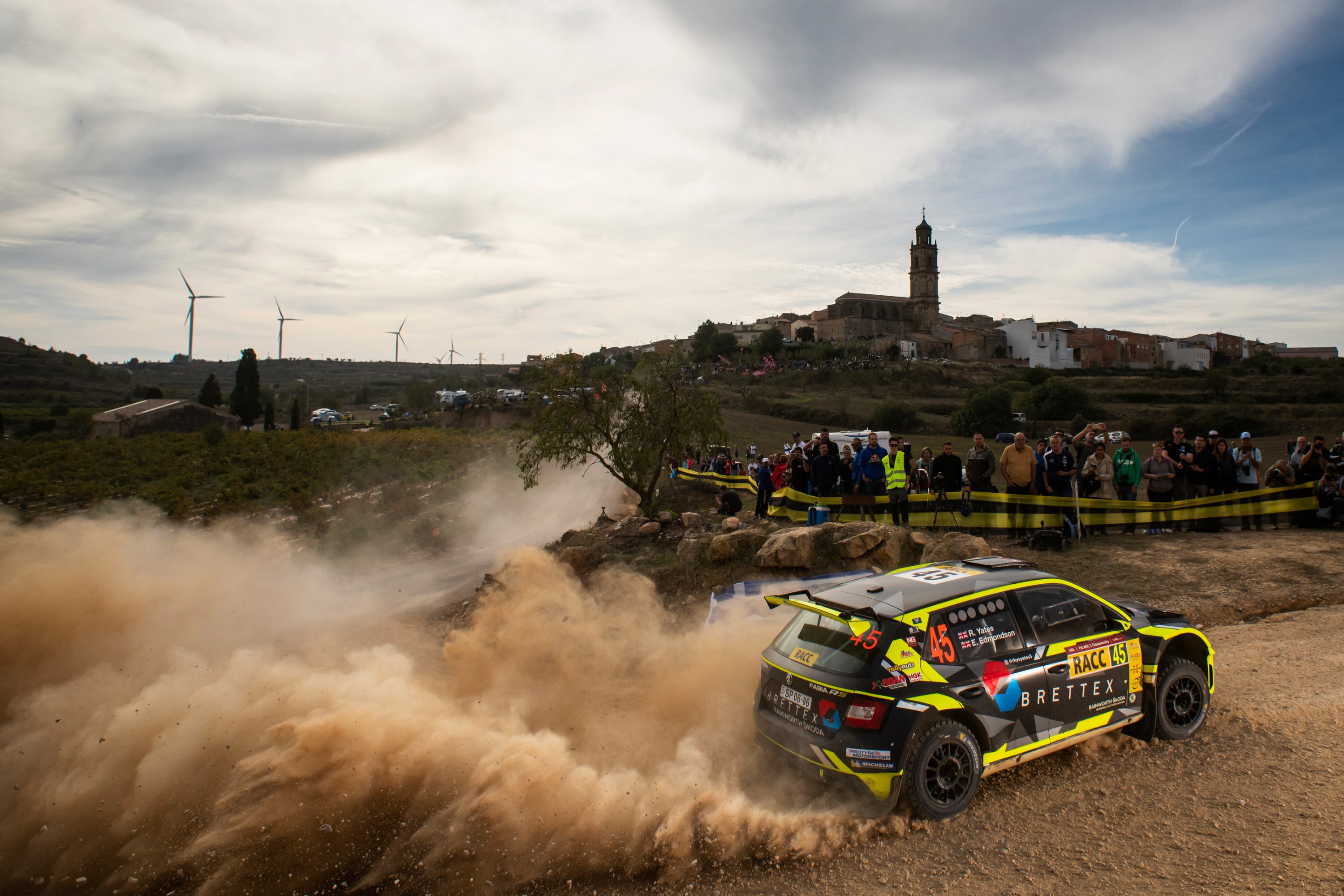 Yates has always been around motorsport but he started out on 2 wheels, contesting rounds in the Red Bull Rookies on a 125cc Honda and then on a 250cc Kawasaki in the British Championship. But in 2014, at the age of 17 he added two more wheels to his wagon and joined the rally circuit.
He has worked his way up, winning the MSA and BTRDA Championships before taking to the British Championship, securing fourth in 2017.
From there, he has concentrated on more international events alongside British events like Ypres (in Belgium but part of the British Championship) and the Pirelli Inernational Rally.
"The main goal is the WRC and that's where we're trying to gain experience and finish the rallies," Yates said to RacerViews.
"Then the likes of Ypres and Pirelli we have a bit more of a push. There is less pressure, Obviously, I want to finish the event, I want to get a good result but it doesn't matter so much if I have an off."
That is what he did in Ypres – he pushed, finding the limits an twice going over them. While he didn't make the finish, he showed his pace, taking fastest stage times in the British section of the event. That reflected his pace on the Pirelli where he took second.
Undoubtedly that asphalt experience will help him find the limits in Germany. Which will bring him important stage miles and experience in his quest to make it in rallying.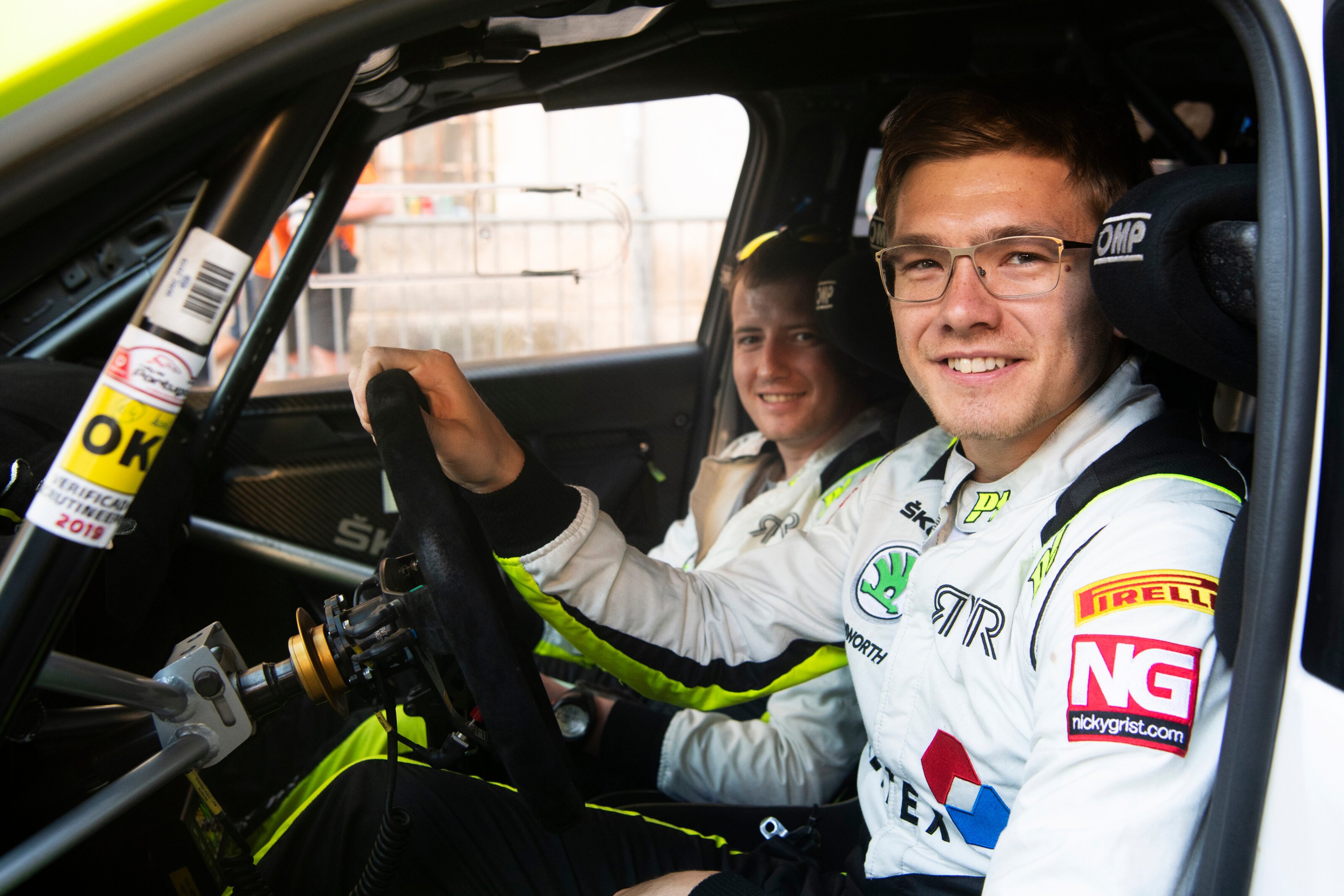 2019 is the first of a two year foray into the WRC2 – and after that, time will see where his destiny lies.
"We all dream and I would like to – if someone asked me what I wanted to do, sure it is the WRC."
"In any motorsport – I came from two wheels – and it was similar. It is hard to find funding and it is difficult to achieve what you want to achieve."
"But it is a good question, if I get the results and get some luck along the way I might end up where I to be. But if not, and it might take a bit of reflection, you might have to go a different way."
"You know, I am not going to chase it for years and throw a lot of money at it if I am wasting people's time."
So far though, it looks good – taking a fourth in Monte Carlo in RC2 and fifth in Corsica. Portugal and Sweden weren't as kind though.
But he saw the positive and the way to maximise the event.
"I'm at the point now where I need to be taking big risks, I don't want to take big risks."
"So when it's risky, I don't take any risk."
"And that's why it was good in Portugal, the first day, we got a double puncture and it kind of took the pressure off. Then and I could risk it a little bit, you know, I could risk another puncture, I could risk bending it or something like that."
The learning and adapting to rally from motocross has had challenges – while they share some aspects of motorsport – dirt for instance, going from 25 minute races over familiar ground to something as long as a WRC event can take its toll.
"I'm getting tired of using the word experience but it is all about experience."
And not even just on stage – as his experience in Sweden shows.
"In Sweden we stayed 50 minutes away from Service just because that is what we were able to get but then your driving 50 minutes in the morning and you're knackered. So it is also things like that."
But the inexperience did help lead to his Monte-Carlo result.
It is one of those rallies that unless you have done it, you do not know what you are getting yourself in for. Long days, tricky conditions. And its history.
"We went to Monte Carlo with no exectations whatsoever."
"I mean, for me, personally, I think ignorance is bliss a little bit."
"My experience of Monte Carlo, I was nervous for the start because it is an iconic event."
But rallying has certainly captured Rhys Yates. A man who has experienced adrenaline and competition.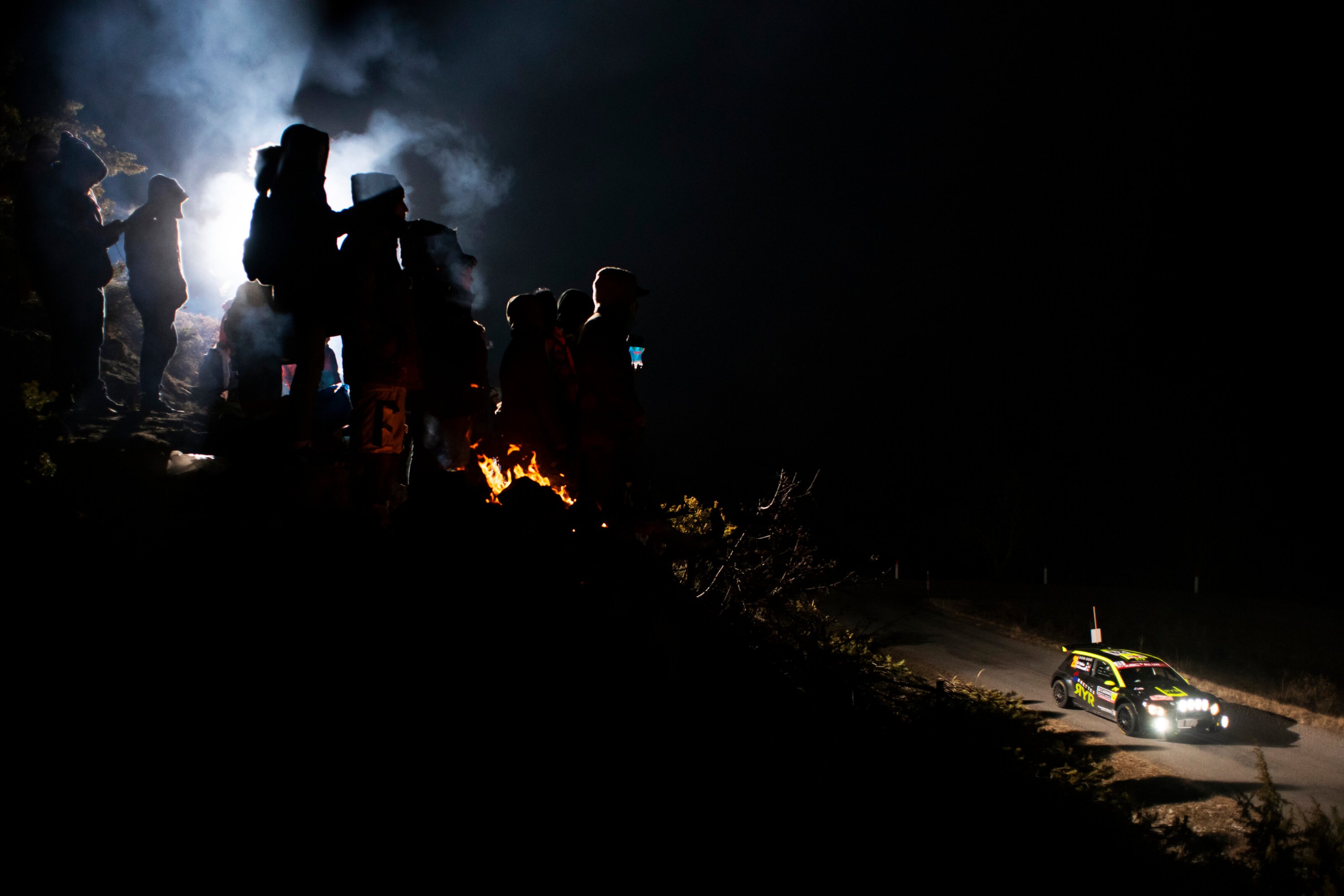 But rallying has him. Why?
"I love two wheels – I love motocross and I love racing but rally has got so much more. It's the hardest sport in the world."
And he is looking for the challenge.
—
The RacerViews info
By Sam Tickell
We are passionate, dedicated motorsport professionals.
In 2019, we will be trackside at
The World Endurance Championship
Belgian Rally Championship
British GT
You will also find us at selected rounds of Blancpain, IMSA, WRC, and more. We aim to bring you interviews and photos you won't see anywhere else. We don't aim to break the news, rather we aim to bring the voices of the racers to you and atmosphere of the event to you at home. Our social media presence on Facebook, Twitter and YouTube bring you more, a holistic experience. We partner with racers and professionals in the industry and give back where we can. If we can help you or you have a story to share, please contact us.
In the past RacerViews has directly partnered with
Nat Rallysport and
MRT Performance
and our team of reporters and photographers have also worked for events, teams, drivers and series from around the world