The 6th edition of the Aarova Rally turned into an elimination race due to the changeable weather. Not only with the tenors, but also with the youngsters of the Pirelli Junior BRC. The fight for victory seemed to be a nice duel between Charles Munster and Gilles Pyck, until the latter went off the track. Charles Munster did not miss the opportunity to secure his first Junior victory.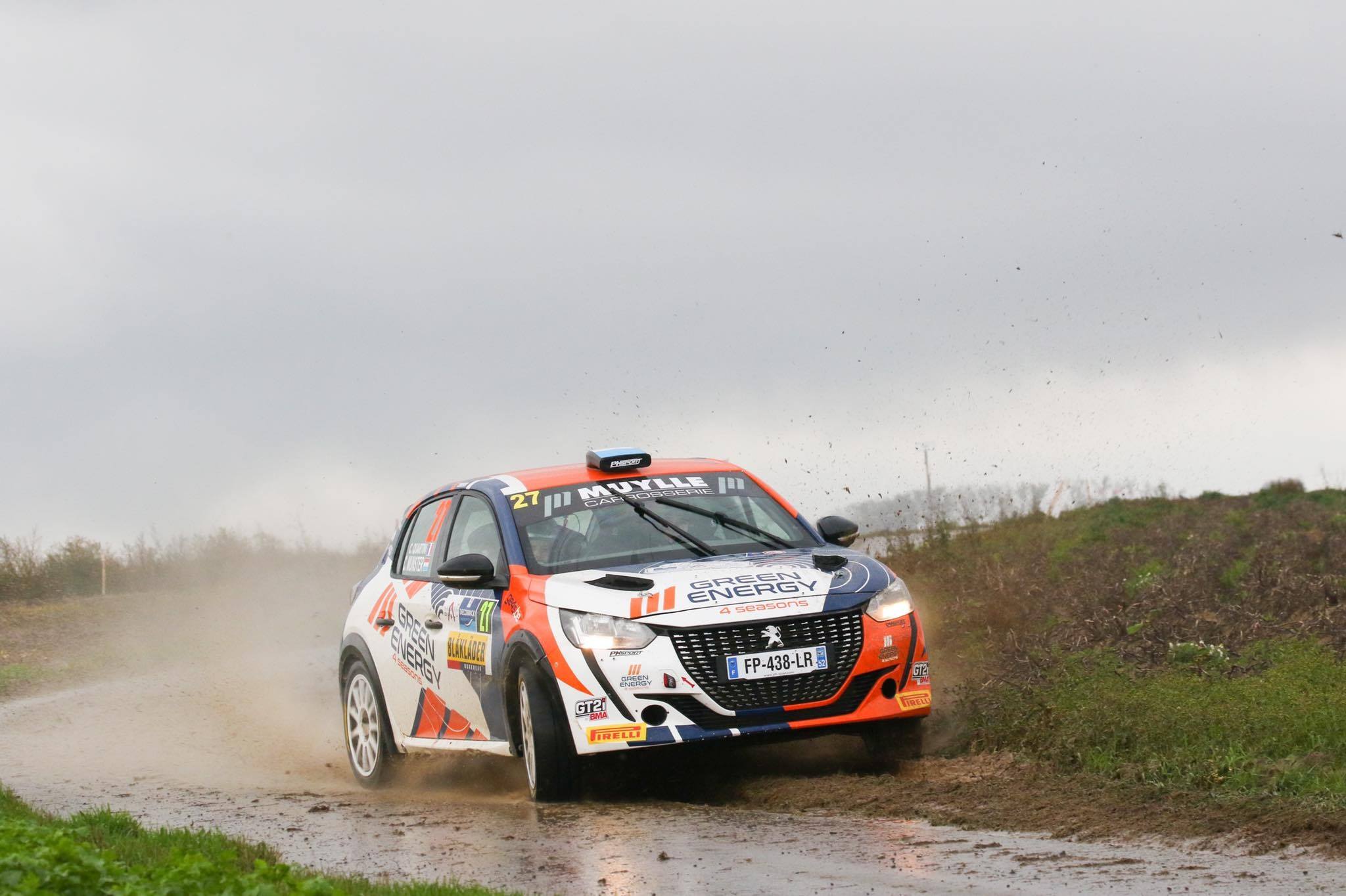 Gilles Pyck started the race strongly, although he still had to get used to his brand new Peugeot 208 Rally4. "Driving the Rally4 is completely different. The car has a little more power, but above all a lot more torque in the low revs. The traction of the front train is even better. The Rally4 is therefore much better on the wet and slippery track. more efficient, "said leader Gilles Pyck after the 4th special stage. Unfortunately he left the track a little later in Maarkedal.
Because Manuel Merlevede had already left the track a test earlier and Jean Dilley stopped the fight with technical problems, the way to a first victory in the Junior BRC was completely open to Charles Munster, who already had some races in his legs with his Peugeot 208. Rally4. "From that moment on, we also took a step back and I didn't take any more risks," said Charles, who went straight ahead once. "We had explored this course in dry weather, which made it very difficult to estimate where there would be puddles or where the asphalt would be very slippery. We stayed calm and with this victory the championship is completely open again."
For Tom Rensonnet, the driver of the RACB National Team, the season could finally begin. After 7 months of waiting, the Peugeot driver was served with a very difficult race. "For those who have everything to learn, these are extreme circumstances," laughed Tom. "Even on straight stretches we had aquaplaning. We rode on eggs mainly to cover kilometers and to get to the finish. We clocked a scratch with the Juniors and we had climbed to second place when the bike stalled on the penultimate stage and didn't want to start anymore. It's a shame. "
Second place went to 21-year-old Jonas Dewilde, who made his debut in the Pirelli Junior BRC. "In the opening lap we went around twice because I was too aggressive in the docking, but after that it got better and better," said the young rider from Staden. "Second place is better than I had hoped beforehand. We avoided the traps well. We will not ride the next moto, but I do want to start in Ypres and Spa."
In the championship, Charles Munster takes a nice lead over Gilles Pyck with 7 bonus points.
Pirelli Junior BRC ranking (after 2/5): 1. Ch. Munster 29; 2. G. Pyck 18; 3. J. Dewilde 8; 4. Vandermarliere E. 7; 5. L. Dumont 5; 6. A. Ollevier 4; 7. T. Rensonnet 1