In the Aarova Rally, there was no measure in Historic for Bjorn Syx, who impressed the followers and his competitors with his BMW M3 E30. From the first test, Syx took control of the race and controlled his lead over Dirk Deveux, who took second place with his four-wheel drive Ford Sierra Cosworth.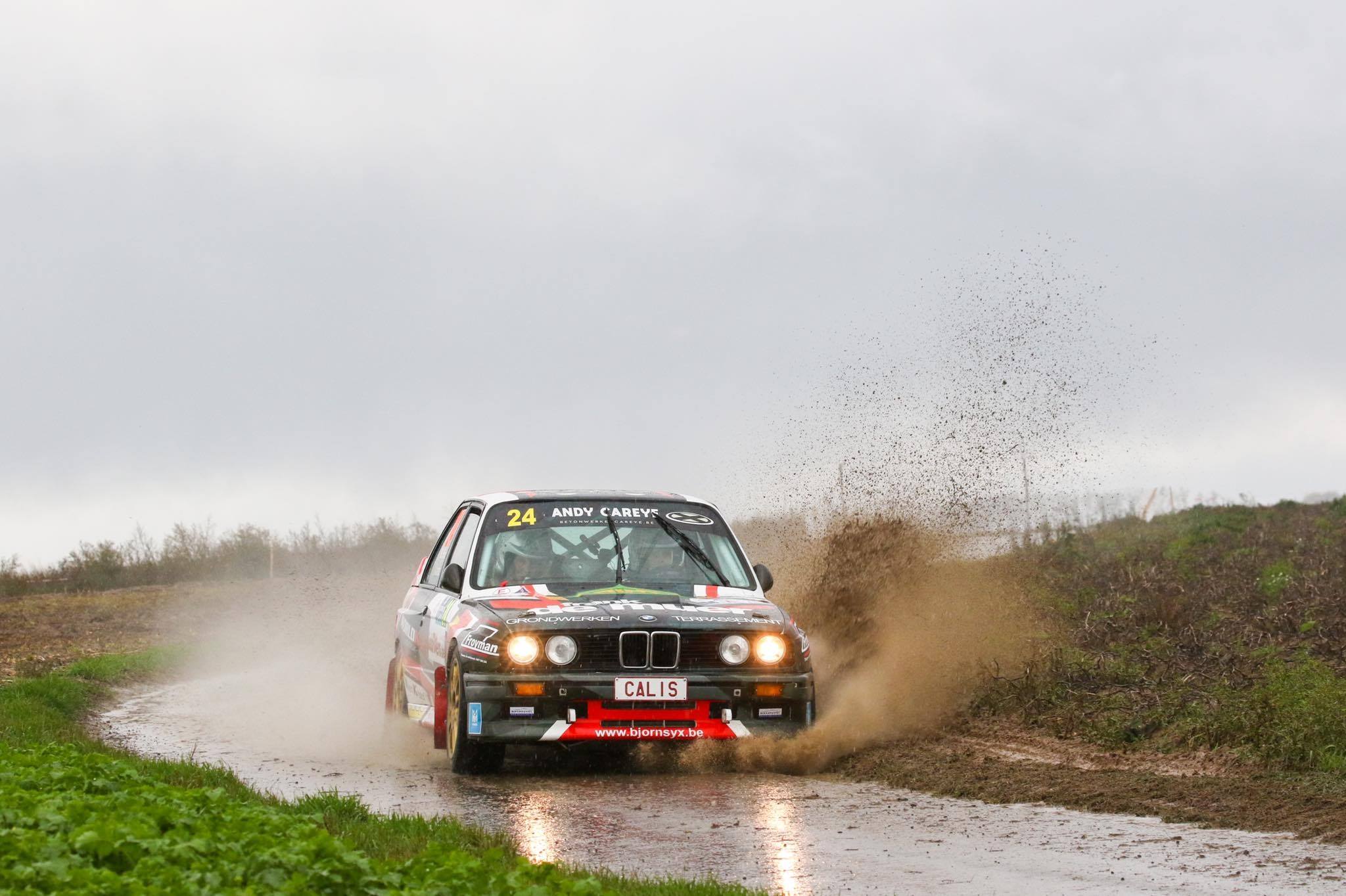 After the first 8.71 km of KP De Bruwaan, Bjorn Syx had already made a big gap: 17 "4 on his closest pursuer Paul Lietaer and 25" 7 on Dirk Deveux. And that in the rain with his BMW M3. "My strategy was to fly in from the first meters. I learned that in autocross, because the first 100 meters are also crucial there. Due to the rainy weather, the tests were very slippery and wet, which made it extremely difficult. with our BMW. Especially on the cobblestones we were looking for traction and we felt the seconds ticking away, while Dirk Deveux had much more traction with his 4×4 on those strips. So, yes, we had to pedal a lot to conquer this victory , "said Bjorn Syx, who will not be making a bid for the title. He will not be at the start of the South Belgian Rally within two weeks.
As a result, Dirk Deveux, second in Oudenaarde, is doing a great job in the championship. "Bjorn was the strongest today. He even beat the fastest Porsche. But he will not compete for the title in Vresse-sur-Semois. So we are doing a great job," said Dirk Deveux. "It was a tough race. Staying on the track was quite a challenge."
Paul Lietaer, who had not yet missed an edition of the Aarova Rally, brought his Opel Manta 400 to the finish without a scratch, but at 1'38 "from Bjorn Syx." This morning in the rain there was a lot of water on the job. It was really dangerous due to aquaplaning on the fast lanes and I needed all my driving skills to keep the Manta on track. In those circumstances Bjorn apparently had more guts. It will be the younger years, "laughed Paul, choosing certainty.
Jean-Louis De Roeck was 4th at a good distance, followed by Patrick Mylleville, who had to be very careful in the final phase without crater protection, and Eric Louies with his Opel. Koen Verhaeghe seemed to be on his way to 4th place, until he punctured and lost valuable time. As a result, the Ford driver stranded in 7th place, behind Philippe Vallaeys.