The first stage of Rally Hungary, the fourth round of the 2020 FIA European Rally Championship has been successfully navigated by the Team MRF Tyres drivers.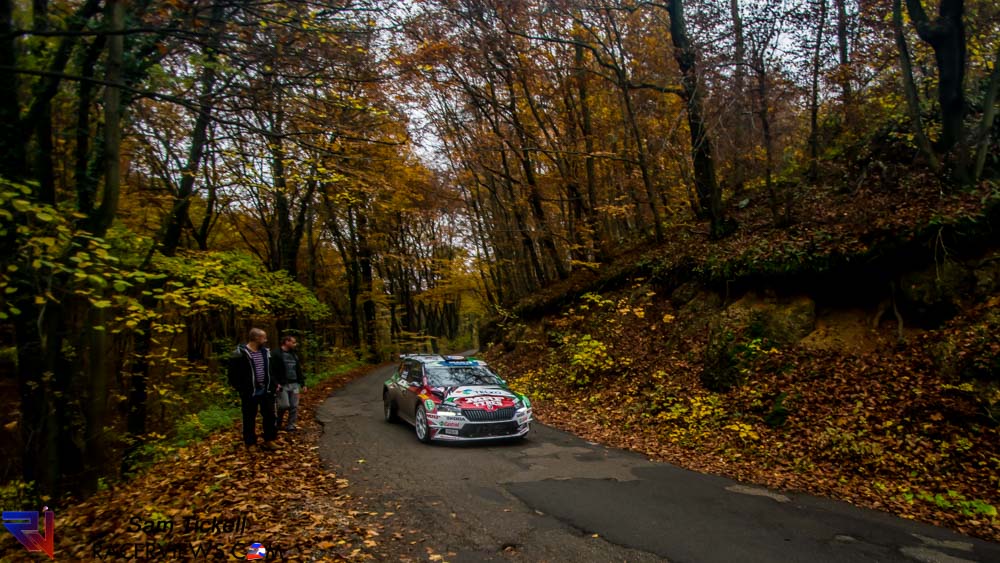 This rally, based in Nyíregyháza, is a little different as the teams did not have a shakedown, rather going directly from recce to the first stage.
Craig Breen/Paul Nagle and Emil Lindholm/Mikael Korhonen took on the 2.40km rallycross track which made up Rabócsiring stage.
It was one of those stages where you couldn't win the rally but you could lose it, demanding a measured approach.
The cars went into stage in pairs, racing in their own lanes. Lindholm/Korhonen went in first, against Spain's Efrén Llarena/ Sara Fernández. The Team MRF Tyres drivers were the first home setting a time of 1:41.8.
Breen/Nagle then went up against fellow Hyundai pair, Grégoire Munster/Louis Louka. Breen and Nagle crossed the line first in their fight with a time of 1:41.2.
The times put both Team MRF Tyres crews in sight of the lead going into the longest day of the rally.
Rally Hungary continues Saturday with eight stages in two loops, making up 121.28km of action. The opening two stages are the longest of the rally at 14.45km and 23.90km.
Dry and sunny but cool weather is expected and tyre choice will be important.
You can follow the rally with SS5 and SS7 being livestreamed and all stages feature live radio on www.fiaerc.com. Follow MRF Racing on Facebook, Twitter and Instagram for updates as the rally progresses.
SS2 gets underway at 9:43am Hungarian time or 2:13pm if you are in India.
Quotes
Craig Breen (Driver – Hyundai i20 R5)
"We lost a second or two at the start.
"This weekend – it's a challenge definitely. I'm not really sure what we're going to find this weekend because the stages are something like I've never seen before."
Emil Lindholm (Driver – Skoda Fabia Rally2 Evo)
"It is good to be back in the car. We have a big and challenging rally ahead of us and I am looking forward to the challenge."