It was a successful outing for Team MRF Tyres at the Rally Il Ciocco e Valle del Serchio with new star recruits Paolo Andreucci and Francesco Pinelli.
The Ciocco Rally, as it is known, took place on Tuscan roads in Northern Italy, starting with Shakedown and a 1.98km Super Special Stage on Friday, before nine stages and 94km of competitive rallying on Saturday.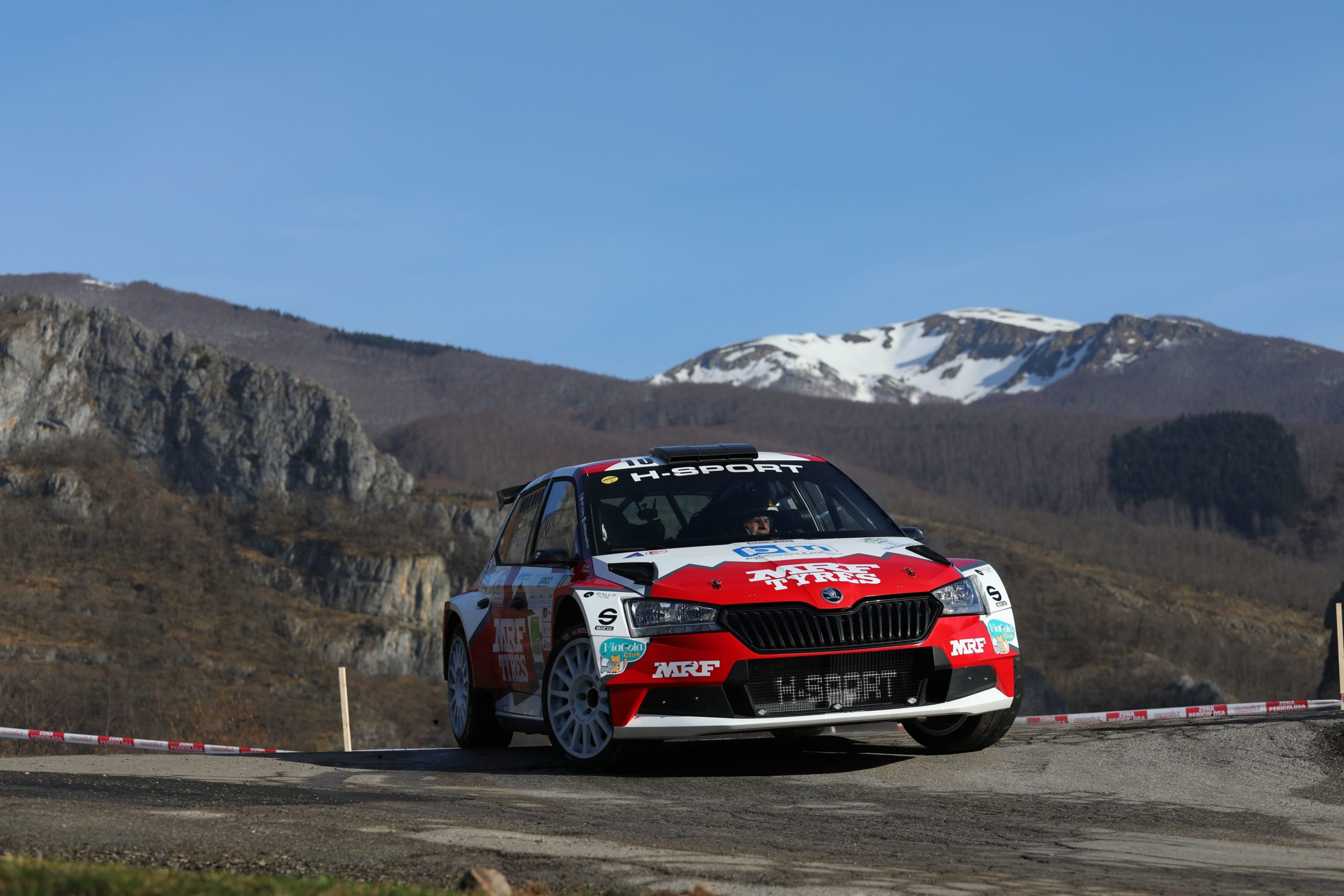 The rally was the first round of the Italian Rally Championship and took place entirely on tarmac.
Team MRF Tyres entered this rally in order to gain more valuable data for the development of the next generation of MRF Tyres. Andreucci/Pinelli were rallying a Skoda Fabia Rally2 evo this weekend.
Andreucci and Pinelli's pace was evident on Friday with taking second place in both the Shakedown and Super Special Stage.
The attention turned to gaining data, and the wider development program for MRF Tyres. The times, however, would still be competitive through the Saturday running.
The Saturday action saw three stages that would be repeated three times. Each loop consisted of Massa-Sassorosso at 6.90 km, Careggine at 14.90 km and Molazzana 1 at 8.68km.
The weather would be affected by a windstorm currently going through Europe but that could not deter Team MRF Tyres.
The field was very competitive, featuring an extensive list of Italian stars and WRC drivers and the gaps throughout the field would be very small. Andreucci/Pinelli would take 10th in the end, with two top-six stage times on Saturday's running.
However, the development exercise was the top priority and the team were able to run through a variety of scenarios throughout the day. As was the case in 2020, this rally was about tyre development.
The development program demonstrates Team MRF Tyres' commitment to top-level European rallying.
This result comes after a strong run in the snow and ice rallies of Finland with Emil Lindholm/Mikael Korhonen and before the start of the European Rally Championship and Italian Rally Championship – Gravel (CIRT).
Quotes
Paolo Andreucci – Driver, Team MRF Tyres. Skoda Fabia Rally2 evo.
"I am happy to start the rally with Team MRF Tyres. The team has an aggressive development strategy and we were working to obtain data for the tyre development. Our participation in the rally was aimed at collecting data for the subsequent development of the tyres."
"It was a challenging rally with lots of wind and cool conditions and it was good to start the relationship before the gravel season started. It was my first rally with MRF Tires and I learned a lot about how it works."
"During the rally, we made some choices aimed at analysing the behaviour of the tyres on slippery surfaces. The feedback was positive, especially in the wet. I can't wait to work hard during the season."