Reports circulated today that Nikita Mazepin has been removed from his position within the Haas F1 team after a week of tumultuous world events.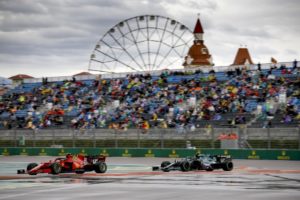 It was rumored that Mazepin could continue racing for the team without the funding of Urakali and under the FIA flag. However, after imposed bans on Russian athlete's by Sweden, Great Britain, and other western countries, the Haas driver was left on the outs. Additionally Formula 1 and the FIA announced that they were terminating all contracts with Russian GP organizers and would not hold another GP within the country, striking a substantial blow to the outlook on motorsport in Russia.
A week on after the initial Russian invasion of Ukraine, Haas F1 has cut ties with their driver and is reported to be replacing him with reserve driver Pietro Fittipaldi.
If Fittipaldi becomes the new driver for Haas F1, he'll be the closest thing to an American in F1 once again. The grandson of McLaren legend Emerson Fittipaldi, Pietro races under the Brazilian flag but holds dual citizenship between the United States (he was born in Miami, Florida) and Brazil. There is no doubt he will retain his Brazilian nationality for competition within F1, but it will be interesting to have a "home" driver for many of those who live in the United States and follow Formula 1.
As of writing, no official statement has been released by Haas F1, Mazepin, or Fittipaldi.
**Update, March 3rd**
Haas F1 Team released the following  statement today via Twitter regarding the future of Urakali and Nikita Mazepin:
TEAM STATEMENT #HaasF1 pic.twitter.com/5aEXLzYtmV

— Haas F1 Team (@HaasF1Team) March 5, 2022
No further plans for the future have been made regarding a title sponsor or their second driver. Rumors are still out that Pietro Fittipaldi would be the front runner, however the names of Antonio Giovinazzi and former Renault Driver Nico Hulkenburg have floated the internet today in an effort to nail down the replacement.
With Formula 1 testing to resume in Bahrain in one weeks time, Haas will surely have some changes afoot. The need for a 2nd driver is of utmost importance, but also and perhaps more critically, the need for a title sponsor looms even larger. Team principal Guenther Steiner said in last weeks Barcelona testing that the team could withstand the financial hit of losing Urakali, but for how long?