The last time RacerViews visited Spa Francorchamps was for the very wet and muddy Spa Rally. It was a time when the iconic grand prix circuit was torn up, a little muddy and full of cranes.
Some iconic areas had been torn up to make way for the future. There was some concern that the track would be a little more, lets say Silverstone-ified, where too much of the iconic bits of the circuit would change for the sake of modernisation. It is not to say that the upgrades to Silverstone were bad, it is just a long way from what the track once was.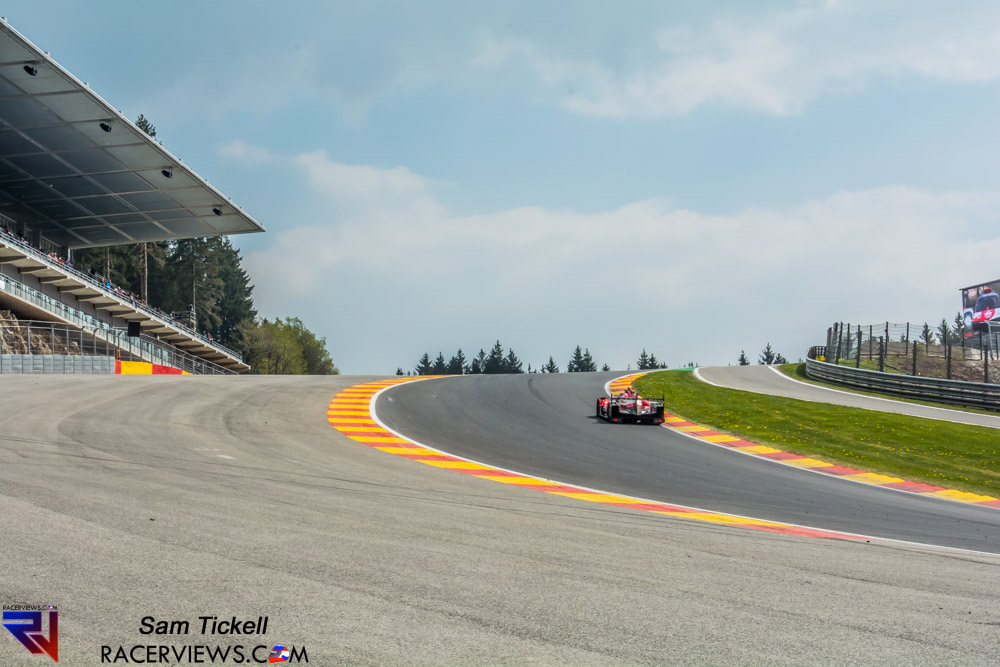 So the fears remained. We know the problems that Radillion had. The crashes and tragedies that we saw in the recent past. It can be argued that the corner became too quick, that the runoff didn't deter drivers from going as quickly as they possibly could. Perhaps the overall challenge had gone.
Plus, it was hard for spectators to get a good view. But now that has changed.
At least the last bit.
The giant grandstand offers a fantastic view of the action. From under cover, certainly important in the Ardennes where we can have all the seasons, not in a day, but in an hour, the fans can have some protection and comfort.
And they are seated high above the catch fencing, giving an unimpeded view of the action.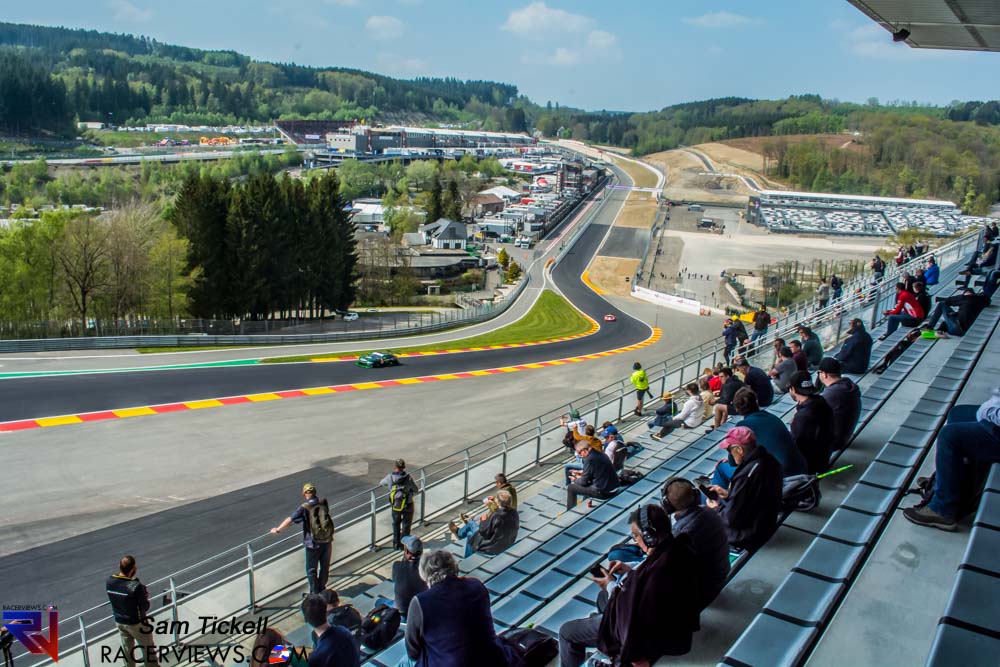 It was easy to see the Glickenhaus get a little loose through the corner. It was easy to see the Toyota run a little wide.
Naturally there is more to go. There are still piles of dirt where grandstands will be. But the efforts to get bikes back to the track and modernise the facility keeps the traditions of Spa, keeps the feeling of the iconic Belgian track.
Yes, the cars are too fast, and track limits will always be a thing, but some of the issues have been resolved.
But just one last thing. There is more gravel on the track now, particuarly at turn one, La Source hairpin. Which should make it interesting when those 20 open wheelers come by in August…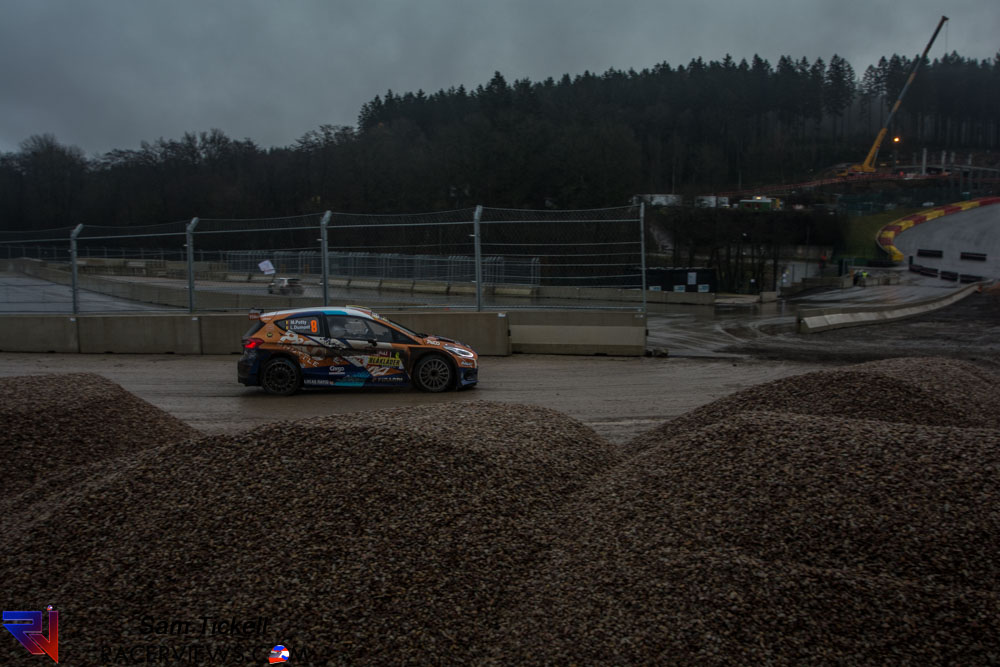 The RacerViews info
By Sam Tickell
We are passionate, dedicated motorsport professionals.
In 2022 you will see us trackside and stage side with exclusive coverage of
The World Endurance Championship
The World Rally Championship
Belgian Rally Championship
and more!
We aim to bring you interviews and photos you won't see anywhere else. We don't aim to break the news, rather we aim to bring the voices of the racers to you and the atmosphere of the event to you at home. Our social media presence on Facebook, Twitter and YouTube bring you more, a holistic experience. We partner with racers and professionals in the industry and give back where we can. If we can help you or you have a story to share, please contact us.