Team WRT are on home soil, and perhaps know Spa Francorchamps better than any other team. But that means almost nothing when it comes to the weather, or does it?
This weekend they took a 1-2 in the LMP2 category, giving themselves an advantage with some bold calls through the race. But it wasn't all smooth sailing and there was quite a scare near the end.
We caught up with Rene Rast after the race to discuss the tricky Spa conditions, and an incident with another LMP2 entrant with five minutes left on the clock that almost spelled disaster…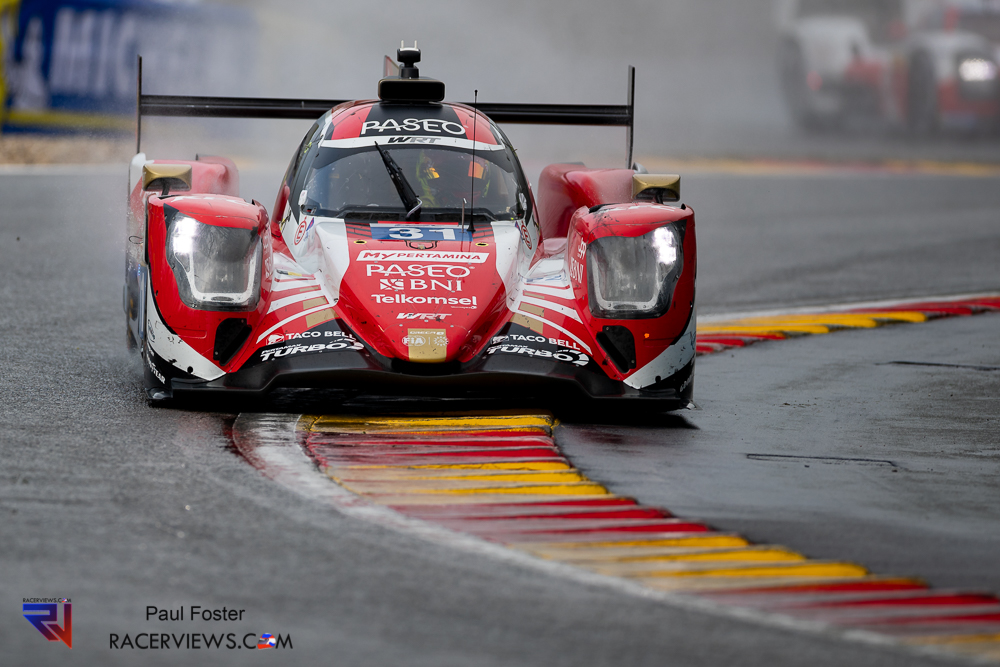 Samuel Tickell 
That was typical Spa, I guess! If you can, how do you prepare for everything that Spa can throw at you?
Rene Rast  
No, you can really prepare, you can just try to take the right decision at the right time. WRT did that today. We put rain tyres on even though it wasn't raining on the grid after the first red flag. These kinds of things make in the end a big difference and I still have to say WRT really pulled off some really good moves today. And due to that, and with the performance of the drivers, we took the win at home.
Samuel Tickell 
We came this weekend, with new tarmac a few changes to the circuit. We've heard you though some slipperiness and whatnot. How did you how did you find it?
Rene Rast  
Yeah, obviously, in dry conditions. You know, the new tarmac provided lots of grip in the wet as well. But it didn't really dry up as quick as the other part of the track. So especially the new part of the track, which was new tarmac, took a bit longer to dry up. But in the end, was the same for everybody else.
Samuel Tickell
You do a lot of racing in a lot of different cars. How do you, I guess, first of all, keep motivated and keep your mind active. So you can like jump in a GT this week? LMP. This week and so on?
Rene Rast 
For sure it is not easy. It needs a bit of preparation as well, obviously. But Robin and me we have, we've done that for the last five to six years. So we are basically in the rhythm of jumping between the cars from Formula E to DTM, to GT3 to LMP2. So it's kind of, you're not used to. But we are quite experienced in doing that. But obviously, it's always a bit of a challenge. Jumping in a car again, which you haven't driven for for a long time, and you know, nailing those apexes all the time and breaking points it's not easy, but there's not much you can do other than just prepare yourself on the simulator. Maybe watch some data, some videos, and then hopefully the best.
Samuel Tickell  
And final question you mentioned, and as obviously in the press conference about the those last few laps is what goes through your mind – there's nothing you can do you say you were full brakes, looking at the demon and then how do you manage the car over the last five minutes when the thing is not quite right anymore?
Rene Rast 
Yeah, obviously. I mean, I was about to lap him. So I was waiting for him to let me past. He was still pushing. And then unfortunately, he lost the car in front of me. I saw I'm spinning. And I expected him to roll backwards to the gravel. But instead he came back on track and towards the inside where I was. And I couldn't go anywhere left or right because he was like basically blocking the whole road in front of me. As you said I was fully on the brakes locking up and just touched him. It was not a big touch. But it was a touch and broke the splitter and front nose. And afterwards, as you said the car was damaged had a lot of vibrations and lots of understeer, but I was just hoping that the car is okay, it stays in one piece. Luckily, we just had five minutes towards the end. So we didn't we didn't stop, obviously. But I think if the race would have continued fewer more hours, we would have needed a nose change.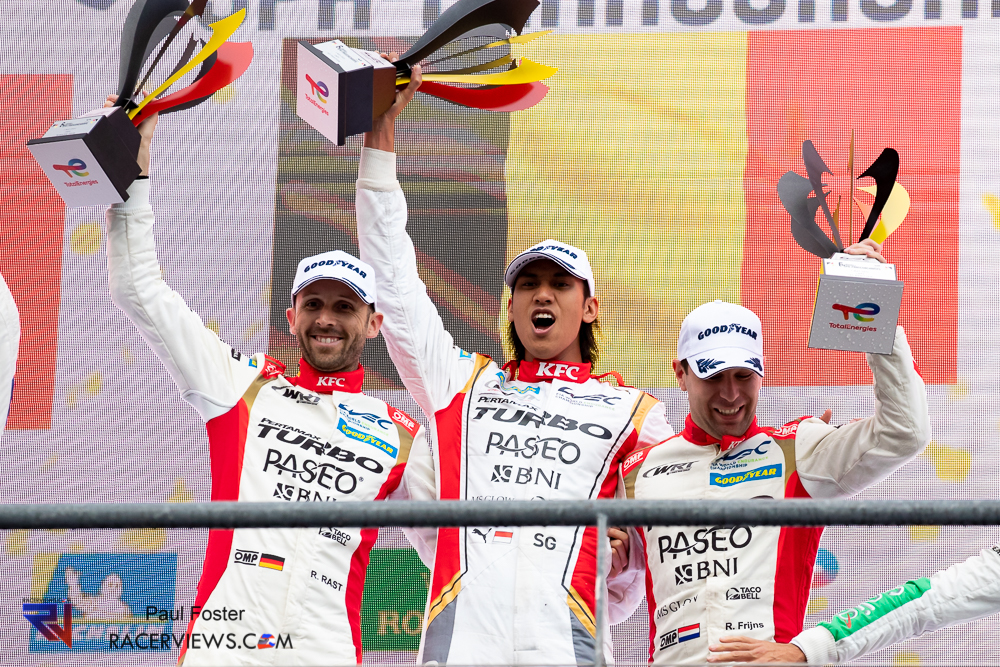 Samuel Tickell
And I guess Yeah. Best of luck for Le Mans – confident?
Rene Rast
Yeah, I mean, the car is quick. The team is good. Drivers are as fast. So yeah, we have all the ingredients for a good Le Mans.
Samuel Tickell
Thanks, best of luck.
The RacerViews info
By Sam Tickell
We are passionate, dedicated motorsport professionals.
In 2022 you will see us trackside and stage side with exclusive coverage of
The World Endurance Championship
The World Rally Championship
Belgian Rally Championship
and more!
We aim to bring you interviews and photos you won't see anywhere else. We don't aim to break the news, rather we aim to bring the voices of the racers to you and the atmosphere of the event to you at home. Our social media presence on Facebook, Twitter and YouTube bring you more, a holistic experience. We partner with racers and professionals in the industry and give back where we can. If we can help you or you have a story to share, please contact us.