Harry Bates and John McCarthy have taken top honours in the first heat of the Make Smoking History Forest Rally after a strong performance on Saturday.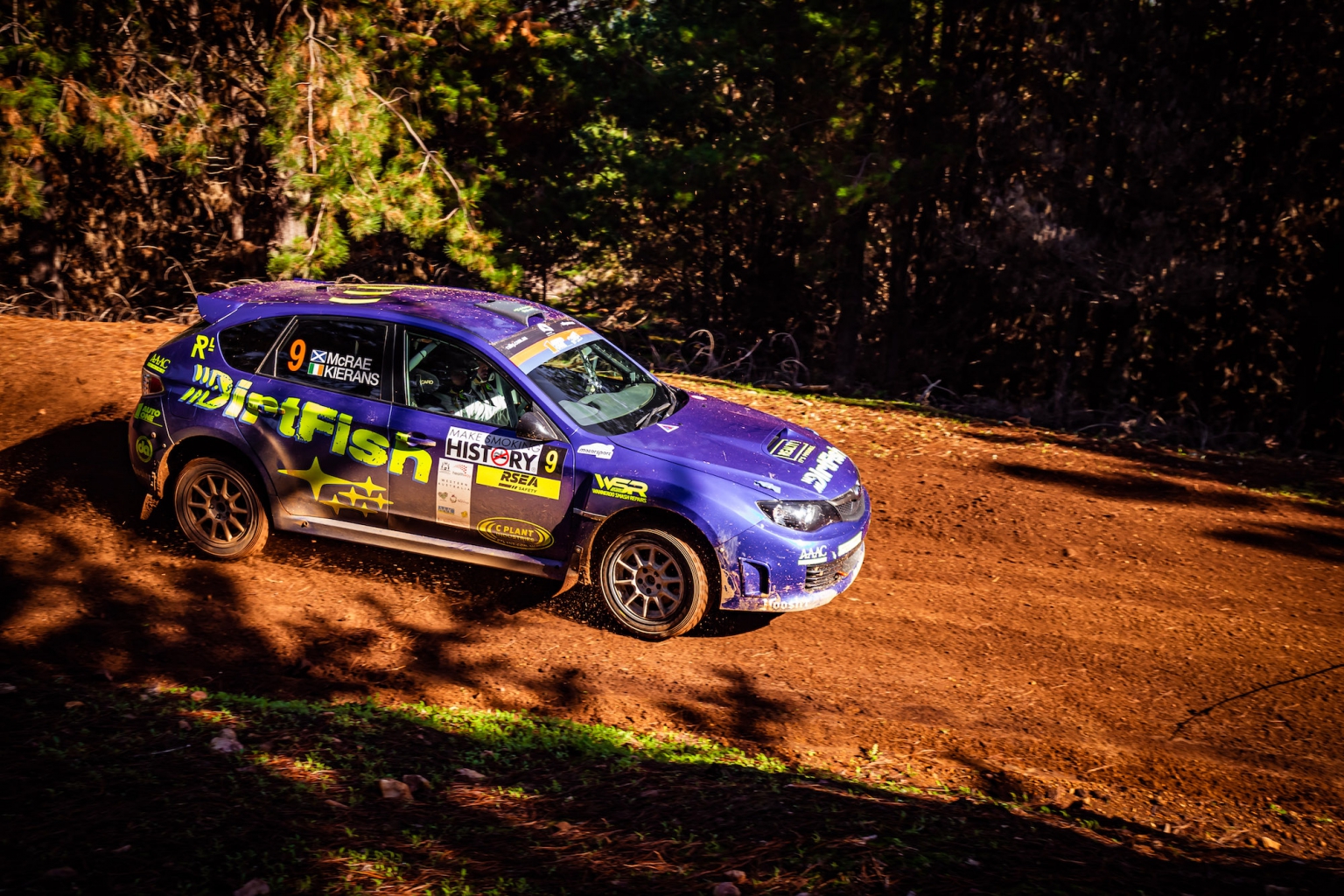 With the first heat of the RSEA Safety Motorsport Australia Rally Championship's (ARC) second round spread across both Friday night's Super Special Stages and Saturday's eight stages, Bates and McCarthy ended the heat with a comfortable victory of more than two minutes.
Finishing the heat in second place were Richie Dalton and Dale Moscatt, while Lewis Bates and Anthony McLoughlin's third place made it a highly successful day for the Neal Bates Motorsport team with all three Toyotas in the top three.
Despite Harry leading the Toyota charge, it wasn't all one-way traffic during the Heat as the reigning champion trailed Eli Evans and Adam Wright midway through the heat.
Starting off with Friday night's Shannons Super Special Stages at Bunbury Speedway where all 68 crews put on a show for local fans, Evans was the standout performer across the four stages, steering his Mini Cooper AP4 to three stage wins. Evans ended up finishing the night with a five second difference over Bates and McCarthy.
That trend continued on Saturday morning with Evans and Wright winning the day's first stage by just three tenths before a fuel pump issue saw their charge for a heat win done.
Although Evans was able to eventually back for the final two stages, their mechanical dramas ultimately handed Harry the overall lead, for which he won every stage after to seal the Heat victory.
"Today threw everything at us but really happy to be here and with the car in one piece," Harry said.
"A massive thanks to the team. Had tough preparation for this one but really happy to get the Heat win to start the weekend.
"You have to keep the rhythm, conserve the lead and drive as well as you can so I was really happy with the way I managed this afternoon.
"The stages here in WA are addictive and they ask you try harder the whole time because they are so much fun. And that's what I did this afternoon. "
Evans wasn't the only high-profile driver to have a tough day with Arron Windus and Daniel Brkic crashing on SS8 – the big moment causing ending their weekend early.
As a result of their DNF, Lewis and McLoughlin were elevated to third where he stayed for thee rest of the day.
Rounding out the day's top five were some rising stars of the ARC with Troy Dowel steering his Hyundai i20 alongside Bernie Webb to fourth, 30 seconds ahead of
West Australian Max McRae and Max Kierans.
It was a strong Heat for McRae as the teenager also claimed honours in the White Wolf Constructions ARC Production Cup.
Behind the wheel of the Maximum Motorsport prepared Subaru WRX STI, McRae finished ahead of fellow West Australian Jack Flanagan..
In addition to his Production Cup Heat win, McRae also came away with the Motorsport Australia WA Rally Championship (WARC) round victory, beating Craig Rando and Ben Searcy in a close affair.
Taking out the Heat win for the Shamrock Haulage ARC 2WD Cup was Gary Mills and Mitch Gray, while Molly Spalding and Douglas Johnson were victorious in the Glendun ARC Junior Cup.