A first for the Thailand Super Series this coming weekend with a round to be hosted at the Singapore Grand Prix, with 25 cars listed to compete in GT3, GTM and GTC classes. For the first time ever, the Thailand Super Series will be participating as a support race to the Formula one world championship, And most importantly, this event also doubles as the biggest racing event in Asia. Therefore, bringing a racing program that is unique. Packed with top racing cars and teams from Thailand this is seen as an important step and a good opportunity for the Thai motorsport industry.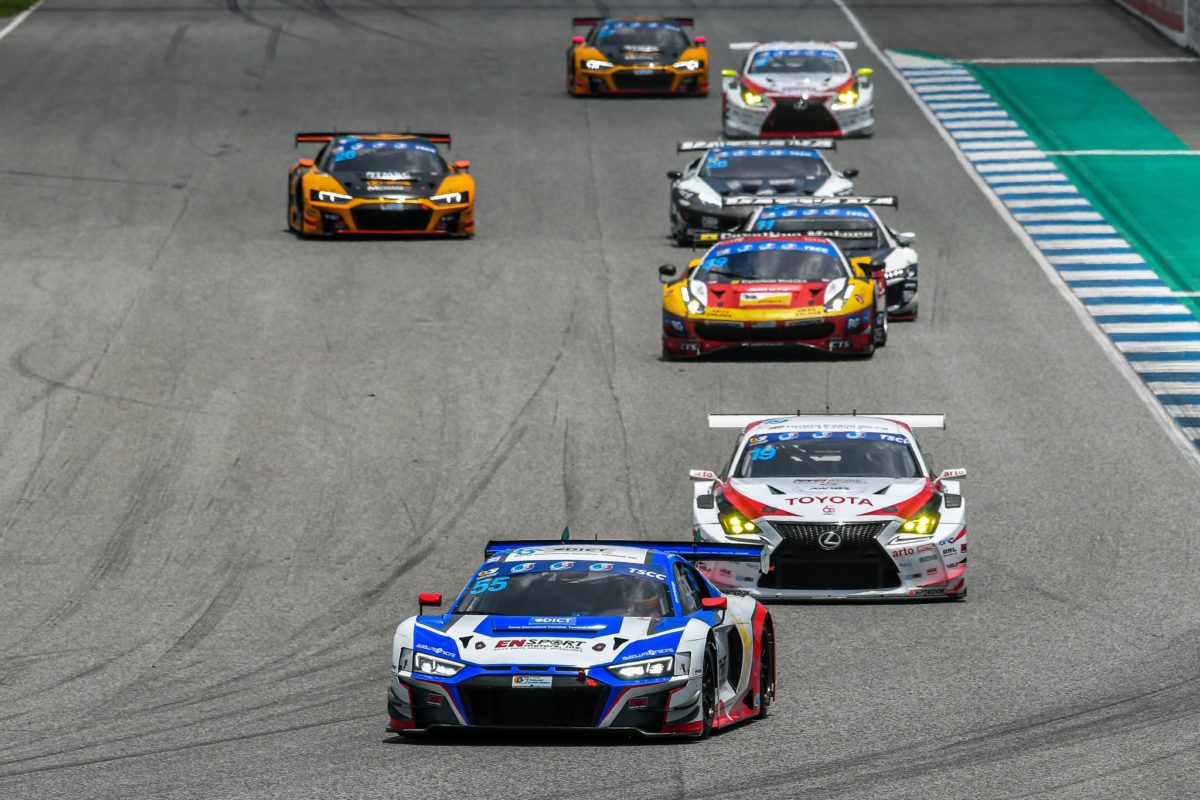 Seven brand will be represented in the GT3 Class including Porsche, Mercedes AMG, Audi, Aston Martin, Lexus, Bentley and BMW.
On the local side of the drivers who will participate in this race who have had previous experience at the Marina Bay Circuit, Singaporean Yuey Tan and Malaysian racer Adrian D'Silva will compete in Porsche 991 GT3-Rs under SLK Racing and EBM Giga Racing respectively.
Porsche have also entered the GTM class with the Mongkol Motorsports team, led by Thanat Sathienthirakul. on a side note Thanat will fly directly from Okayama to Singapore, after competing in the GT World Challenge Asia in Japan over the weekend, there was also American racer Greg Bennett. It will race in the Porsche Cayman GT4 RS Clubsport from B-Quik Absolute AFRacing in GTC category.
Toyota Gazoo Racing Team Thailand has sent two Lexus RC F GT3 cars to compete in the GT3 class, with the drivers being former supercar champions Piti Bhirombhakdi and Nattapong Horthongkham. Experienced Suthipong Smitchat will also compete with Supra in the GTC class.
Audi has entered four cars, which will be the 2022 Audi R8 LMS GT3 "Evo 2" race car, divided into two teams from Audi Sport Asia Team Absolute, driven by Australian Yasser Shahin and Andrew Haryanto. The other two cars under the B-Quik Absolute Racing team are driven by Dutch driver Henk Kiks and Filipino driver Vincente Floirendo. the Audi R8 GT4 is also competing in the GTC class, with Anderson Tanoto as the driver.
Another team to watch out for is Craft-Bamboo Racing, where two-time Carrera Cup champion Darryl O'Young and Taiwanese rider Jeffrey Lee compete in an Mercedes AMG GT3. Thai racing team, YK Motorsports Billionaire Boy By Sunoco, will also compete in the AMG GT3 , with Thailand's top racer, Kantasak Kusiri
Veteran Malaysian driver Douglas Khoo will make his first appearance in the Aston Martin Vantage GT3 of Viper Niza Racing. The team will also be competing in the Aston Martin Vantage GT4 in GTC class, with Romain Leroux. The British racing Bentley Continental has Hong Kong driver Mak Hing Tak dueling under KamLung Racing in GT3 class, while 'Kenneth' Lau Chi Yung will drive for the same team in a Lamborghini Huracan Super Trofeo in the GTM class.
Another dependable car worth a mention is the BMW M6 GT3, with Fist – Team AAI's, which has Yin Yu Chen as the driver. While the dark horse in the GTC class that should be Charan Kiatbumrungkul, who will be in the McLaren 570S GT4 under the Full Function team
And at this round only competing in the same race will be the Ford Mustang TA2 V8, with Craig Corliss and Kel Kearns as drivers.
The race program will begin with practice rounds on Friday with a half hour session from 2:30 PM – 3 PM. This is followed by qualifying for and hour session from 3:45 PM – 4:45 PM.
Race 1 takes place on Saturday at 3.10 PM, and Race 2 takes place Sunday at 3:10 p.m. Each Race will be a 25-minute race, with the starting grid position on Sunday's race the finishing places from Race 1.