This month, the Rally van Haspengouw will mark the start of the Kroon-Oil Belgian Rally Championship 2023. On Saturday 25 February, three brand new Hyundai i20 N Rally2s will be at the start. Cédric Cherain and Damien Wither, Charles Munster and Xavier Portier and Bastien Rouard and Amandine Cornet are the drivers of the BMA Hyundai i20 Junior Team.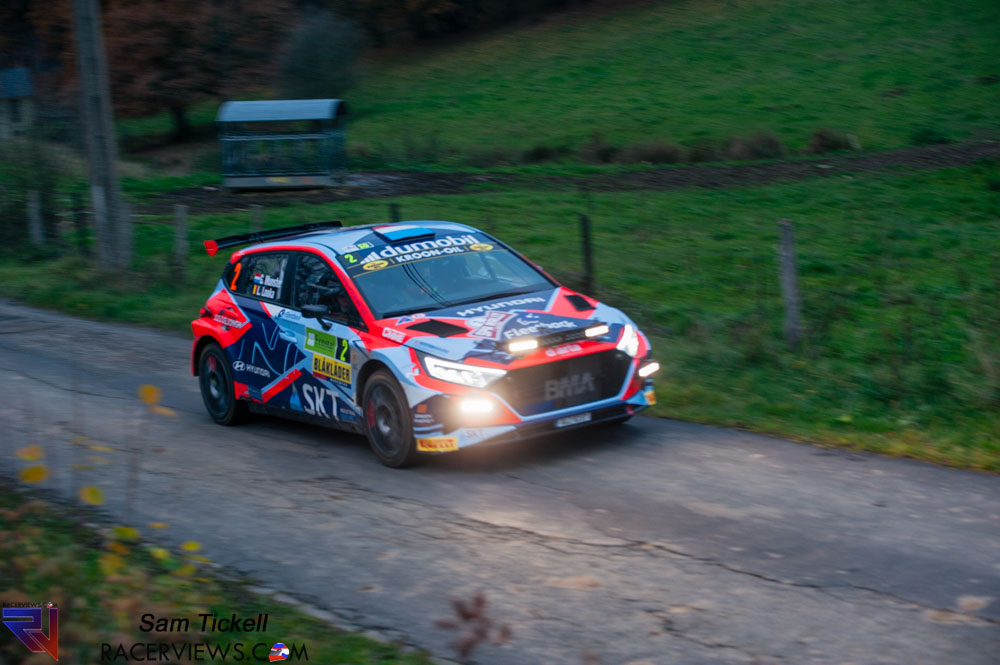 "The idea behind the BMA Hyundai i20 Junior Team is to allow young drivers, mechanics, engineers, coordinators and anyone involved in rallying in one way or another to gain experience within a top team," says BMA team manager Bernard Munster. "We work together with various schools, including VIVES in Kortrijk, to give young people in training the opportunity to immerse themselves in the world of rallying. We also work together with the Make-A-Wish foundation, an organization that does everything it can to try to make the dreams of sick children come true. This is something that is very close to our hearts at BMA. Now we can also try to do something for them from our side."
Cédric Cherain, who showed some strong performances at the end of last season and turned out to be a crowd favorite, will once again take his place behind the wheel of a Rally2 car. Cherain has everything to fight for the win at the front. "We've been putting together this great program for several weeks now and it's fantastic to finally be able to announce its content," laughs Cédric Cherain. "We intend to participate in eight rallies, six of which have already been confirmed. The ambition is clear: we are fully committed to the Belgian title. For me it is the first time in my career that I can participate in the BRC in such a professional context. And that with a car that has proven its potential with Grégoire Munster. With Damien next to me, I continue working with a copilot I know. Continuity is important in this area. I am very motivated."
Charles Munster teams up with Xavier Portier. He is driving a Rally2 for the first time for a full season and initially wants to gain experience. "A new car, a new co-pilot, new ambitions. I will be able to continue my further journey of discovery behind the wheel of a Rally2 car in the best conditions," says the youngest member of the Munster family. "One of the objectives is to take advantage of Cédric Cherain's experience to progress as a rider and improve my results as a result. Compare it a bit with my brother Grégoire last year."
The 'surprise of the chef' is undoubtedly the presence of Bastien Rouard in the BMA Hyundai i20 Junior Team. He can gain the necessary kilometers in a professional environment in order to try to adjust his ambitions upwards in the long term. "The least you can say is that this is a big change for me. We will complete a full season with eight rallies," says Bastien Rouard. "I'm finally going to be able to enjoy driving again, something I've missed so much in the past. I will be part of one of the best teams in Belgium and I will be able to count on my teammates to help me with the set-up of the car. But we are not going to put too much pressure on ourselves at the start of the season. The car is completely new to me. I have yet to fully master it. If I can compete with guys like Cédric De Cecco and Maxime Potty in the Haspengouw Rally, I will be very satisfied. The Rally of the Ardennes is my home rally. That's where I want to try to show myself. This is a dream come true for me."
All three Hyundais of the BMA Hyundai i20 Junior Team want to show themselves in their own way during the Haspengouw Rally. It is the beginning of a new and beautiful story. Action!