Adrian Fernémont and Samuel Maillen, great trendsetters of the Belgian Rally Championship for years, are preparing for a new challenge in 2023. The 2019 and 2021 Champions of Belgium have decided to switch to team PTR to hunt for a third national title with a Škoda Fabia Rally2. In this adventure, as in the past five years, the team can count on the support of the SAN Mazuin Group. For Adrian Fernémont and Samuel Maillen, next season will be the start of a new collaboration.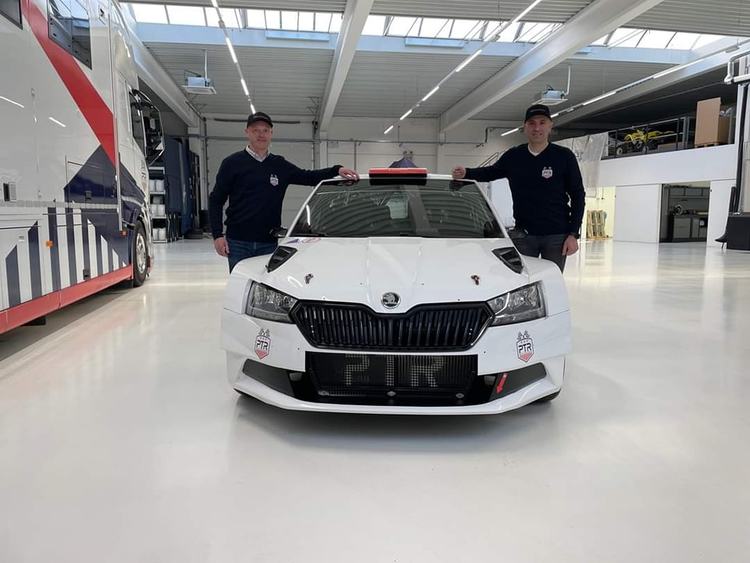 After conquering two titles of Belgian Champion (2019 and 2021), four wins and 17 podiums in five years with SAN Mazuin Racing, the duo will switch to Pieter Tsjoen Racing in 2023 to contest a season in the Belgian Rally Championship. "We are looking forward to this new adventure," says Adrian enthusiastically. "Pieter Tsjoen Racing is a fairly recent team, but the formation has evolved rapidly since its foundation. After several contacts with Pieter Tsjoen, we thought it was a good idea to work together. We share the same passion, the same drive and the same sporting ambition. We are convinced that the team can become a reference in Belgium and we are happy to drive for them."
Speed, regularity, dealing with pressure: Adrian and Samuel have shown their strength several times in Belgian competitions in recent years. For Pieter Tsjoen it is an asset to have this duo in his team. "It is an honor to have Adrian and Samuel join our ranks," said the eight-time Belgian champion. "Adrian has proven in recent seasons that he is one of the Belgians to beat and that he is always a serious title contender. He has many qualities. He is very complete as a driver, he rarely makes mistakes and he is very efficient when needed. We are ready to work with this top driver. Our team is still young, but we have grown considerably in three years and we have already gained a lot of experience. For optimal support and preparation of the vehicles, we now also employ an engineer full-time, in addition to an additional experienced mechanic. Everything is there to achieve top results in 2023!"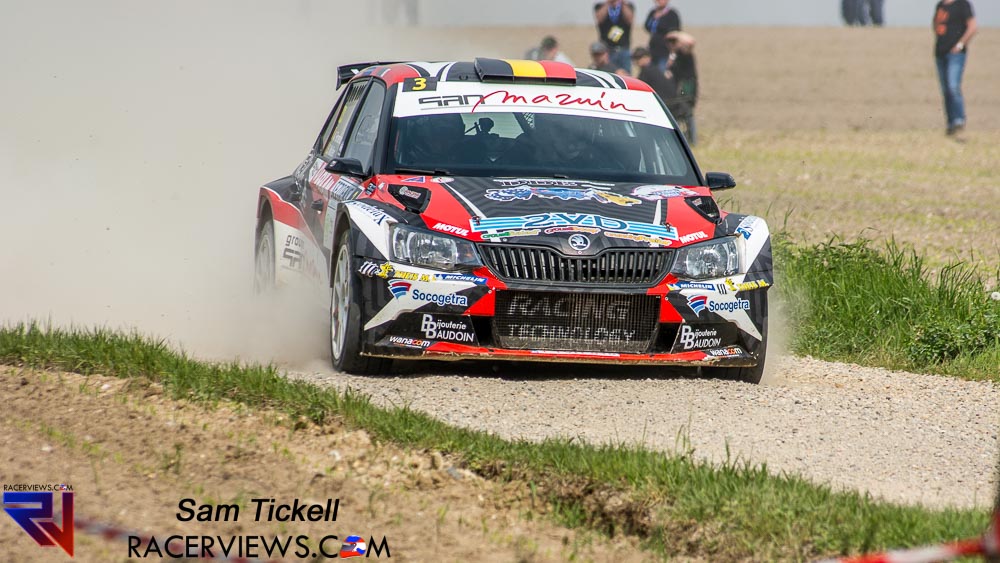 Not everything will be new to Adrian and Samuel after moving to PTR. After all, the crew will again be supported by Group SAN Mazuin and they will be driving a Škoda Fabia Rally2 for the sixth year in a row. "
Since our debut with this car, everything has gone well," says the rally driver from Namur. "I know the car well and I have a lot of automatisms at the wheel. In the course of the season we will also be able to switch to the brand new car of the Czech brand. We are impatiently awaiting its arrival, because the new version looks to be a top car!"
The goal of the team also remains unchanged. "It is our ambition to take a shot at a third national title," Adrian announces. "To achieve that goal, we will participate in five of the six rallies labeled 'Championship Event'. We start with the Rally of Haspengouw, followed by the South Belgian Rally, the TAC Rally and the Rally of Wallonia. The rest of the calendar will be filled in according to our wishes and possibilities. This is an opportunity. I'm very happy!"
The first round of the Belgian Rally Championship, the Rally van Haspengouw, will be held on Saturday 25 February 2023 in the vicinity of Sint-Truiden. The first opportunity to see Adrian and Samuel shine in their new colours!