The opening race of the Historic Belgian Rally Championship held in the Rally van Haspengouw was followed closely by all rally fans. After all, none other than Tom Boonen made his rally debut with a Historic Lancia Delta HF Integrale. The former sprint bomb from Balen made a very good debut, as only the seven-time Historic winner could keep the three-time Sportsman of the Year from a stunt victory.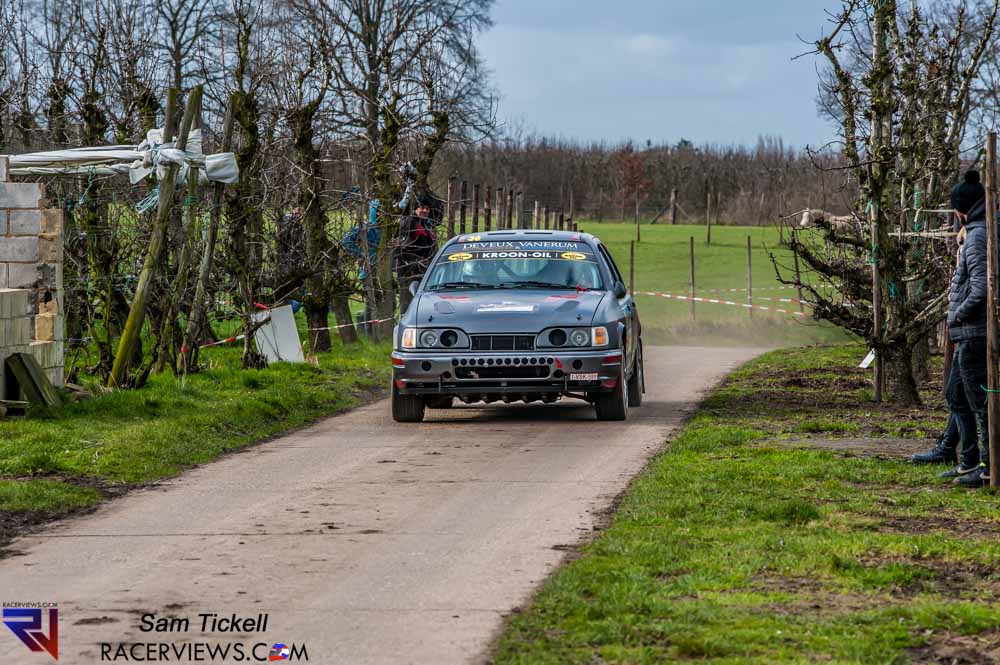 With an à la carte program Dirk Deveux from Alken wants to try again for the Belgian title in Historic. Six results can be entered for this and the season has already started well for the driver with the silver-grey Ford Sierra Cosworth 4×4. He won his home rally for the 7th time.
"Our Sierra performed flawlessly. This year the engine has been tuned a bit less sharply, which should improve reliability. On the treacherous course I was able to match our rhythm to that of Tom Boonen, who finished second," says Dirk Deveux. "You know, all due respect to his debut. The Lancia is certainly not an easy car and the stages were very treacherous. Finishing second in those circumstances is really good. I don't see many doing it," confirmed navigator Johnny Vangrieken.
With a second place, Tom Boonen was immediately on the podium in Historic, but the cycling champion was also a bit disappointed. He finished 3'31" from Deveux, but lost 2'33" in Boekhout… "While warming up the tyres, the throttle cable suddenly broke. We mounted the cable ourselves, but on the last stretch after the test the cable came loose again. I had to stop on the test to repair the problem. Too bad," said Boonen, who also had to have the engine replaced on Thursday after the shakedown. The engine of an Evo was installed at MCC and the power was also somewhat limited to guarantee operational reliability. Boonen also had a wonderful match. "I had a great time and the rally atmosphere is just mighty beautiful. The fans are very warm. We did have a few moments. I had a great time!"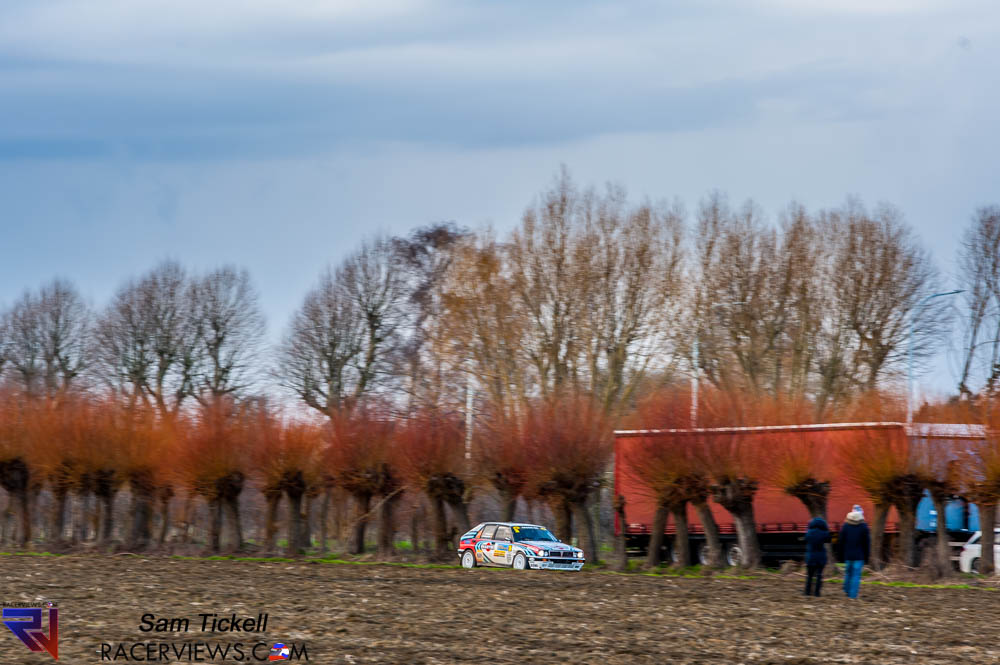 Frank Jorissen came third behind the "modern" violence with his Opel Ascona 400 in the famous colors of Guy Colsoul. An original 400 that Jorissen bought in Ireland and converted to a left-hand drive version. "The decoration in the colors of Colsoul was very much appreciated by the fans. Especially here in Haspengouw, Colsoul was a hero of many rally fans," said Jorissen.
Olivier Breittmayer sent his exclusive Ferrari 308 GTB to a fine fourth place. For the first time, the Ferrari crossed the finish line in the Belgian championship, which bodes well for the rest of the season. Nick Hoens, who will complete a limited programme, was fifth in his Opel Manta, ahead of Michael America and Dirk Vermeersch, who is looking forward to the 2.5-litre in the works to make his Fiat 124 Abarth more competitive in the class.