Formula 1 made it's annual return to the streets of Monaco and Max Verstappen once again showed why he is a two time champion, pulling out the lap of all laps to take pole on Saturday and masterfully managing his tires on Sunday to win the 2023 Monaco Grand Prix ahead of regular podium finisher Fernando Alonso and Alpine's Esteban Ocon.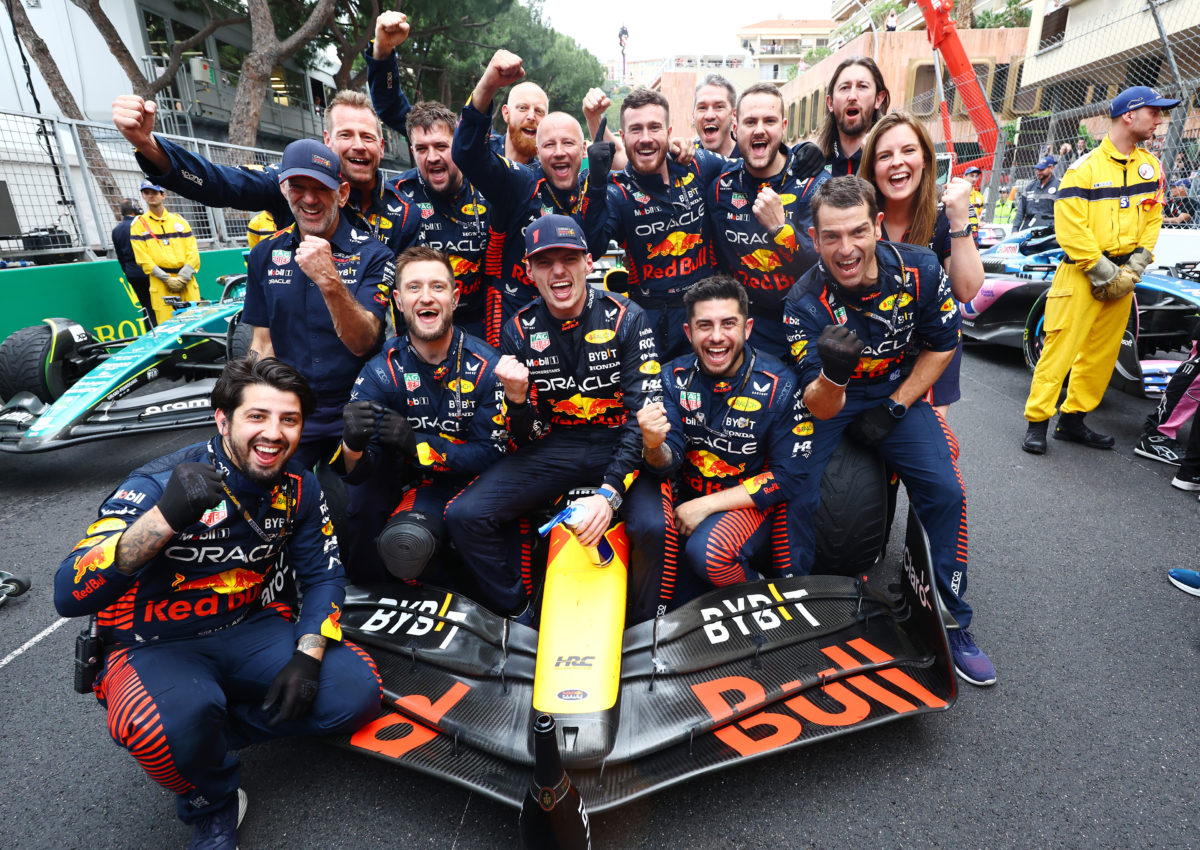 The first 52 laps of Sunday's race was much like previous races as Verstappen jumped out to an early lead on his medium tires, maintaining perfection lap after lap ahead of Alonso and Ocon. Once lap 52 hit, everything changed as the rain came down and immediately turned the circuit into a skating rink as drivers began to lose control. What was a processional event suddenly turned into all out chaos on track as Verstappen, Alonso, and Ocon all managed various tire strategies to maintain their positions and finish the race without incident.
Alonso, who was pipped by Verstappen in qualifying by a scant 0.084 seconds, pitted first of the trio for medium compound tires with the belief that the rain was temporary, but soon pitted one lap later after Verstappen for intermediate tires as the Aston Martin team realized the rain was here to stay. Red Bull, calling in Verstappen a lap after Alonso's first pit stop, opted to move him directly to intermediate tires, giving them a 19 second lead over Alonso and securing the win with more than 20 laps to go as the Aston Martin was unable to make up any significant time.
Sundays podium marked Alonso's 5th podium of 2023 and the first podium since 2021 for Esteban Ocon and Alpine after his shock win in Hungary. Additionally, Ocon became the first Frenchman to stand on the Monaco Podium since Olivier Panis did it in his 1996 victory.
Verstappen's teammate, Sergio Perez, was the weekend guinea pig after binning his RB23 into the wall during Q1 on Saturday, prompting him to start from 20th on the grid. The Mexican driver, suffered a significant setback in his attempt to challenge Verstappen for the title after scoring no points and falling behind to a 39 point gap.
Formula 1 regroups in Spain at the Circuit de Barcelona-Catalunya for the AWS Gran Premio de Espana 2023 for what is the home race for Fernando Alonso and Ferrari's Carlos Sainz, practice begins on Friday June 2nd at 13:30 local time.